more news
Spotlight on Africa film series continues this weekend
Friday, April 20, 2012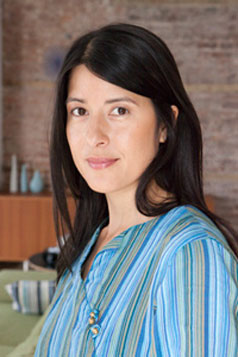 Kimi Takesue
An Afternoon with Kimi Takesue, director and cinematographer
Sun., April 22, 1:30 p.m., University Center 212
The Spotlight on Africa film and event series continues this weekend at Point Park.
The April 22 afternoon event includes a presentation by Kimi Takesue, director and cinematographer, followed by refreshment, screening of Where are you taking me? (Uganda/USA, 2010, 72 min.) and Q&A.
Kimi Takesue is an award-winning filmmaker and the recipient of the John Simon Guggenheim Fellowship in Filmmaking. In 2010, she was awarded her second artist fellowship from the New York Foundation in the Arts. Her films have been televised in the U.S. and screened at over 200 film festivals and museums.
Learn more
Spotlight on Africa is a collaborative project of the cinema production program in Conservatory of Performing Arts, the global cultural studies program in the School of Arts and Sciences, and the organizational leadership program in the School of Business. For more information, contact Assistant Professor Dede Maitre, Assistant Professor Dwight Hines or Assistant Professor Helena Knorr.