more news
Stage Management Major Discusses Summer Internship at O'Neill Theater
Thursday, August 16, 2012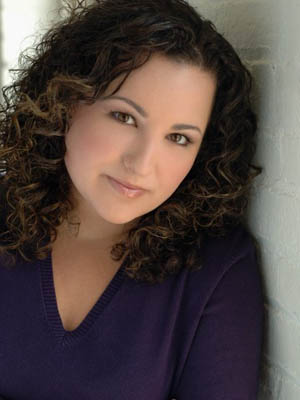 Meet Madison DeCoske
Major: Stage Management
Minor: Musical Theatre
Internship: Eugene O'Neill Theater Center in Waterford, Conn.
Expected graduation: May 2013
Hometown: Pittsburgh, Pa.
Please provide an overview of your internship.
I was the stage management intern during two of the four major conferences that took place at the Eugene O'Neill Theater Center (National Music Theater Conference and Cabaret & Performance Conference). The O'Neill is a place for playwrights to develop their work for both playwrights and actors. Some of my responsibilities included calling shows, assisting during rehearsals and maintaining order with a constant inflow of script changes during a performance.
How have you incorporated the skills you learned at Point Park into this internship?
I have learned a lot about running rehearsals, calling shows and developing a personality that allows actors, directors, and designers to feel comfortable to confide and trust in me. To work in an environment such as the O'Neill, people rely heavily on stage management to put up a reading in five days.
What is your favorite thing about this internship?
I really enjoyed working with such a talented group of people at O'Neill. From my fellow interns to Broadway stars, everyone was ready to work and support each other. This has been such a positive experience to help me in my career.
Why did you choose to attend Point Park?
When I interviewed at Point Park, I was told that I was going to have a very hands-on experience and work with directors from all over the world. I've worked on so many shows with notable directors. I am so glad I chose Point Park.
Why is your major a good fit for you?
I am someone who likes to know what's going on with everything and take care of everyone. That is basically the definition of a stage manager. You have to know what's going on with every angle of production. You are also the main support for every person involved in a show.
Anything else you would like to add?
I had the privilege of working very closely with Charles "Roc" Dutton when I worked as the stage manager for the O'Neill Summer Gala. I'm so grateful to have had this opportunity and am looking forward to applying what I've learned during the upcoming semester.
Photo by Becky Thurner