more news
Stage Management Major Interned at Pittsburgh CLO
Monday, August 27, 2012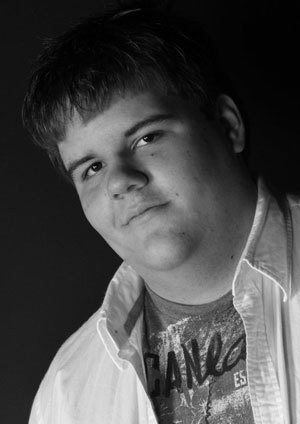 Meet Nik Nemec
Internship: Stage Management Intern at Pittsburgh CLO
Major: Stage Management
Expected graduation: May 2014
Hometown: West Newton, Pa.
Please provide an overview of your internship.
I worked as one of five members of the stage management team for the CLO 2012 summer season. In eight weeks, the team rehearsed and opened A Chorus Line, Annie, Fiddler on the Roof, and Sunset Boulevard. As a stage management intern, I worked on every show of the season, in both rehearsals and performances, alongside industry professionals and Broadway stars. It was a fantastic opportunity and an incredible learning experience.
How have you applied what you've learned at Point Park to this internship?
The technical theatre program at Point Park has greatly helped me to prepare me for this internship. My education laid the groundwork that allowed me to implement and sharpen my skills as a stage manager, as well as, share the techniques I have developed from my conservatory classes.
What was your favorite aspect of this internship?
It sounds cliché, but everything. I loved every second of my time at the CLO. I was incredibly lucky to have been given the opportunity to work with an amazing group of people.
Why did you choose to attend Point Park?
Throughout high school I had worked with actors who had gone to Point Park and loved it. I grew up in a farming town, and went to a small high school, so I knew I wanted a change, and wanted to be in a city. I was not ready to go to New York, and I loved the theater scene in Pittsburgh, so Point Park was the best fit for me. It has proven to be a great choice.
Why is your major a good fit for you?
I've worked in theatre for 10 years. I fell in love with this business when I was 11, and from that point on knew that this was going to be my life. I enjoyed performing, but stage management fulfills me. This is something that I love, and I cannot imagine my life without theatre. I am assistant stage manager for the REP at Point Park on August: Osage County, next The Nutcracker for Pittsburgh Ballet Theatre, and then returning to one of my favorite theatres, Gemini Children's Theater, to stage manage two shows. This major has been the perfect fit for me. Not only am I learning about my chosen field, I am learning the various aspects of theatre.
Photo by Amy Booley