more news
Students to Perform Show-Stopping Productions for Opening Season of New Pittsburgh Playhouse
Monday, May 14, 2018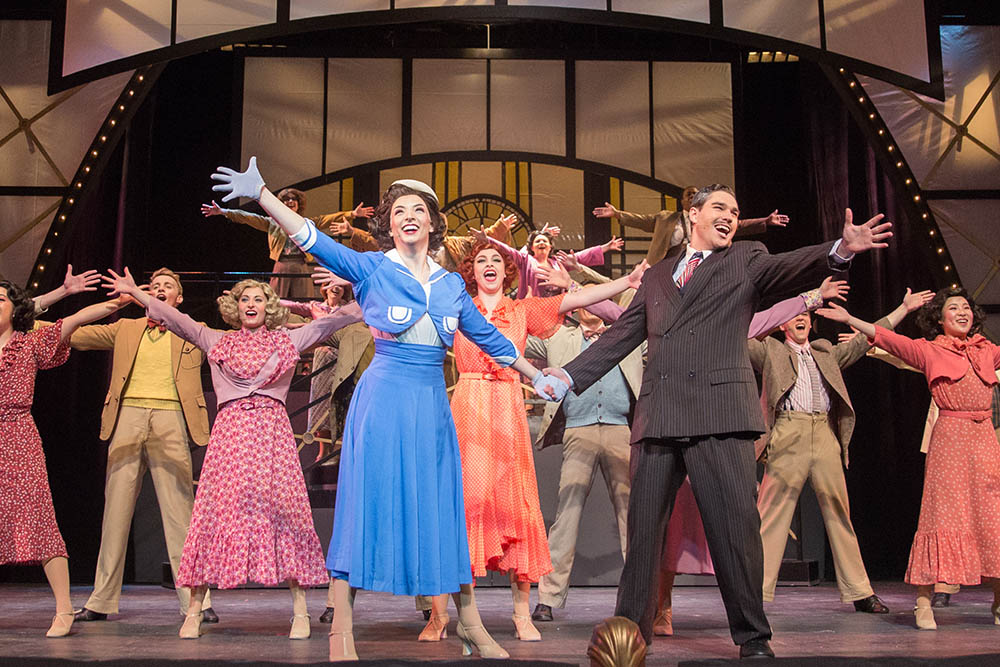 New performance, production and teaching theater poised to make its mark on Downtown Pittsburgh
This fall, Point Park University opens the doors to its brand new four-story, state-of-the art Pittsburgh Playhouse with a highly-anticipated season including Cabaret, Sunday in the Park with George and History Boys.
The new Pittsburgh Playhouse — located at 305 Forbes Avenue in Downtown Pittsburgh — showcased by beautifully preserved historic facades and a restored stained-glass ceiling in the Stock Exchange Building, is a 24/7 operation with:
Three different academic and theatre spaces (PNC Theatre seats more than 500, Highmark Theatre seats 200 and the black box theatre, 100)
Scene shop
Sound stage
Prop shop
Costume shop
Café
The Playhouse also has a 10,000-square-foot production area, and more than 11,000 square feet of tech space for technical theatre and cinema arts programs.

The Playhouse will offer the public an intimate view of the making of art, as large windows offer an unobstructed view of performance venues typically shielded from observation. A hangar door connects one theatre inside the Playhouse to the outdoor courtyard, providing students the opportunity to perform for the Downtown public at large.

"For the inaugural season in our beautiful new home, we chose groundbreaking productions that explore themes of politics, gender identity and culture which seem particularly fitting for these turbulent times," said Ronald Allan-Lindblom, artistic director, Conservatory of Performing Arts and Point Park University Pittsburgh Playhouse. "Seminal works like Cabaret and History Boys will encourage not just students but also audiences to examine how aspects of life and performance transform for entertainment and learning."
Conservatory Theatre Company Season
Cabaret
Directed and choreographed by Zeva Barzell
Oct. 26 - Nov. 11, 2018; preview Oct. 25

Coram Boy
Directed by Tomé Cousin
Nov. 16 – Dec. 2, 2018; preview Nov. 15

Vinegar Tom
Directed by April Daras
Feb. 22 - March 10, 2019; preview Feb. 21

Sunday in the Park with George
Directed by Michael Rupert
March 15 – 24, 2019; preview March 14

History Boys
Directed by Sheila McKenna
April 5 - 14, 2019; preview April 4

Information about The REP (Feb. 1-17, 2019) season will be announced soon. 

For additional information about each show as well as subscription/ticket information, visit www.pittsburghplayhouse.com or call 412-392-8000.
Related Links
Conservatory of Performing Arts | Auditioning & Interviewing for the Conservatory | Request Information
More About: acting, stage-management, Pittsburgh Playhouse, theatre, technical design/management, musical theatre