more news
'The Jazz Nutcracker' returns to Pittsburgh Playhouse
Tuesday, November 29, 2011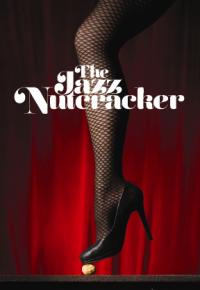 Point Park University's Conservatory Dance Company presents The Jazz Nutcracker Dec. 9-11 and Dec. 16-18 in the Rockwell Theatre at the Pittsburgh Playhouse. The Jazz Nutcracker features original concept and choreography by Doug Bentz, music by Tchaikovsky, arranged by Joe Campus after Duke Ellington and Billy Strayhorn, played live at each performance by The Benny Benack Band.
This is not your father's Nutcracker. Sexier and jazzier than any version seen before, Bentz's fresh twist and choreography bring to life a whole sultry slew of characters, including the Sugar Rum Cherry. On Christmas Eve, a group of retired vaudeville performers join together for an annual party to celebrate old times. Young Clara, whose parents were a famous song and dance act, revels in the unique group of characters, namely her "Uncle" Leonard Drosselmeyer, who gives her a special nutcracker as a gift. This enchanted present launches Clara and Drosselmeyer through a magical dreamscape to the "Act II Cabaret" where they spend the evening watching the former vaudeville stars recreate their acts in a sassy and fun-filled adventure that won't soon be forgotten.
Bentz created The Jazz Nutcracker in 1983 on his company, The Extension. It was revived at the Playhouse in 2000, 2001 and 2002, with the addition of the live swing band.
The Jazz Nutcracker performances run for two weekends: Dec. 9 through Dec. 11 and Dec. 16 through Dec. 18 on Fridays and Saturdays at 8 p.m. and Saturdays and Sundays at 2 p.m. Tickets are $18 -$20 (special student and group rates are available) and can be purchased by calling the Pittsburgh Playhouse box office at 412-392-8000 or online at www.pittsburghplayhouse.com.