more news
Theatre alumnus lands leading role in 'Not Fade Away'
Wednesday, January 9, 2013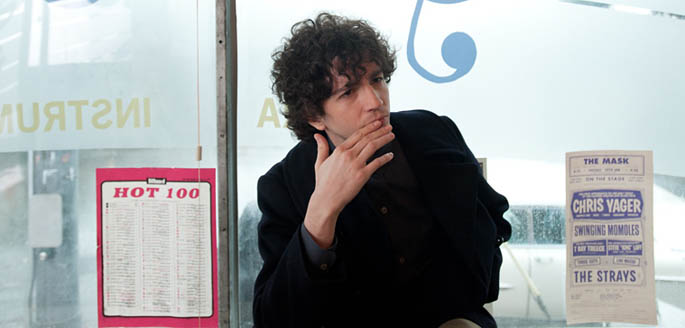 John Magaro as "Douglas" in Not Fade Away, from Paramount Vantage and Indian Paintbrush in Association with The Weinstein Company.
Meet John Magaro
Job title: Film, television and theatre actor. Currently playing "Douglas" in Paramount's Not Fade Away
Major and degree earned: B.F.A. in theatre, 2005
Hometown: Akron, Ohio
Now living in: New York City
Hobbies/interests: Reading, cinema, theatre, hanging out with friends, traveling
Why did you choose to attend Point Park University?
I had family in Pittsburgh (my father grew up in Natrona Heights), so I had a familiarity with the city, and it inspired me to investigate Point Park. After visiting and auditioning for the Conservatory of Performing Arts, it seemed like the right fit for me.
What was your most beneficial experience at Point Park?
Point Park grants students great freedom that many other schools do not provide - the freedom to develop as artists inside and outside of the classroom. In the classroom, students have the chance to work with faculty who nurture an appreciation and awareness for theatre. Students at Point Park also have many opportunities to apply what they've learned and develop it further, like working on productions at the Pittsburgh Playhouse and other theatres in community. This allows students to work side-by-side with experienced professionals in an industry setting. That is a priceless gift for students.
What inspired you to pursue a career in theatre?
It was a slow build. I started small by doing community theatre and school plays in Northeast Ohio. By the time I graduated from high school, I couldn't see myself doing anything else and I still can't.
What advice do you have for today's students?
I think it is important to understand the value of hard work in the arts and especially in your education. I remember my freshman year at Point Park, I felt behind from my peers who seemed to have a greater knowledge of theatre and I felt like I had to catch up. I made a promise to myself to read a play every day. What you get out of your education is what you put into it. This has been said before, but it's true. Write, read, work on plays with friends outside of class, work on a student film and participate in plays during the summer break.
What are your career goals?
I would like to keep working on projects that I feel passionately about and continue to grow as an artist.
Anything else that you would like to add?
Everyone's journey in the performing arts is different. Try not to compare yourself to your friends. That's a dangerous trap and can lead to a lot of negative feelings. This is theatre. This is film. This is a play. Have fun and never lose sight of that feeling that made you want to do this in the first place.
Photo by Barry Wetcher