more news
Veteran Actor F. Murray Abraham Offers Career Advice to Conservatory Students
Tuesday, December 11, 2012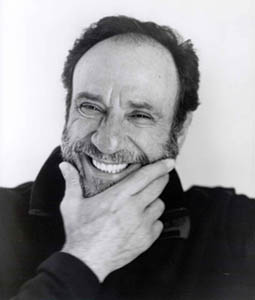 F. Murray Abraham
Academy Award-winning actor and Pittsburgh native F. Murray Abraham led a master class for Conservatory of Performing Arts students at the Pittsburgh Playhouse in October.
Abraham participated in a question-and-answer session, and worked with acting students on scenes and monologues. He told stories from his career discussing what it takes to set yourself apart from the competition.
"During an audition, what you're using is yourself," said Abraham. "Show them who you are - you have to find that first and have a very strong ego to trust that you will become someone else - find that aspect of that character in yourself."
He also shared one of his biggest struggles he encountered as an aspiring actor in his 20s.
"One of the hardest things for me was believing that I could make it as an actor," remarked Abraham. "When I auditioned for my first job, I was so scared and afraid of rejection ... but I just kept going."
Marissa Bucheit, a junior acting major from Bradford, Pa., was one of the COPA students in attendance.
"These master classes provide us an outside perspective of what it's really like to work as an actor," said Bucheit. "It's important to be as knowledgeable about the business as possible and these classes provide that for us."
Abraham encouraged his audience that working in the business is a lot of fun.
"Don't forget that it's just acting," he said. "I do take it seriously, but it should always be fun."
Photo provided by IMG Artists