more news
Instructional Studies Degree Helps Alumna Become Director of Early Learning Center in Swissvale
Alumni Profile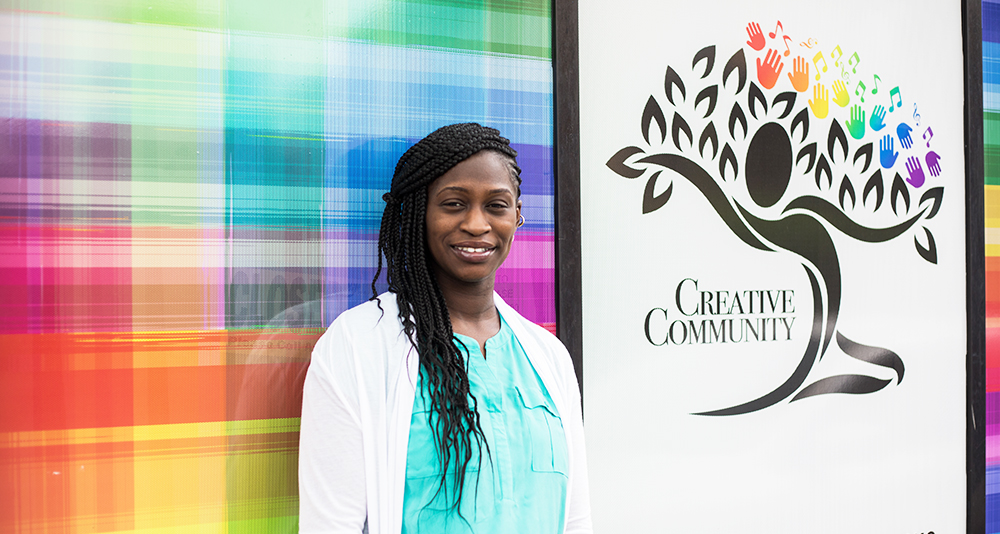 Photo by Hannah Johnston, senior English major
Meet Jenea Brooks
Job Title & Employer

Owner/Director, Creative Community, LLC

Major

Instructional Studies

Minor

Special education

Graduation

December 2015

College Activities

Dean's List

Hometown

Pittsburgh, Pa.

High School

Oakland Catholic High School

Now Living In

Braddock, Pa.

Hobbies & Interests

Cheerleading coach, gymnastics, yoga, reading and writing
"During my time at Point Park, I had positive support from advisors, professors and others who advocated for my success and helped me achieve where I am today."
Jenea Brooks
How did your instructional studies degree from Point Park University help you obtain your position?
With my instructional studies degree, I was able to gain valuable knowledge in early childhood education and child development helping me to become director and owner of Creative Community, LLC. My classes in the program also prepared me with additional education in psychology, ethics, English language arts and understanding culture and diversity.
During my time at Point Park, I had positive support from advisors, professors and others who advocated for my success and helped me achieve where I am today. I met a lot of influential people who shared their experiences to help guide me. Through constant observation, presentations, portfolios and hands-on opportunities, such as my teaching practicum, I was able to use these experiences to accomplish goals while servicing the needs of children and families in the community.
As director, how do you incorporate what you have learned at Point Park into your role?
I am still learning to balance and manage business with providing early learning education. I implement a lot of resources from my classes such as various templates and books like The Visionary Director handbook which helps guide practices. I provide many resources to my staff including enrolling them in the Child Development Associate Credential program offered through Point Park University.
What factors made you choose Point Park?
The welcoming, diverse atmosphere of students made it an easy transition to transfer from the Community College of Allegheny County. My previous CCAC and CDA course credits were accepted before I enrolled in the instructional studies bachelor's program. There were many professors who were dedicated to helping us advance as students and professionals in the work field. They were honest, giving perspectives from their various career backgrounds, and they provided real-world connections for us.
In what ways did our education faculty impact you?
First, I had a wonderful advisor who kept me on track and was determined to see me succeed and graduate. The education faculty and staff were so supportive and they all worked collaboratively to accommodate the needs of each student. The professors were memorable and their stories influenced me to be an educator and role model for others.
What are your career goals?
My career goals are to continue to be a positive person/role model and advocate for children of all abilities. Regardless of their culture, background, race, sex, religion, environment or socioeconomic status, all children deserve the best that life has to offer. They deserve the best education, resources, role models, and, most of all, they deserved to be loved.
I'm committed to making a difference in the lives of children and progressing them to their maximum potential to be successful individuals. I plan to continue to advance my knowledge in the early childhood development field while managing my early learning center and coaching cheerleading for community organizations. I also want to have peace and balance on this journey and make an impact in all that God has purposed.
More About: education, transfer, Oakland Catholic High School, alumni, Pittsburgh, instructional studies