more news
Leadership and Administration Alumna Aspen Mock '18 Nominated for Pennsylvania Teacher of the Year
Alumni Profile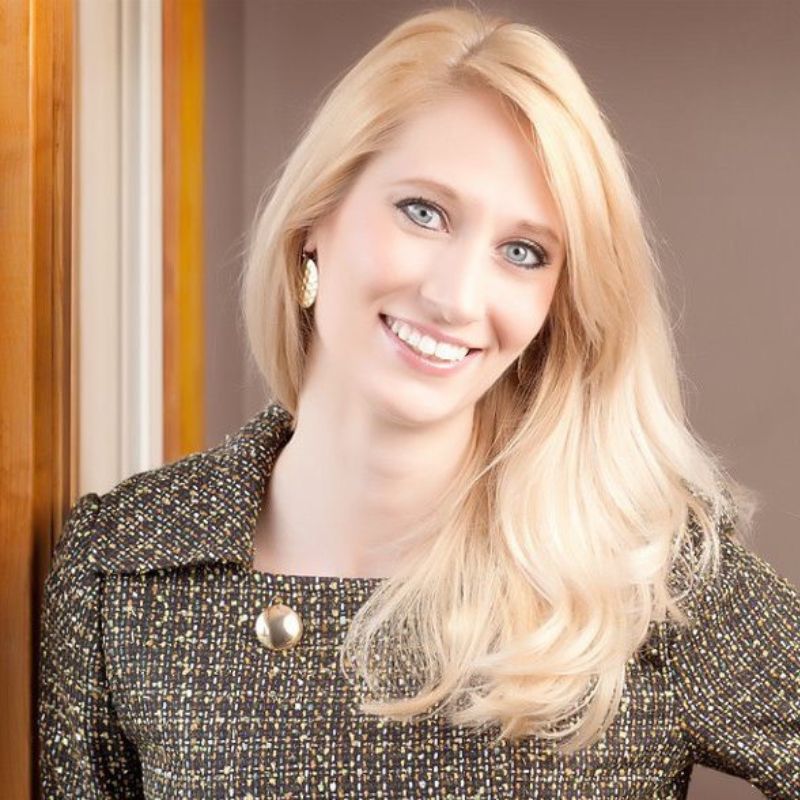 Photo by Jason Bafile Photography
Meet Aspen Mock '18
Job Title & Employer

English Language Arts Educator and Prom Advisor, Forest Hills Junior-Senior High School

Majors

Leadership and Administration-Ed.D., School Principal Certification-(Hybrid/Fully Online Option)

Hometown

Windber, Pa.

High School

Windber Area High School

Now Living In

Windber, Pa.

Hobbies & Interests

Spending time with my daughters Kinsie and Scarlett, directing/choreographing and acting in theatre productions, yoga and ballet
"Dr. Mock is an asset to the Forest Hills School District, as well as the surrounding community. Her education has played a valuable part in her being the innovative and engaging teacher that she is."
Rebecca Roberts, principal, Forest Hills Junior-Senior High School
"I would recommend Point Park University's Leadership and Administration program because it is an opportunity to empower lifelong learners along their leadership journeys, shaping their paths so they can make profound contributions in their fields."
Aspen Mock '18
Why did you choose Point Park University's Ed.D. program? 
I chose Point Park's Ed.D. program because of its flexibility and hybrid design of the program. The program was also multifaceted in its approaches to leadership study, and I felt like this degree would be very applicable in practice.
How did the program foster your professional growth?
I grew as a scholar and practitioner through the process of my dissertation-writing journey. With my dissertation chair, Dr. Helen Sobehart, I was able to engage in a study on collaborative creativity. It was a case study on a school known colloquially as "Camelot." This school had experienced a huge surge of creativity. When people think of educational leadership, they don't think of it in the same way they think of creativity for artists such as painters, dancers, sculptors and thespians. I discovered through this study that leadership is inherently creative, and educational leadership has its own domain of creativity similar to other arts. My dissertation was selected for presentation at ASCD Empower in Chicago. What I learned from my study informs my educational approaches and choices to this very day.  
I have presented at many conferences such as:
I have been a keynote speaker, and I was honored as a KQED Media Literacy Innovator and National Geographic Education grantee. I am also an adjunct professor for an organizational leadership and innovation doctoral program.
It's a tremendous honor, and I feel this nomination also encompasses the hard work and dedication of the entire Forest Hills School District community.
What do you love about being a teacher? 
The opportunity to inspire, motivate and empower students to be innovative and creative through storytelling is what I love about teaching. I enjoy designing and creating innovative learning experiences for students. For example, in the past few years, my students have:
Coded scenes from Shakespeare's "Romeo and Juliet" with Sphero robots
Created an e-chapbook of poetry for National Geographic explorer Anna Antoniou chronicling themes of her navigation of Cyprus
Written a cycle of full-length podcast plays about the three Johnstown floods (1889, 1936 and 1977)
Created digital stories on display at Johnstown Area Heritage Association collected through original, qualitative interviews with survivors of the 1977 Johnstown flood
Wrote and illustrated a children's book on the Explorer Mindset, funded by a grant from National Geographic Education
Created audio commentary for KQED's Youth Media Challenge Rethink Schools and had their commentary selected for national broadcast on the award-winning podcast Mind/Shift
Won awards for their creative writing in the prestigious Scholastic Arts & Writing Awards competition
Filmed interpretive dances to classical and contemporary poetry for KQED's Youth Media Challenge If Schools Could Dance
Through winning the Henry Ford Innovative Teacher of the Year Award, I have worked with the Henry Ford Model I framework to continue developing additional innovative approaches to writing and thought leadership.
How have you applied what you learned from the Ed.D. program to your current role? 
I apply what I learned about creativity and leadership through all facets of my current teaching role. I continue to focus on innovation and designing meaningful, authentic learning experiences for students. I teach writing, and I feel it is imperative to find ways for students to publish their work and have their work read by an authentic and receptive audience. I also find ways to be innovative by integrating technology into education to enhance student learning and to empower their voices through storytelling, for which I have been selected as a Keystones Technology Innovator. The power of storytelling was an integral part of the Ed.D. program, and I continue to use what I learned about storytelling and leadership to provide a venue for students to craft and share their stories.
How has your degree benefited you in your pursuits outside of teaching?
I have been able to utilize my degree in my leadership pursuits through writing, theatrical arts and yoga. I have published blog posts with National Geographic Education, KQED, NCTE and PBS. I have written several full-length stage plays over the years that have been performed to raise funds for breast cancer awareness and spina bifida awareness. I was featured in the Dramatists Guild magazine, The Dramatist. I am involved as a playwright, stage play director, podcast play producer and yoga teacher at the Community Arts Center of Cambria County. In the past year, I have directed two youth theatre productions and one brand-new play premiere! I look forward to continuing my journey as a writer and strongly feel that the dissertation-writing process and doctoral degree have inspired my writing. 
Why would you recommend Point Park's Ed.D. program? 
I would recommend Point Park University's Leadership and Administration program because it is an opportunity to empower lifelong learners along their leadership journeys, shaping their paths so they can make profound contributions in their fields.
Is there anything else you'd like to add?
I would like to thank my family for all of their support, and I want to specifically acknowledge my two amazing daughters, Kinsie and Scarlett, who I love so much. They bring such joy to the world and inspire me every day!
Learn more about the School of Education in the video below: 
Connect with Aspen Mock '18
More About: online programs, School of Education, education, faculty, graduate programs, doctoral programs, success story, alumni, doctoral student, Ed.D. in leadership and administration