more news
Point Park University School of Education Receives National Science Foundation Grant to Support STEM Educator Training
Tuesday, November 30, 2021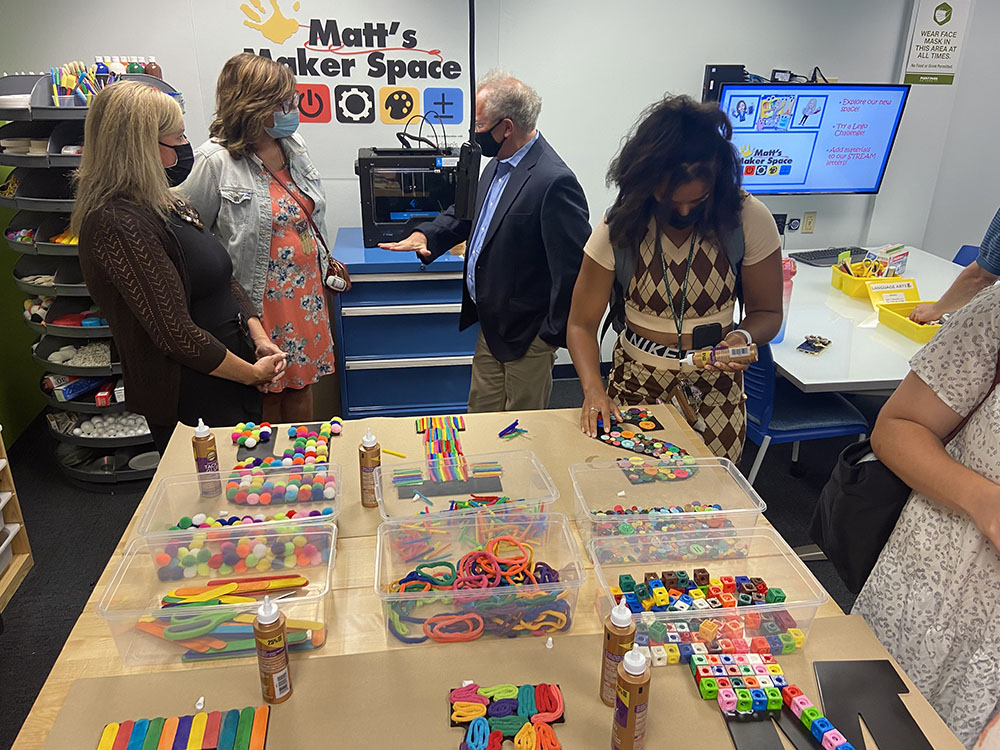 "The grant's focus on institutional and community partnerships will help provide resources needed to prepare our faculty and students to effectively teach with an interdisciplinary STEM focus."
Darlene Marnich, founding dean, School of Education
The National Science Foundation (NSF) has awarded a $281,830 grant to Point Park University's School of Education to support the school's "Transforming Integrative Makerspace Education for STEM (science, technology, engineering, and math) Pre-Service Teachers" program. It is one of the largest grants of its kind in the history of the University.
Makerspace education involves students working with their hands collaboratively to make, learn, explore and share to advance their learning and success in STEM areas. 
The National Science Foundation is an independent federal agency created by Congress in 1950  to "promote the progress of science; to advance the national health, prosperity, and welfare; to secure the national defense."  Since that time, the NSF has grown to have an annual budget of $8.5 billion and is a funding source for approximately 25% of all federally supported basic research conducted by America's colleges and universities.
Virginia Chambers, Ed.D., associate professor of education, led the NSF grant effort, with support from Kamryn York, Ed.D, a lecturer of education and Mark Marnich, Ed.D., a professor of mathematics.
The NSF issues approximately 12,000 new awards per year with an average duration of three years to fund specific research proposals that have been judged the most promising by a rigorous and objective merit-review system.
"This grant is the culmination of an exceptional amount of work and dedication on the part of the project's leadership and team," said Darlene Marnich, founding dean of the School of Education. "The grant's focus on institutional and community partnerships will help provide resources needed to prepare our faculty and students to effectively teach with an interdisciplinary STEM focus."
According to Marnich, what makes the grant unique is the collaboration between the community and other schools, including Matt's Maker Space Organization, Children's Museum of Pittsburgh, the Allegheny Intermediate Unit, Remake Learning, the Mount Lebanon School District and Manchester Academic Charter School.
In addition to the NSF grant, Point Park University's School of Education, established in 2018, has seen a steady increase in student enrollment, including during the challenging months of the COVID-19 global pandemic. The School of Education also had the most master's level students enrolling this fall since the school's founding.
"I think individuals who choose education as a career already start from a place of dedication and that continues to grow over the course of their studies and teacher training," Marnich said. "It's that love of learning and sharing with their students that will make them exceptional teachers."
Learn more about the School of Education in the video below:
More About: School of Education, special education, secondary education, elementary education, early childhood education, faculty