more news
School of Education Alumna Carly Lutz Invents Educational Toy for Special Needs Student
Alumni Profile
Point Park alumna Carly Lutz watches Sam, a kindergarten student with Acute Flaccid Myelitis, use an adaptive device she created for him during her student teaching placement at Baldwin-Whitehall School District. 
Meet Carly Lutz '21
Job Title & Employer

Substitute Teacher, Substitute Teacher Service, Inc.

Major

Education Pre-K – 4th Grade

Minor

Special Education

College Activities

Women's basketball team

Hometown

Pittsburgh, Pa.; Baldwin High School

Now Living In

Pittsburgh, Pa.

Hobbies & Interests

Basketball, coaching, exercise, outdoors and hiking
"Seeing others be inspired by Sam and strive to find new or unique ways to complete his school work or just express himself completely warms my heart. We have always known that Sam would have an impact on those around him, and watching it happen is awesome."
Stephanie Langol, parent of Sam, student in the Baldwin-Whitehall School District
"My dreams are big, and my heart is kind. I have no doubt that I will change the field of education in some capacity."
Carly Lutz '21
Carly Lutz's student teaching placement at Baldwin-Whitehall School District has inspired the School of Education alumna's passion for creating adaptive toys and educational tools for students with special needs.
Lutz worked with Rachel Thiros, an occupational therapist at Crossroads Speech and Hearing, to invent the "head pointer," an adaptive, hat-like device for a kindergarten student, Sam, who has Acute Flaccid Myelitis (AFM), a rare, Polio-like, neurologic condition that affects his muscular control. The device, which allows Sam to draw and write, was featured in a recent segment on KDKA.
"When I saw Sam write his name and 'Mom,' I knew that this was something I wanted to do," Lutz said.
Lutz has leaned into her tinkering skills to create adaptive electric scissors, a bubble machine and paint spinner for Sam. In the Q&A below, learn more about Lutz's career goals and her vision for making adaptive toys mainstream.  
Describe a moment when you saw Sam using one of your inventions.
The first time I saw Sam use the paint spinner was a moment I will never forget. He was able to independently paint using the paint spinner. There was no assistance needed for him to paint, other than the initial setup of the device. It was amazing to see him in action. The moment that my heart filled with happiness was when the classroom door opened, and the students from the life skills room, where I was student teaching, entered. We all watched Sam in amazement. The room was filled with joy and happiness for Sam. It was a special moment for everyone. I knew I was in the right place. My heart was full, and I will never stop looking for ways for students to find success, no matter what.
Later in the day Sam delivered me a painting he created, and he asked to me to make a paint spinner for his house. Of course I was willing to create another.
What's next for you and this new-found interest?
My next goal is to create a toy drive in order to create adaptive toys for children in the surrounding school districts of Pittsburgh. I want to create a toy drive in order to get toys, as well as parts, to use when I am adapting toys. I also want to reach out to toy companies and try to educate them on the possibility of adding an external aux point to their toys. It can be a simple addition to toys that will make the difference to so many children. There is a variety of switches that are suitable for different children with different needs. Adaptive toys need to be more common in the schools. I will continue to advocate and create toys for students.
How has Point Park prepared you for a teaching career?
Point Park prepared me by teaching me to never back down from a challenge. My time at Point Park was filled with challenges, from transferring to completing my student teaching during a pandemic. I played college basketball for Point Park while earning my degree. I have learned so many lessons that I will use throughout my career. My dreams are big, and my heart is kind. I have no doubt that I will change the field of education in some capacity.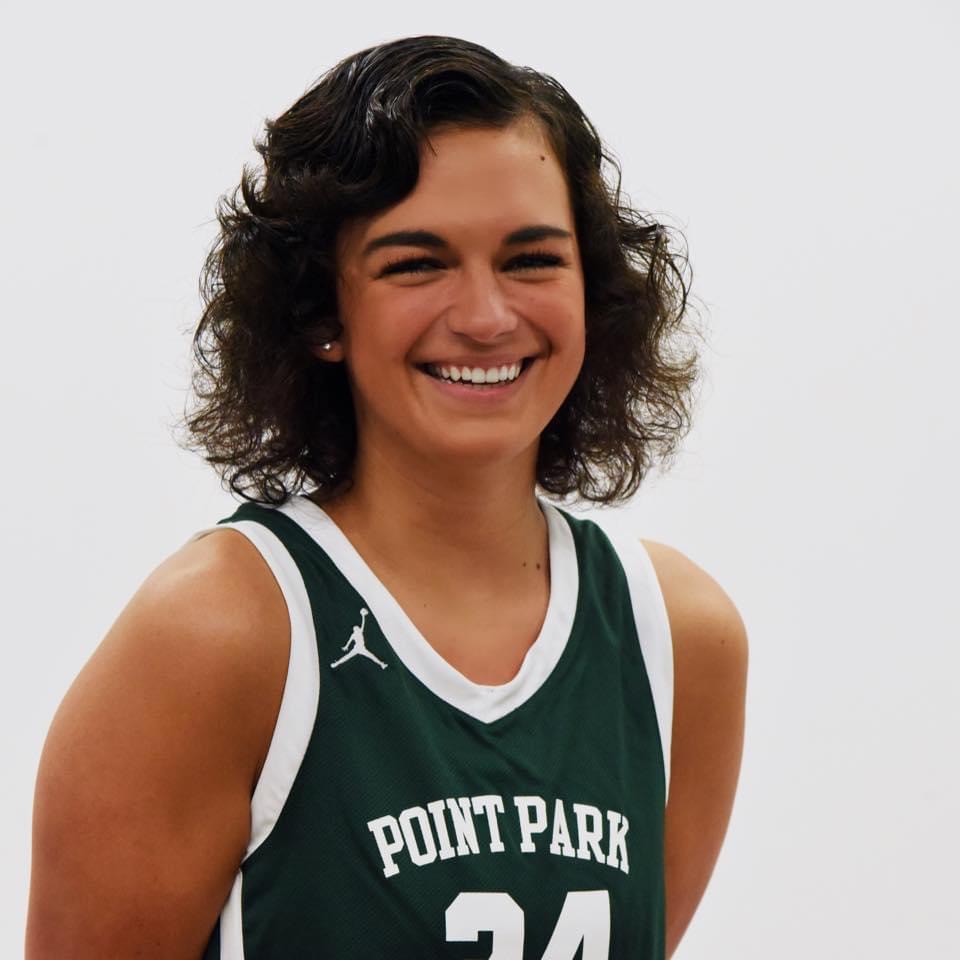 What did you like about the School of Education's coursework and faculty? 
The professors at Point Park – especially Kamryn York, Virginia Chambers and Arleen Wheat – cemented my love and passion for educating others. I am forever thankful to have them as mentors and friends in the field of education. They are all fantastic role models. The School of Education is small but mighty. I felt valued and appreciated during my time at Point Park. 
Why would you recommend Point Park to a prospective student?
I would recommend Point Park to a prospective student who is looking for a school that truly cares about them as an individual. Point Park is a school where you will be heard, and you will matter. I can say that I left a mark on Point Park. I know that I will be remembered by my classmates and professors. Point Park has prepared me to be a leader in the field of education.
Connect with Carly Lutz '21
More About: School of Education, transfer, Pittsburgh, success story, alumni, early childhood education, special education, student athletes