more news
Three-Time School of Education Alumnus Robert Michael, Ed.D., Reflects on a Fulfilling Journey and Career
Alumni Profile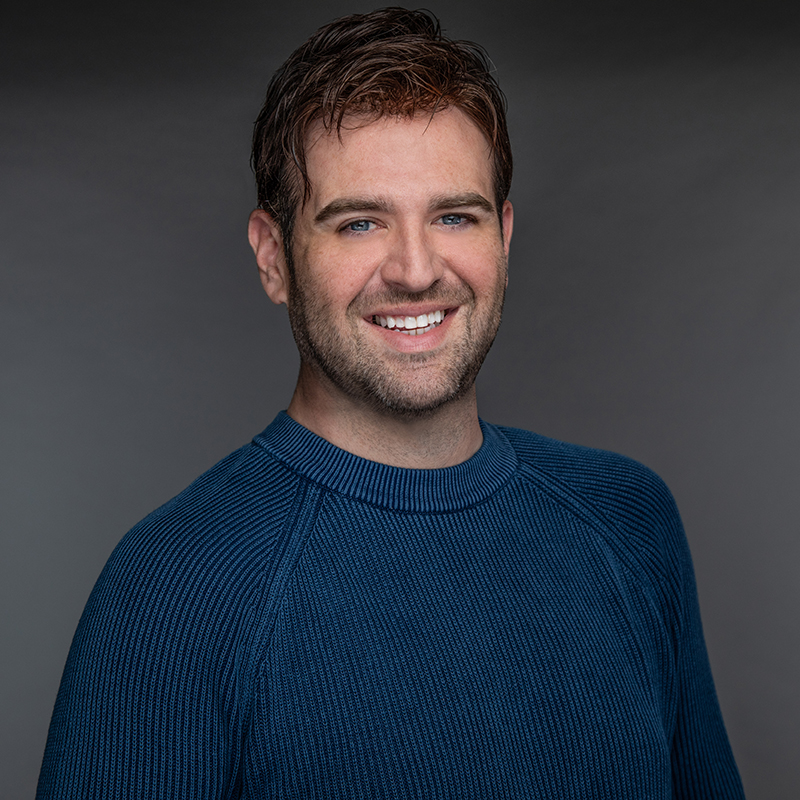 Meet Robert Michael, Ed.D., '23
Job Title & Employer

English teacher, theatre director and producer, Moon Area High School

Majors

Secondary Education, Teaching and Leadership-M.Ed., Leadership and Administration-Ed.D.

Hometown

Pittsburgh, Pa.

High School

Baldwin High School

Now Living In

Green Tree, Pa.

Hobbies & Interests

Theatre and traveling
"Dr. Robert Michael is a valuable member of our staff here at Moon Area High School who possesses an extensive knowledge of instructional content and effective pedagogical approaches connected to English and musical theatre. As a leader, the programs at Point Park University have equipped him with the flexibility to make connections and establish a rapport with all district stakeholders."
Ryan Matsook, principal, Moon Area High School
"Teaching is undoubtedly a challenging profession that has evolved significantly over the past decade. However, with proper preparation and unwavering dedication, it can be one of the most rewarding careers. Point Park University ensures that you have the essential tools for success."
Robert Michael, Ed.D., '23
What inspired you to pursue a career in education?
My inclination toward a career in education has been a lifelong aspiration. As a child, my enthusiasm for teaching was palpable. I would even request educational workbooks from Santa Claus and set up my own makeshift classroom. As I entered my late 20s, I developed a deep-seated desire to effect positive change in society. Moreover, I owe much of my personal growth to the dedicated educators who guided me during my formative years. Their impact on my life motivated me to become a role model for young minds, just as they had been for me.
You've earned three degrees from Point Park University's School of Education. What did you enjoy most about each program?
As a secondary education major, the student teaching experience was undeniably the most enjoyable phase. I was fortunate to be placed with mentors who perfectly aligned with my personality and teaching style, especially my cooperating teacher, Dr. Charles Youngs, an alumnus of the Leadership and Administration program who later served on my doctoral dissertation committee. Additionally, Dr. Richard Gutkind's outstanding weekly seminars prepared me thoroughly for interviews and entering a highly competitive field.
In the Master's of Education in Teaching and Leadership program, collaboration with both professors and peers was the highlight.
Completing my dissertation in the Ed.D. in Leadership and Administration program was the most enjoyable, albeit challenging, part of my educational journey. Under the guidance of Dr. Elisabeth Ehrlich, I witnessed my intellectual growth in ways I hadn't imagined possible. This journey demanded critical thinking, problem-solving and the synthesis of complex ideas, ultimately leading to a contribution to the field of knowledge. Despite its challenges, I would undertake it again without hesitation.
Why did you continue to choose Point Park throughout your education journey?
Point Park held a unique appeal for me due to its Downtown Pittsburgh location, renowned reputation for producing exceptional theatre and artistic experiences, and, most importantly, its commitment to celebrating diverse backgrounds, ensuring students are not merely seen as numbers on a roster. I remained steadfast in my commitment to Point Park because of the invaluable opportunities presented by the faculty. Their profound insights into harnessing the potential of each student for the profession resulted in personalized programs that transcended conventional textbook teachings. There was simply no other institution that I believed could kickstart my doctoral journey as effectively.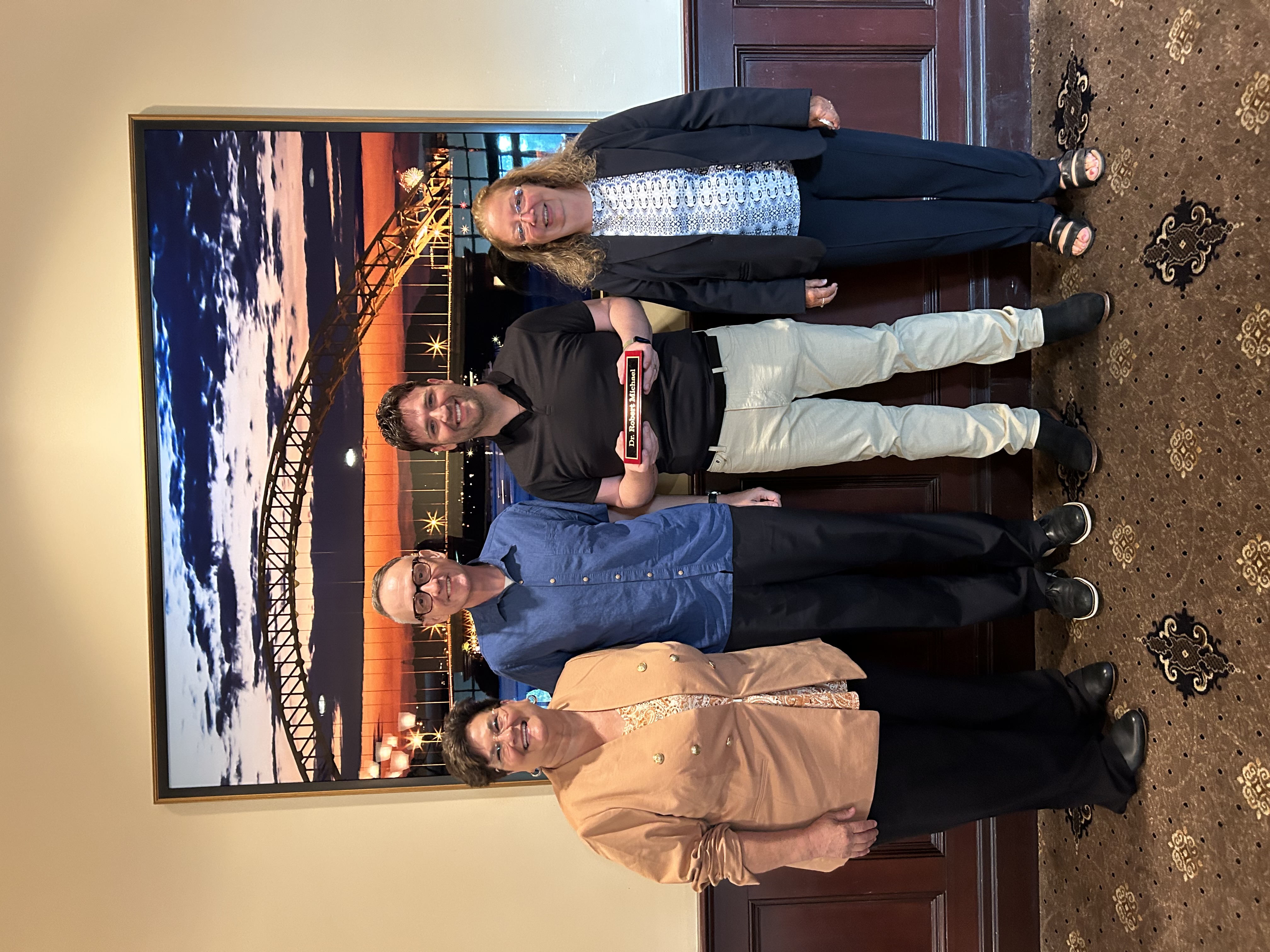 Which faculty members have had a significant impact on you?
Dr. Ehrlich played an instrumental role in my dissertation writing process. Her unwavering support and mentorship were indispensable, and I owe a significant portion of my degree to her guidance. 
Dr. Arleen Wheat has been a consistent source of inspiration for over a decade. She ignited my passion for teaching exceptional children during my pre-service teaching years, even though I had initially not considered a career in special education. Her dedication to excellence led me to request her presence on my dissertation committee, a request she graciously accepted despite her heavy workload.
Dr. Gutkind has been a guiding force throughout my educational journey, from pre-service training to completing my master's degree and administration preparation. His depth of knowledge and ability to engage students with the profession's demands are invaluable. Beyond diplomas, Dr. Gutkind equips new teachers with the tools necessary to secure their dream jobs.
Professor Emerita Portia K. Weston helped me to create a greater sense of empathy for humanity through American literature. In fact, I even made a point to travel to New England and visit many of the places we studied in her courses. I am beyond thrilled that I am able to teach the same content to my students today.
Describe your current role and what keeps you engaged in the work. 
At Moon Area High School, I am an English educator, instructing courses such as English 11 and English 11 College Prep, in addition to overseeing the theatre arts program. Beyond regular school hours, I am the theatre director and producer, overseeing the planning and execution of two theatrical productions annually.
The profound sense of connection I cultivate with my students continually fuels my enthusiasm for this work. For example, I had the privilege of working with an exceptional group of 11th-grade students who left an indelible mark on me last year. We embarked on a transformative journey filled with laughter, tears, learning and personal growth. It is these meaningful interactions with students like them that reaffirm my belief in the positive impact education can have on our world.
What advice do you have for students considering a career in education?
Teaching is undoubtedly a challenging profession that has evolved significantly over the past decade. However, with proper preparation and unwavering dedication, it can be one of the most rewarding careers. Point Park University ensures that you have the essential tools for success.
Some may dissuade prospective students from pursuing education due to recent changes in the field, but I encourage the opposite perspective. Teaching is both an art and a calling, and it's our responsibility to shape the future. While there are limited ways to teach literary classics like To Kill A Mockingbird, the lasting impact on students' character is a testament to teachers' influence. As teachers, the connections we forge with students, often unintentionally, can be immensely fulfilling. For example, in a few weeks, the senior football players will present me with a special football at the game during halftime as a thank-you for being their favorite teacher. I thought such a thing only happened in the movies, but it's clear the connections that I've made with my students will stick with them for life. That is the true reward, and it's more valuable than any bonus or incentive. 
Be prepared to be more than just a teacher. You'll assume the roles of nurse, counselor, friend, mentor, coach, sibling, manager, detective and, most importantly, a lifelong learner. 
Why would you recommend Point Park to a prospective student?
Unreservedly, I recommend Point Park to any prospective student. Point Park, and particularly its School of Education, stands out in its ability to adequately prepare pre-service teachers and future administrators. The faculty bring real-world professionals into the classroom, fostering connections that I found immensely beneficial. They offer real-world perspectives and ensure that students' individual qualities are embraced and channeled effectively into their chosen profession. Point Park's School of Education isn't just a physical institution; it's a supportive family.
Connect with Robert Michael, Ed.D., '23
More About: success story, Pittsburgh, Ed.D. in leadership and administration, Downtown Pittsburgh, Moon Area High School, School of Education, graduate programs, secondary education, graduate education, education, Baldwin High School, alumni, online programs, faculty