more news
Candid Career Conversations Foster Learning Amid Pandemic
Friday, February 19, 2021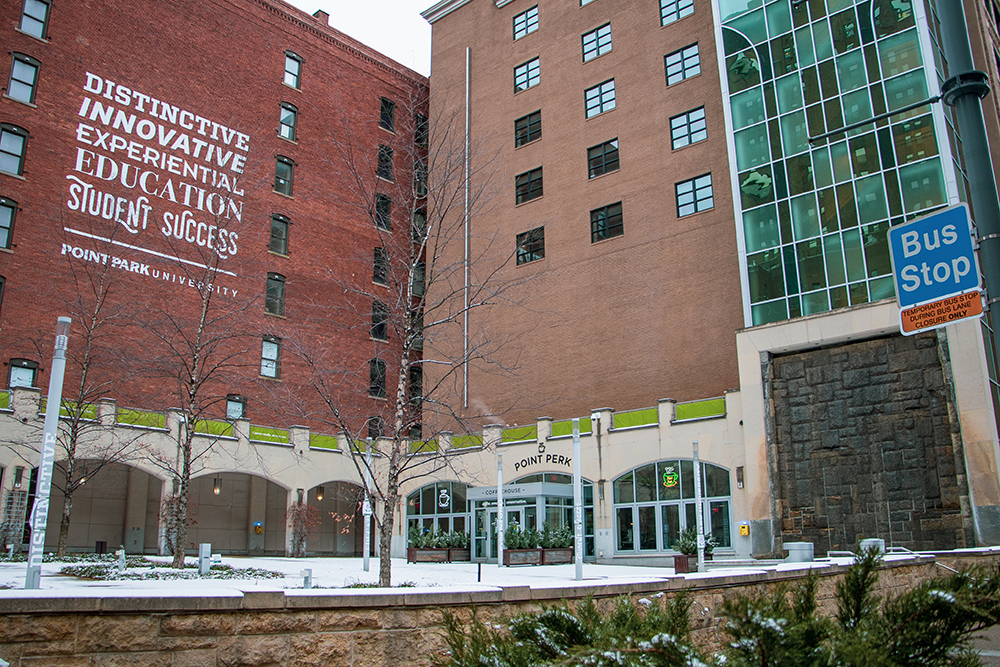 Although the pandemic has altered traditional networking and career-related events, Point Park University's Professional Career-Readiness Center is engaging with students through Candid Career Conversations, a monthly webinar series hosted on Zoom where guest speakers and students dive into key career topics together. The series continues with "Test Your Luck! Resume Writing and Cover Letters," on Tuesday, March 16, at 5 p.m. with Point Park career counselors Monica Ritter, Laura Dulaney and Elsie Boucek. Registration opens next week on Handshake.
"We plan to continue the webinars through May 2021, possibly through the summer, and definitely pick them back up in the fall," said Kenneth Anderson, coordinator of student engagement and employer recruitment. "Students can stay up to date by following us on Instagram and look out for emails and invites from our office through Handshake. We post events on Handshake, where students can find information about the month's topic and register." 
Past webinar recordings are available to watch on the center's YouTube.
Previous topics and guest speakers have included:
With 90% of Point Park graduates employed or enrolled in a program of continued education, the Professional Career-Readiness Center is dedicated to student success. Its services include help with:
More About: internships, success story, co-op program, Career Development Center