more news
Most Instagrammable Places at Point Park University
Monday, September 10, 2018
Downtown Pittsburgh has skyline views and skyscrapers made for Instagram, but you don't have to step off campus to find the perfect spot for your next Insta-worthy photo. We searched high and low to find the most Instagrammable places at Point Park and narrowed our list down to the top nine spots. Visit one (or all) of these locations and tag us: @pointparku.
Point Park sign in Village Park
Village Park is the hottest spot on campus – and not just because it's outdoors. This scenic green space (almost) makes you forget that you're in the middle of Downtown, and the Point Park engraving makes for the perfect Insta post. Whether you're an incoming student or a soon-to-be graduating senior, this is the best place to show your campus pride. A first (or last) day of school photo here also makes the perfect keepsake for reminiscing back on the good ole days.

Waterfall in Village Park
It's no surprise that Village Park holds multiple Insta-worthy spots, and the waterfall is one of the most popular photo locations on our campus. After you've chosen the right filter for your photo at the Point Park sign, step (or jump) in front of the waterfall with some friends. It is missed during the cold weather months, so enjoy the soothing sounds and summer vibes while you can.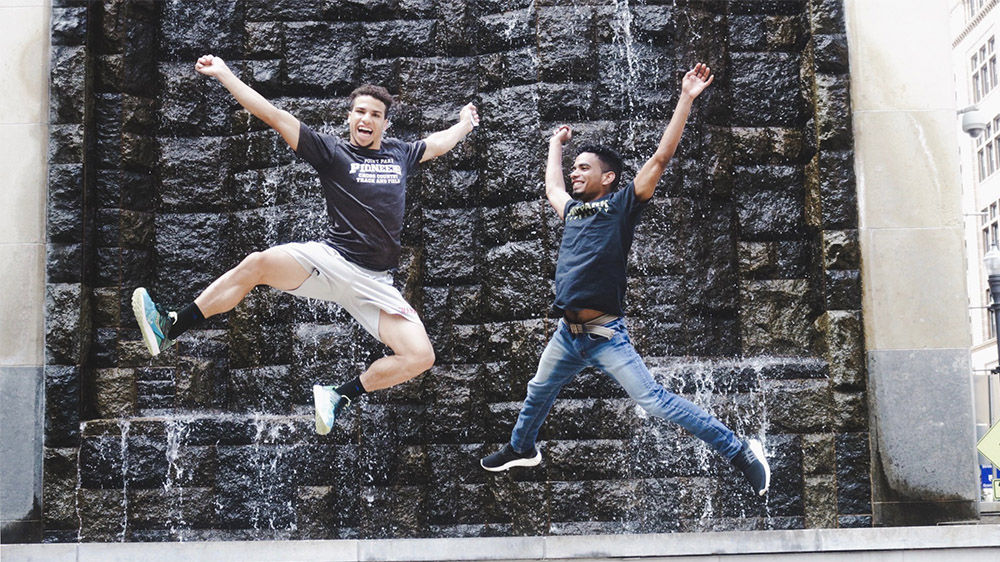 Point Perk
Look no further for good brews and aesthetic views. Your Instagram will perk up with a picture inside the newest addition to our campus. Point Perk is the perfect spot to take a break between classes, study with friends, and take a photo that your followers will like a latte. And yes, we do proudly serve Starbucks!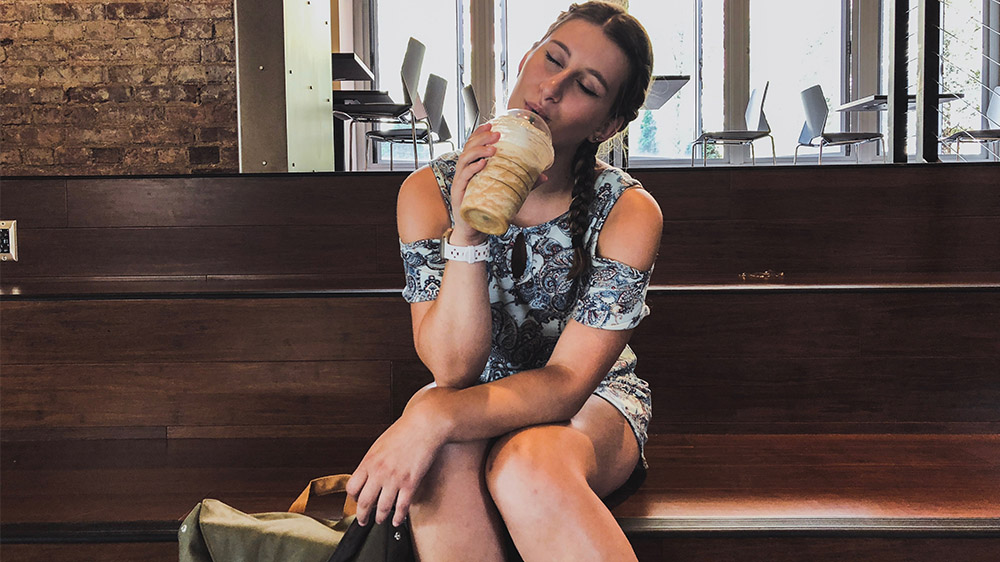 Skywalk
The skywalk: keeping our campus connected and helping you step up your Insta game. Whether you're rushing to class, heading back to your room or grabbing a bite at the Point Café, it's hard to miss this symbolic part of Point Park. The view is great from the inside, but we recommend making the bridge the focal point of your photo from the outside.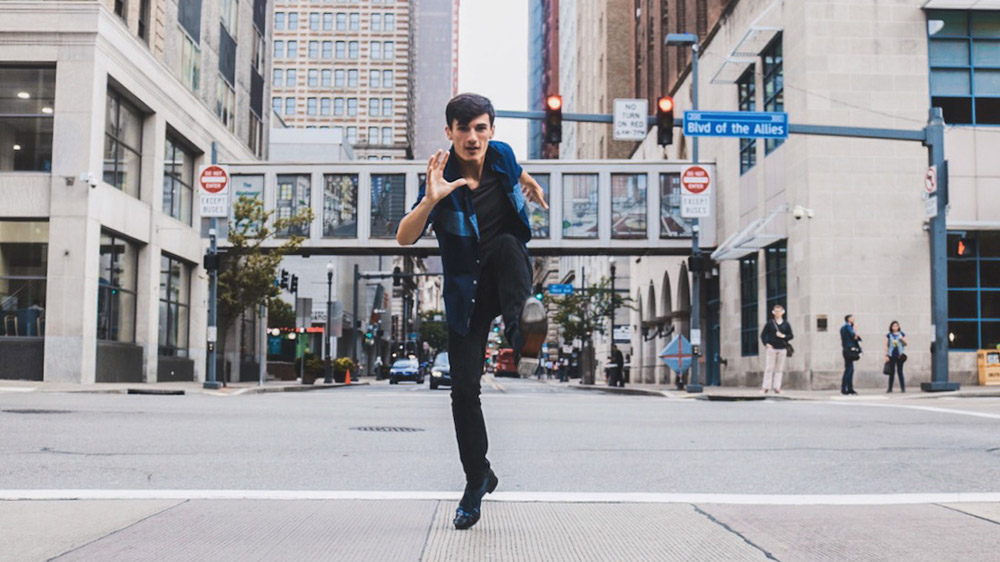 The Vault
Did you know that the University Center used to be a bank? Once a place to hold life savings, this classic building now holds the most precious treasures of Point Park - our students. The vault is a great place to nap, study and capture one of the most unique features on our campus.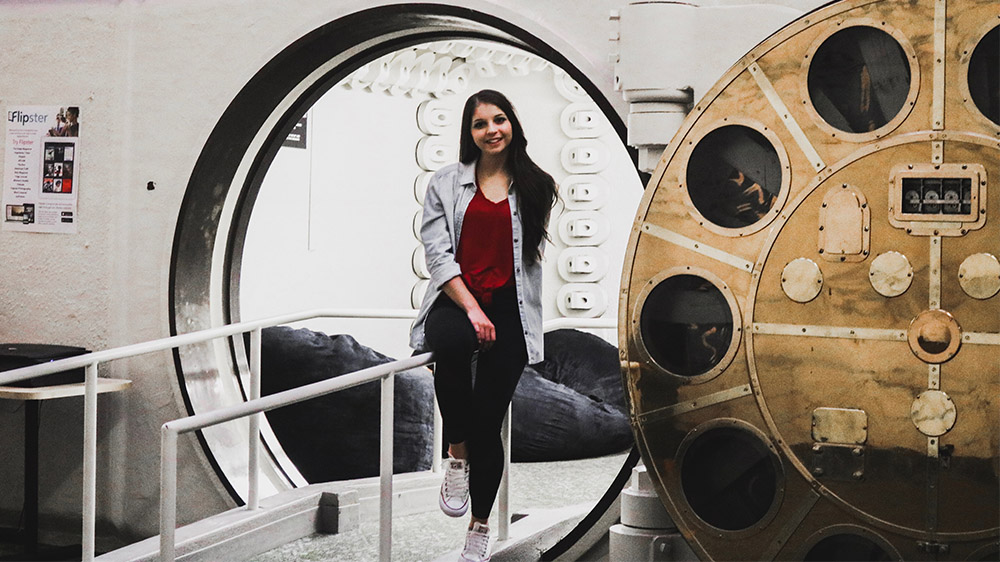 Marble staircase in the University Center
Nothing says sleek, classic and Instagrammable like a marble staircase. The marble stairs at the back of the University Center are antique with a modern twist. Step up to a photo op that shows off some of our favorite campus architecture.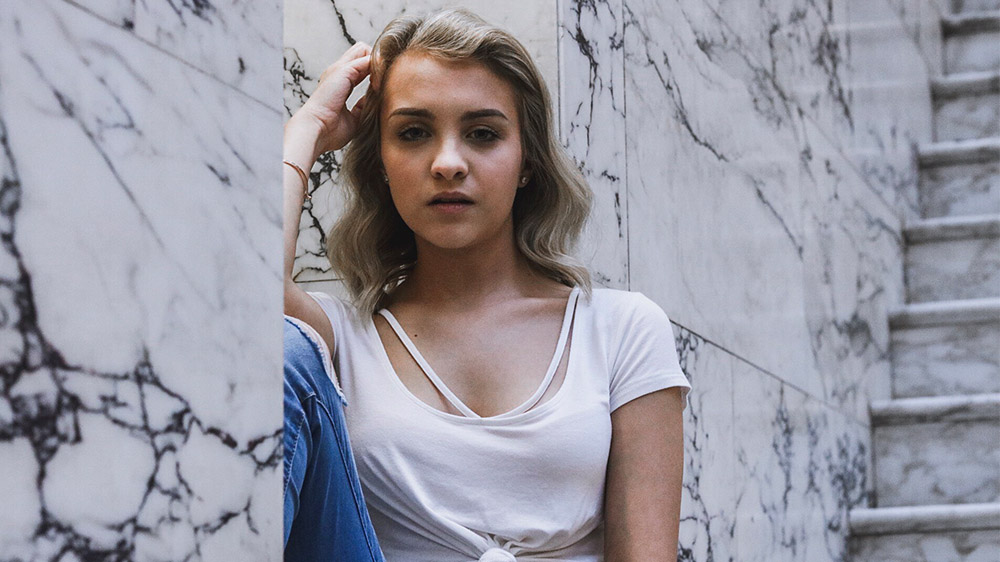 The Library
The bottom floor of the University Center holds thousands of books and a recently renovated study area. If you're looking for a place of productivity, the library is the best spot for some peace and quiet. While you're catching up on homework, take that Insta-worthy picture for a more studious tone.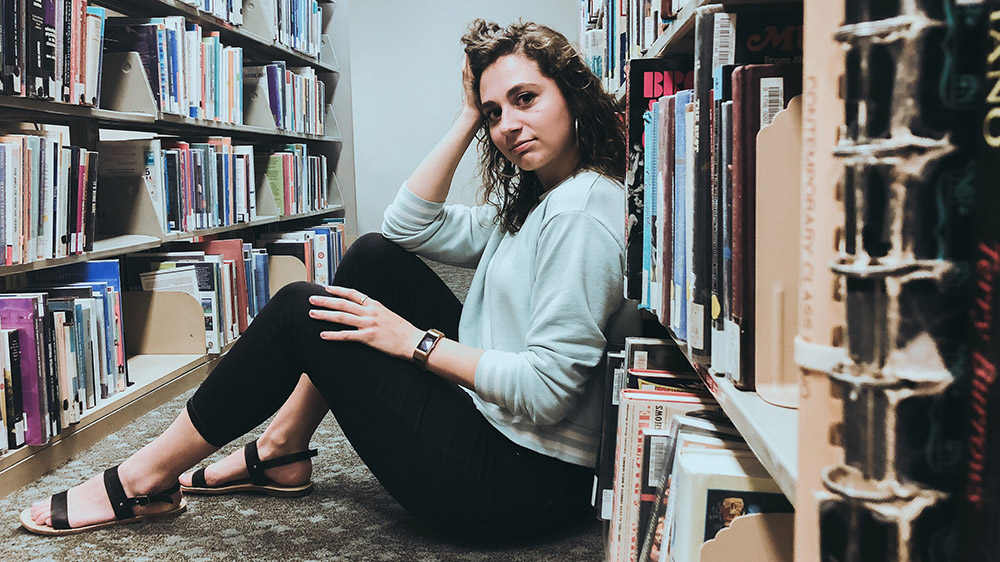 Thayer Staircase
You may walk up and down the Thayer staircase without realizing it's true Instagram potential, but you'll soon find that it has all the right angles. Located in one of two freshman residence halls, these spiral stairs offer a great photo opportunity if you're willing to climb a few floors. Each floor is painted a different color, giving you many options to suit your IG aesthetic.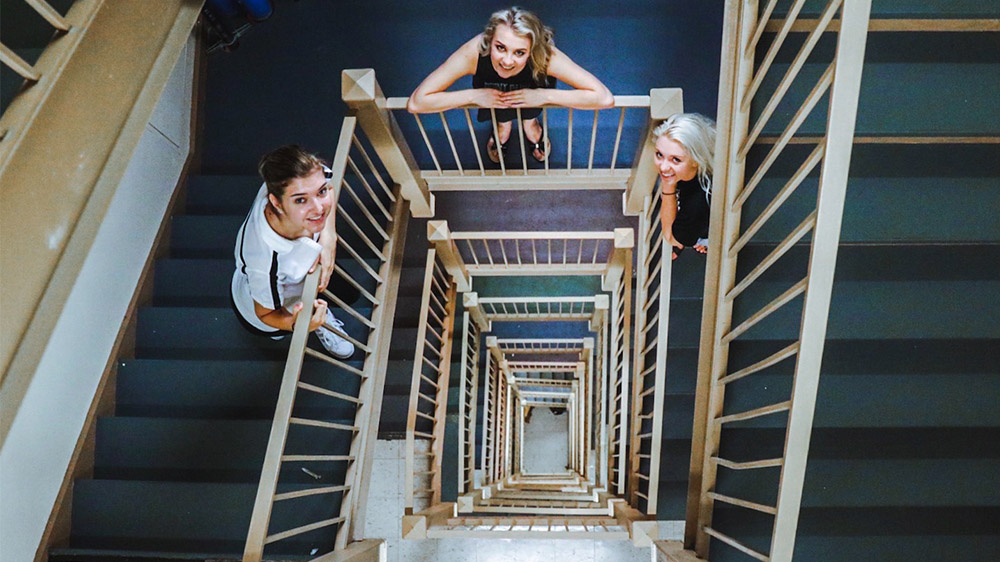 The Pittsburgh Playhouse
We're singing and dancing because the new Pittsburgh Playhouse is finally here – and it's one of the most stunning spots to show off to your followers. With three theaters, a prop shop and an outside terrace, the unique features of the Playhouse do not disappoint. Safe to say, the missing piece to our downtown campus is finally complete.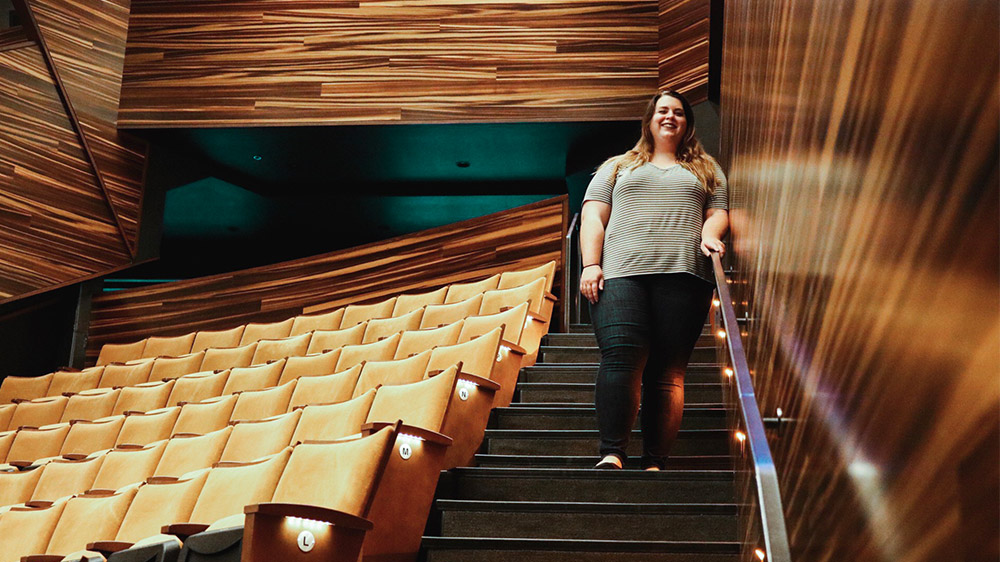 ---
Text by Sydney Patton, senior sports, arts, and entertainment management major
Photos by Grace Ruiz, junior sports, arts, and entertainment management major
More About: Pittsburgh Playhouse, library, social media, Downtown Pittsburgh