more news
#sbmkt101 Twitter Chat
Tuesday, January 17, 2017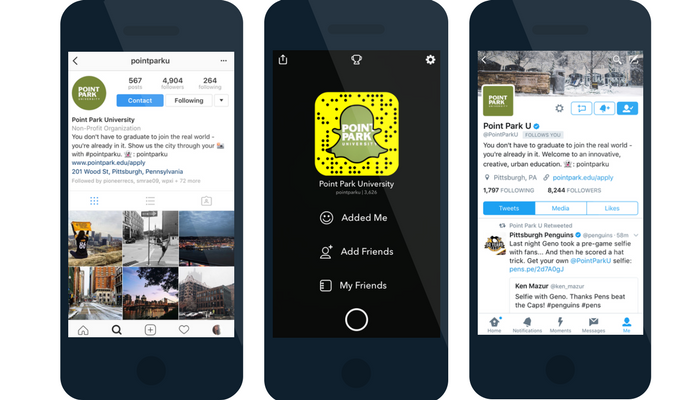 #sbmkt101 Twitter Chat
On Sunday, February 5, Point Park University will be moderating an experiential learning activity during the Super Bowl using hashtag #sbmkt101 (Super Bowl Marketing 101).
The Super Bowl provides students with the opportunity to experience the most innovative messages from brands in real time. By using the hashtag they can connect with each other and engage in a wide online conversation.
We encourage you to share this hashtag with other students and colleagues so that they can join the conversation. Marketing professors from Point Park University will be guiding the discussion, and we welcome viewpoints from students and professionals far and wide to enhance the experience.
Chat details:
The chat will begin at 6:30 p.m. on Sunday, February 5 and continue until the end of the Super Bowl.
The goal of the Twitter chat is to analyze brands' Super Bowl ads based on creativity, targeted marketing, and relevance to the segment.
This is a great opportunity to participate in a live interactive classroom - your participation is key.
Point Park University's official Twitter account @PointParkU will moderate the chat.
@PointParkU will designate prompts and questions with Q1, Q2, etc. and participants should respond accordingly with A1, A2, etc.
All tweets responding to the Twitter chat must use hashtag #sbmkt101 so the conversation can be followed in real time.
While the moderators at Point Park will help guide the discussion, you are encouraged to generate ideas and ask questions.
If you have any questions, please contact us:
Chris Lovett, Moderator - clovett@pointpark.edu
Felicia McKinney, Social Media Manager - fmckinney@PointPark.edu