more news
Apprenticeship Brings High School Students to Campus
Thursday, May 1, 2014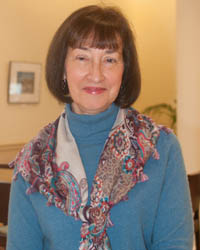 Helen Fallon

Helen Fallon, professor of journalism and director of Point Park's Honors Program, and Patrick Mulvihill, academic information analyst and an Allegheny Intermediate Unit leadership instructor, led this year's AIU leadership gifted and talented apprenticeship. This is the third year that Fallon and Mulvihill have taught the apprenticeship.
Held on campus during the spring semester, 19 students from 11 area high schools participated in the apprenticeship. The goal of the program is to cultivate the leadership potential of high school students through lectures, group discussions, projects and hands-on activities.
"Helen and I have the wonderful opportunity of meeting a new cohort of remarkable students each spring," Mulvihill said. "Each group not only brings a tremendous amount of enthusiasm and passion to exploration of leadership, but also the students are inherently committed to shaping the future within their respective spheres of influence."
This year students collected books, DVDs and magazines from their schools and then spent a day at Children's Hospital of Pittsburgh delivering, cleaning and sorting the donated items by age group and category.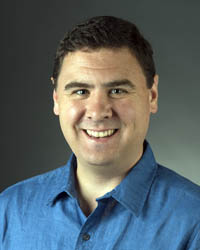 Patrick Mulvihill

Mikaela Hassenzahl, a Pine Richland High School sophomore, said she learned a great deal about leadership and community service through the apprenticeship and from the project itself.
"I enjoyed orchestrating the book drive at our school," Hassenzahl said. "It was nice to see something that you put so much time and work into coming together, especially when it is for a good cause."
The project was coordinated by 1992 Point Park journalism and mass communication alumnus John Krysinsky, a volunteer coordinator at Children's Hospital.
"We are grateful that the students were able to donate a generous supply of books, magazines and DVDs through their collective book drive," he said. "We appreciate that they were able to take the time to bring in the and then clean, label and prepare them for distribution to patients and families in the Family Resource Center's Adopt-A-Book Library here at Children's Hospital."
The students are now considering completing similar projects in their home communities, for libraries or other facilities that could use donated books, magazines, DVDs and more.
"Days are very long for residents of nursing homes and other elderly facilities or hospitals," Fallon said. "Day cares and after-school programs can benefit from similar drives as budgets never cover all expenses for books and other enrichment materials. The students all have demonstrated to us that they have the abilities and skills to do this, and we are sure they will learn from our Children's Hospital project and succeed."
Learn More
Interested in learning more about Point Park? Take a virtual tour of campus, schedule a campus visit or attend an open house.