more news
Commencement 2014: Academic Accomplishment and personal stories
Friday, May 23, 2014
Completing a bachelor's degree, looking ahead
More than 560 bachelor's degree students took part in Point Park's annual undergraduate Commencement May 3, 2014 at the CONSOL Energy Center.
Slideshow: Commencement 2014
Click slideshow for larger images.
"For our graduates, today is a great day - it is the reward and culmination of several years of disciplined learning. It is also a great day for your families; a time of pride and celebration," President Paul Hennigan said to the students and 4,500 guests.
Commencement speaker Jim Rohr, who recently retired as executive chairman and CEO of PNC Financial Services Group Inc., spoke about the increasing impact PNC and Point Park University are having on Downtown Pittsburgh. He encouraged students to work hard to make an impact of their own as they build professional careers.
"I have never seen a lazy person be successful," Rohr told the students.
Graduating senior Sara Mahmood, an education major, spoke on behalf of the Class of 2014.
"My hope is that we all leave here today holding on to this feeling of confidence and accomplishment," she said. "I hope that this encourages us to persevere through whatever adversities we have yet to face as we pursue our careers."
Related article: Point Park Graduate Hooding 2014
---

"What does this day mean to you?"
Nearly a dozen of the new graduates shared their thoughts about reaching their goal of earning a college degree, taking a few minutes to answer the question, "What does this day mean to you?" Below are their answers.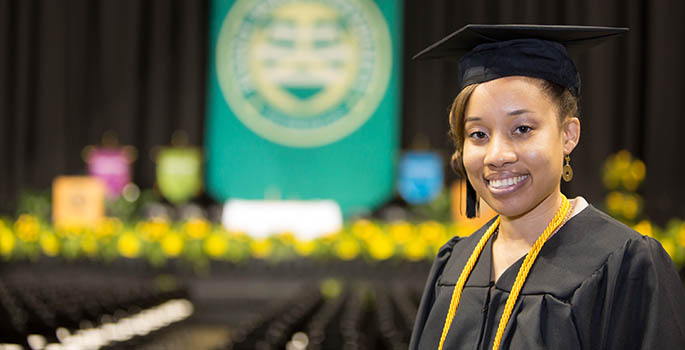 Felicia Jackson, B.S. in Business Management
"Being a transfer student, coming from a school that didn't work for me to a school that worked wonders for me and my family, this day is both very special and emotional. I worked hard. This starts a new chapter in my life."
---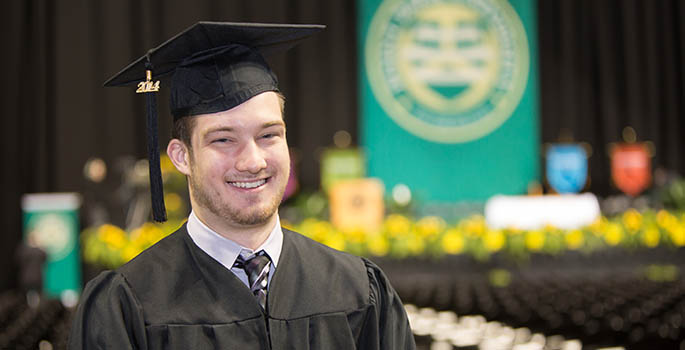 Dillon Kane, B. A. in Cinema and Digital Arts
"This day is a gateway to doing something with my life. I've learned all the skills I need, and now I just need to apply them to make some money and make a difference in the world, to pave the pathway for future people of the world so they're not in so much debt like we are now."
---


Deborah Kostrub Scott, B.S. in Accounting
"Today is a very special day. It's a celebration of all of our hard work. We get to gather with our families today and celebrate what we've worked so hard on for the past few years. It's the finale to a great learning experience."
---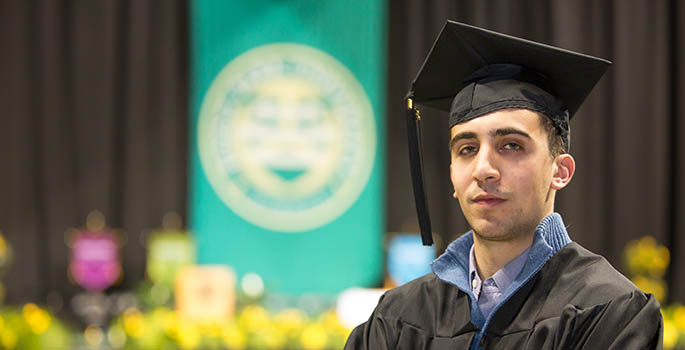 Harry Lipsitz, B.A. in Cinema and Digital Arts
"It's nice to look back and reflect on all the time I spent not only in Pittsburgh, but at Point Park University. It just gives you a sense of what you were able to take away from it and that's quite an accomplishment, once you really think about it all."
---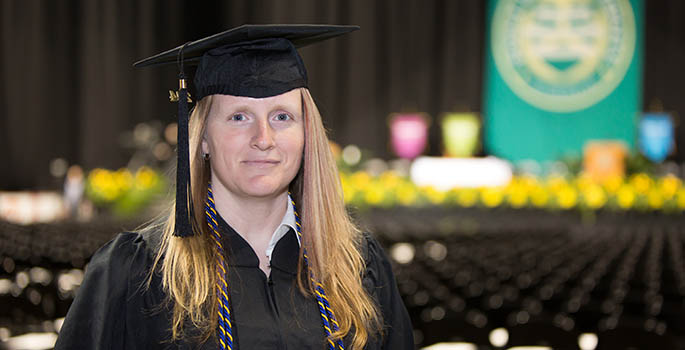 Tasha Vinson, B.S. in Criminal Justice
"This day is very important. I waited a few years to attend school, and I finally got it done. I'm very happy, I'm proud to be standing here today with my friends and fellow classmates, and I'm just excited to be here."
---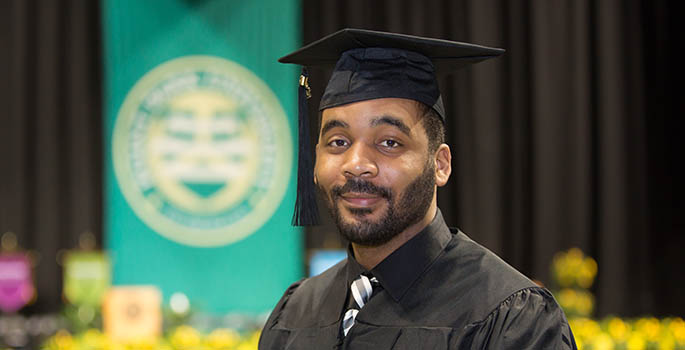 Quede Howard, B.A. in Broadcasting
"This day means that all my hard work has paid off. It may be the end of my schooling, but I feel like it's the beginning of my life. Before, I felt like every step to this point was a means to an end, but now, this is the beginning. From this day on, whatever I do will determine the rest of my life."
---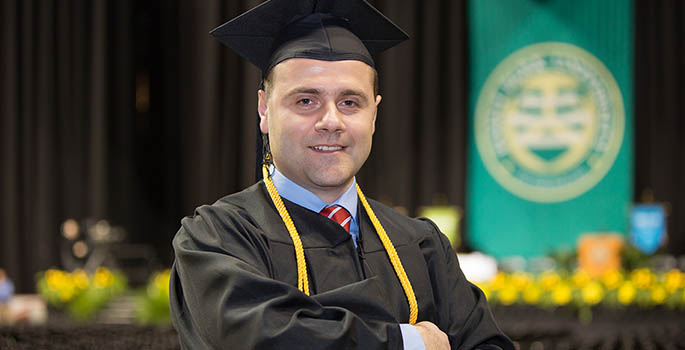 Ivan Beric, B.S. in Accounting; international student from Serbia
"This is a huge day for me. After four and a half years I'm finally done. It's a huge accomplishment and I'm so proud."
---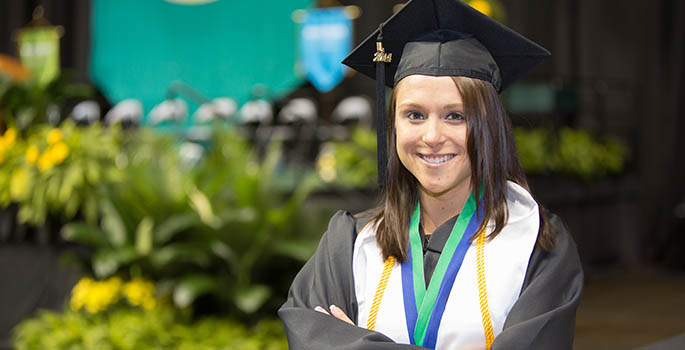 Jessica Kiehl, B.A. in Education
"This day means the end of a journey, and the start of a new one. I have my associate's degree, so this is my second degree. It's really the end of a journey for me. It's an exciting time. It's a new start and new beginning."
---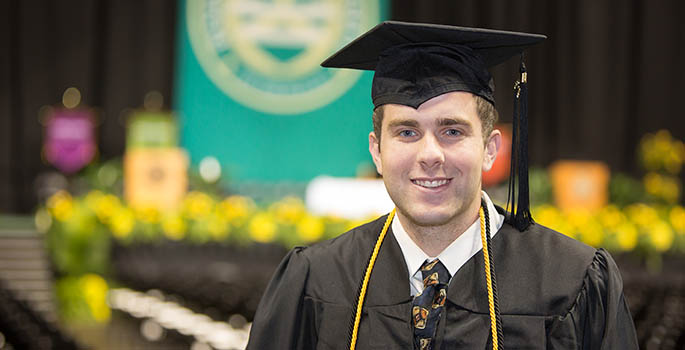 Craig Fisher, B.A. in Cinema and Digital Arts
"What this day means is exactly what the slogan of Point Park is, 'A metamorphosis of me.' I feel like I've grown mentally and physically over the last four years. I'm proud of my accomplishments. My parents have supported me all the way, and I've had fun. I look forward to taking that next step in life and now finding a job."
---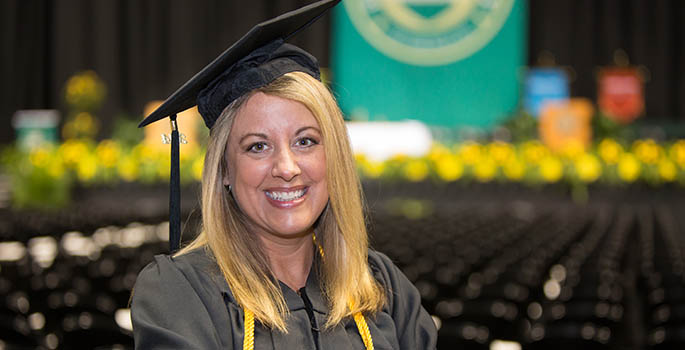 Kelly Horton, B.S. in Human Resources Management
"Today means unlocking the door to more opportunities. The doors were closed to me before."
---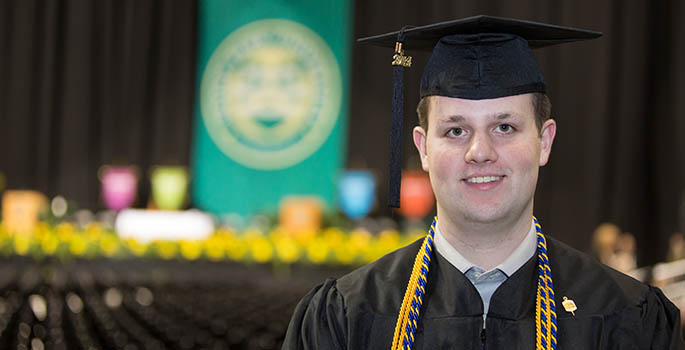 Matthew Coleman, B.S. in Criminal Justice
"This day means the end of a lot of late-night study sessions and ordering pizza. I want to thank everyone for all the support they gave me, and for putting up with me for five years."