more news
New Gallery exhibit showcases works by women artists
Tuesday, March 18, 2014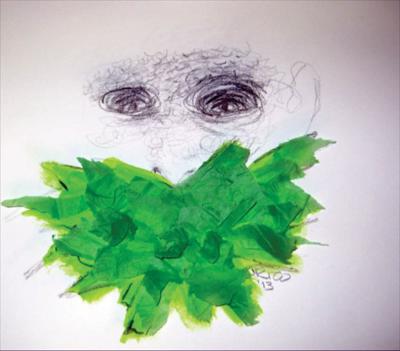 Imagery of the human figure and the natural world are common themes among the women artists featured in "Visions and Revelations," an exhibition opening March 28 in the Lawrence Hall Gallery.
All the artists featured in the exhibit are members of the National Association of Women Artists, were selected from submissions across the country, and are working in a variety of diverse media and techniques.
The new exhibit was organized by Jack Tomayko, a member of the Point Park University Board of Trustees and president and CEO of the Tomayko Group, and was curated by Sarah Hall, director of curatorial affairs for the Frick Art & Historical Center in Pittsburgh.
According to Hall, some of the artists featured in the exhibit "demonstrate a psychological acuity - an awareness of facial expressions and gestures, and the ways we interpret and use them to both reveal and hide ourselves from the world."
"Visions and Revelations" runs from March 28 to May 18. The Lawrence Hall Gallery is located at Wood Street and Boulevard of the Allies and is open Monday-Saturday, 9 a.m. - 6 p.m. For more information about the gallery call 412-392-8008.