more news
Night At The Village Park
Thursday, October 20, 2011
The Thursday Night Concert Series is moving inside tonight and combining with Honors Student Organization to fight breast cancer. Stop by the Ballroom tonight for great music featuring DJ Ian McGlumphy and WPPJ Radio...all for a great cause!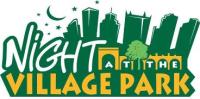 There will be apple cider, S'mores and airbrush tattoos too!
The Thursday night concert series from 7 - 10 pm is happening in Village Park from September 22 - October 27 and is brought to you by Student Affairs.