more news
Photographic arts lecture sponsored by Point Park School of Communication
Wednesday, March 23, 2011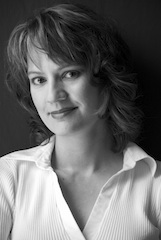 Heather Pinson
The works of photographer Herman Leonard are the focus of a lecture sponsored by Point Park's School of Communication, Friday, March 25, 2011 at 6 p.m. in Thayer Hall's JVH Auditorium. Heather Pinson will discuss her recent book The Jazz Image: Seeing Music through Herman Leonard's Photography (University Press of Mississippi, 2010). "The Jazz Image" analyzes the work of the late photographer who took some of the most iconic photographs of jazz's golden age during the 1940s and 1950s.
Pinson will engage the audience in discussing why Leonard's photography came to define the look and even the sound of jazz, whether or not the images romanticized black musicians in the public's eye, and how Leonard developed a career in commercial photography before being recognized for his fine arts photography.
Pinson is an assistant professor of communication and media arts at Robert Morris University.
Speaking Light, the Point Park School of Communication lecture series on the photographic arts, concludes for the academic year with the March 25 event. Prior to the 6 p.m. lecture, students are welcome to share their portfolios in an informal setting. Doors open at 4:30 p.m.
For more information, contact Patrick Millard at pmillard@pointpark.edu.