more news
Point Park hosting Pittsburgh mayoral candidates forum on design issues May 8
Tuesday, April 23, 2013
With the Pennsylvania primary election just weeks away, Point Park University will host an evening with the candidates running for Pittsburgh mayor at a special event that will focus on growth, design, and community and economic development.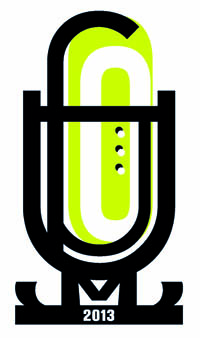 The Mayoral Candidates Forum on Design, Planning and Public Policy will be held on Wednesday, May 8, at 6 p.m. in Point Park's GRW Theatre, located in University Center on Wood Street, Downtown.
The Design Center is hosting the forum, which is open to the public, along with design professionals, urban planners and community activists.
Candidates Bill Peduto, A.J.Richardson, Jack Wagner and Jake Wheatley, all of whom are seeking the Democratic nomination for mayor, are all confirmed to participate in the forum, which will be moderated by Diana A. Bucco, vice president of The Buhl Foundation. Point Park President Paul Hennigan will offer opening remarks.
"Good design and planning are integral to our development philosophy for the Academic Village, which is a multi-block living and learning hub that is transforming the University campus and the Downtown neighborhood it inhabits while redefining the student experience, campus life and Point Park's connection to the community," Hennigan said. "We are delighted that this conversation will be held on our campus."
The 90-minute program will open with an initial question - How will you ensure that your administration's public policy makes good design and planning central to the City's growth? -- and each candidate's answer will serve as his opening statement.
Answers to all questions will be limited to two minutes, with a closing statement of one minute. Questions on topics such as blight and vacant properties, historic preservation, riverfronts, multi-modal transportation, and others will be taken from the audience as well as crafted in advance by the Design Center.
The Mayoral Candidates Forum on Design, Planning, and Public Policy is open to the public, but seating is limited. Those interested in attending must RSVP by email to design@judith-kelly.com or call 412-281-0995.