more news
Point Park hosts photographic arts lecture Nov. 18
Thursday, November 17, 2011
Speaking Light
JVH Auditorium
Filippo Tagliati
"Each image is a combination of many shots," says Tagliati in an artist statement. "Most of the time, the pictures are taken from a single vantage point, panning loosely around as the eye travels around the space. So while each single-view point image in itself is a cropped frame of the larger scene, the combination and arrangement of the whole allowed the viewer to 'look around' the space, seeing it in many different exposures and light.
"The final image, indeed is not a conventional interpretation of actuality but a reaction to dynamic variables. I am interested in the space in-between reality, perception and illusion."
Filippo Tagliati was born in Bologna, Italy. After earning his B.F.A. from the Università di Bologna in 2001, he moved to the United States and received his M.F.A. from Arizona State University in 2007. He currently lives and works in Grand Rapids, Mich. Tagliati's work is included in the public art collection of the city of Tempe, Ariz., among other collections.
Before the artist's Nov. 18 lecture and video presentation, students and members of the public are welcome to share their photography projects in an informal portfolio session from 5:00 p.m. - 6:00 p.m.
Speaking Light
, the Point Park University School of Communication lectures on the photographic arts, continues with artists
John Holmgren
on Jan. 27, 2012 and
Tom Persinger
on Feb. 24. All events are held in the JVH Auditorium in Thayer Hall. For more information, consult
pointparkphoto.blogspot.com
or contact assistant professor
Patrick Millard
.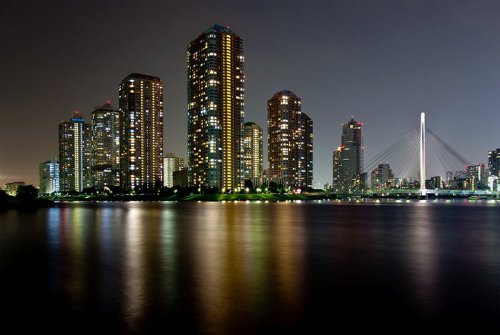 River City 2 - Tokyo, 2009
Photo by: Filippo Tagliati