more news
Point Park Senior Nominated for Hip Hop Award
Thursday, February 18, 2010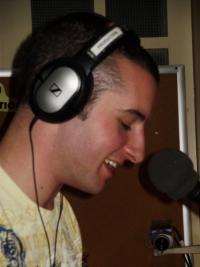 Steve Maffei Jr., a senior Broadcast major, has been nominated by the music listeners of Pittsburgh for "Best Radio Personality" at the 4th Annual Hip Hop Awards. Steve has been a contributor to WPPJ, Point Park's student-run radio station, since his freshman year at Point Park. His weekly radio show, "The Wake-Up Dance Party," is interactive and personable, premiering Top 40 and hip hop music. The show has featured interviews from renowned recording artists such as Jay Sean, Wiz Khalifa and Kevin Rudolph.
"I'm very grateful and appreciative to be able to entertain Pittsburgh," said Maffei. "I am honored to be a part of such a great awards ceremony, and I thank Pittsburgh for supporting me!"
The Hip Hop Awards ceremony will be held at The Hilton Hotel, this Sunday, February 21. Maffei is the only college student nominated for this award. He has been nominated with other popular Pittsburgh radio personalities, Bonics from 96.1 Kiss Fm, J Kruz and DJ Boogie from WAMO.