more news
Point Park University Appoints Timothy J. Hudson, PhD, as First Dean of New School of Communication
Tuesday, May 26, 2009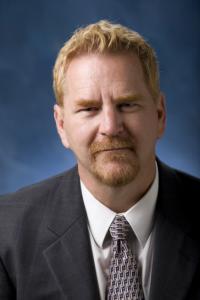 After conducting a national search, Point Park University has hired Timothy J. Hudson, Ph.D., as the first dean of the new School of Communication.
Point Park University's decision to create the new School of Communication signals a time of unprecedented growth and progress in Point Park's history. In his new role, Dr. Hudson will provide educational leadership in the development of the new School of Communication and function as the visionary for the School's programmatic advancement.
"Dr. Hudson's appointment as the first Dean of the School of Communication is an integral part of Point Park's overarching vision for growth," said Charles Perkins, Ph.D., provost. "Dr. Hudson's experience with establishing programs, responding to work force needs and focusing on global communications made him an excellent choice to lead the new School of Communication. "
Dr. Hudson joins Point Park from East Carolina University in Greenville, NC, where he served as founding director of the School of Communication. While there, Hudson was successful in
implementing the first graduate degree program in health communication and designed an international media management graduate degree program.
In addition to serving as full professor of journalism and communication at East Carolina University from 2005-09, Hudson served as associate director of the School of Journalism and Mass Communication from 1991-99 as well as director of journalism and mass communication graduate programs from 1991-2001 at the University of Oklahoma. Prior to that, Hudson was assistant professor of communication and director of television at Elizabethtown College in Lancaster County, PA, from 1985-89.
Dr. Hudson has experience in teaching and academic administration, finance and strategic planning, facilities design, planning and supervision, faculty governance, fundraising, curriculum design and assessment, broadcast journalism, and development and supervision of international exchange programs.
A graduate of Eastern New Mexico University, where he double-majored in theatre and communication, Dr. Hudson also earned his Master of Arts in communication from ENMU and was named Outstanding Graduate Student in Mass Communication. He earned his Doctor of Philosophy in mass communication from Temple University in Philadelphia, receiving the Abe Schechter Graduate Scholarship Award from the Radio-Television News Directors' Association in 1989.
He is an active member of the Broadcast Education Association, Association for Education in Journalism and Mass Communication, International Association for Media and Communication Research, National Communication Association, and the International Communication Association.
Point Park University's Department of Journalism and Mass Communication has long been distinguished as a program rooted in hands-on learning opportunities supported by faculty with real-world experience. The University officially announced the School of Communication in September 2008. Professor Helen Fallon, a faculty member for more than 22 years who has been department chair for the past 10 years, served as acting dean and chair of the dean search process. The new school is a significant component of the University's broader strategic plan and commitment to academic excellence.
For more information about the School of Communication, visit www.pointpark.edu.