more news
Point Park University Athletics Now Recruiting for Varsity Esports Team Launching in Fall 2020
Monday, December 9, 2019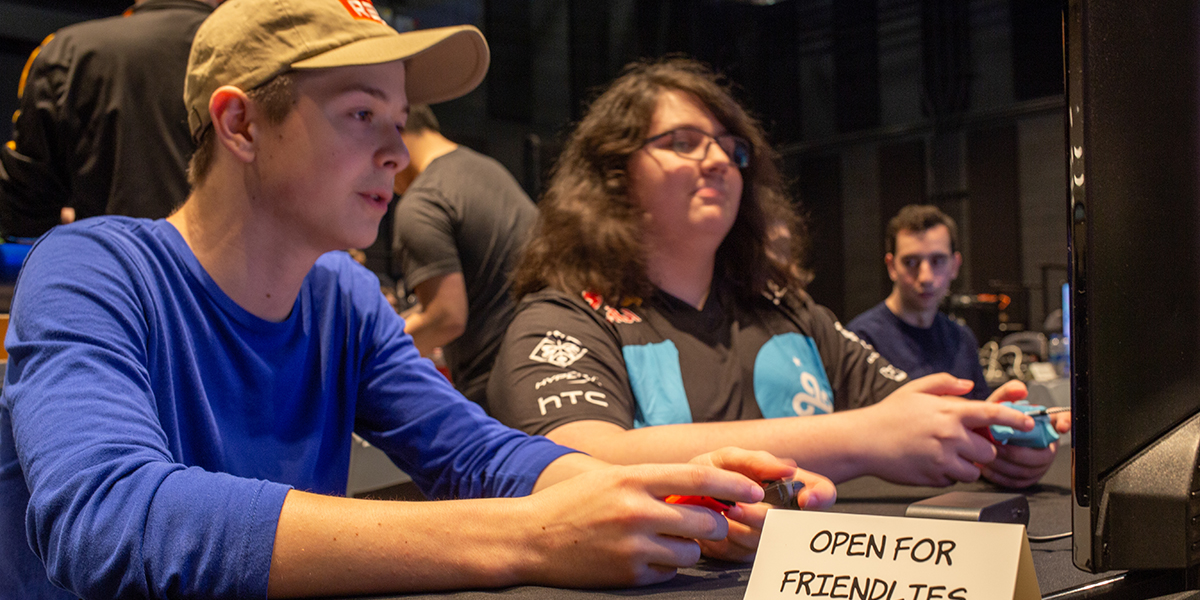 "Point Park University is a leader in growing the gaming industry in Pittsburgh and our region."
John Ashaolu, director of athletics, Point Park University
Point Park University will offer a varsity esports team for the fall 2020 semester. The team will operate within the Pioneers' Athletic department and will be the 18th varsity sports team on campus.
The Pioneers' esports team will be affiliated with the National Association of Collegiate Esports (NACE) and play a full competition schedule starting in the 2020-21 school year.
Recruitment of esports team members begins immediately. Athletic scholarships are available for recruits who sign on for the challenge of being the first squad to compete for the Pioneers in nationally sanctioned, intercollegiate esports events. 
"Point Park University is a leader in growing the gaming industry in Pittsburgh and our region," said Point Park Director of Athletics John Ashaolu. "Point Park staged a major esports tournament in Pittsburgh, and has offered courses and programs on the business of esports."
"The next logical step for the University is adding an esports team to our varsity sports programs. We continue to try to find new ways to engage our students, and tapping into the growing popularity of esports is bound to create," Ashaolu added.
In May, Point Park hosted the Steel City Showdown, the largest esports tournament in Pittsburgh history. Hundreds of gamers gathered at the Pittsburgh Playhouse at Point Park University to compete for prizes in three different competitions. The event was a partnership between multiple groups, including Point Park, the Pittsburgh Penguins, Cleveland Cavaliers and Able Gamers.
The Rowland School of Business at Point Park University already offers a class called The Business of Esports. The course is taught within the sports, arts and entertainment management department and educates students on the $1.5 billion esports industry.
The NACE is the national governing body of collegiate esports. NACE includes more than 170 member institut-ons nationwide. The more than 5,000 student-athletes at NACE member schools receive in excess of $16 million in scholarship for competing in esports. NACE will provide Point Park University an intercollegiate competition schedule and a path to national postseason competition.
NACE is committed to promoting the education and development of students through intercollegiate esports participation. Member institutions, although varied and diverse, share a common commitment to high standards and to the principle that participation in organized esports competition serves as an integral part of the total educational process.
More About: athletics, Pittsburgh Penguins, scholarships, sports communication, esports, Downtown Pittsburgh