more news
Point Park University Using It's On Us PA Grant to Bolster Sexual Assault Awareness Programs
Wednesday, January 29, 2020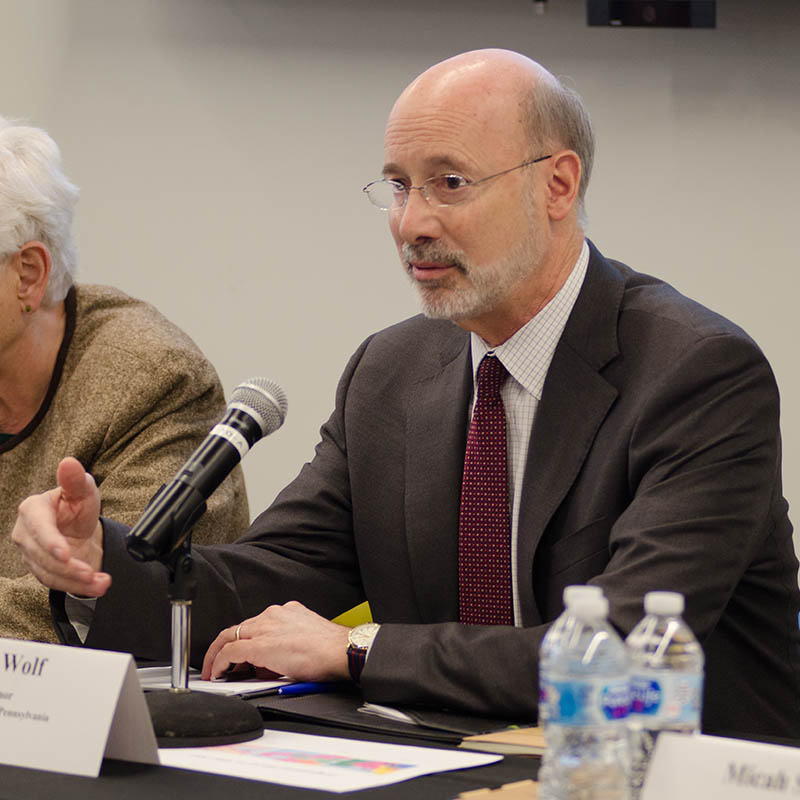 Pictured is Gov. Tom Wolf
Point Park University has been awarded a $30,000 grant from Gov. Tom Wolf's It's On Us PA Grant program to prevent, address and respond effectively to sexual violence.
Vanessa Love, director of Title IX and Diversity at Point Park, said that, while the University has implemented prevention programs, hosted student focus groups and gathered student input on specific training, the grant will help expand and develop those efforts.
"Student and employee feedback suggests that we need to think about new methods for prevention, awareness and support programming," Love said. "This grant will help us build on what's been successful and adapt to the needs of our campus community."
More specifically, Love said the grant will help:
Increase the frequency of Green Dot Bystander Intervention training
Pilot a Sexual Assault Awareness Peer Educator Program in the Athletics department
Expand programming during Sexual Assault Awareness Month (April)
Develop and disseminate detailed procedures about anonymous reporting for any member of the campus community and accommodations provided to survivors
Pilot a student assistance program to create a culture of consistent mental health support for survivors of sexual and gender-based violence
Reissue a campus climate survey on sexual and gender-based violence
"We feel that implementing programs with students leading the way as peer educators, in conjunction with direct mental health support to survivors, will help fuel the evolution of a campus culture that does not tolerate sexual violence and supports survivors," Love said.
It's On Us PA is a statewide campaign that invites everyone to play a role in ending sexual assault. The Wolf Administration began issuing grants in 2016 to post-secondary institutions across the state to assist in implementing strategies on campuses to help combat sexual assault.