more news
Variety of Summer High School Programs Offered at Point Park University
Tuesday, May 10, 2016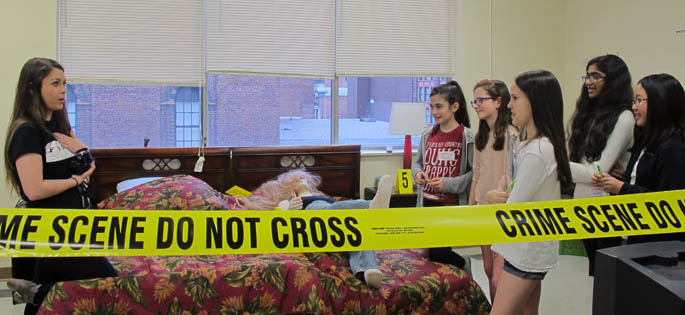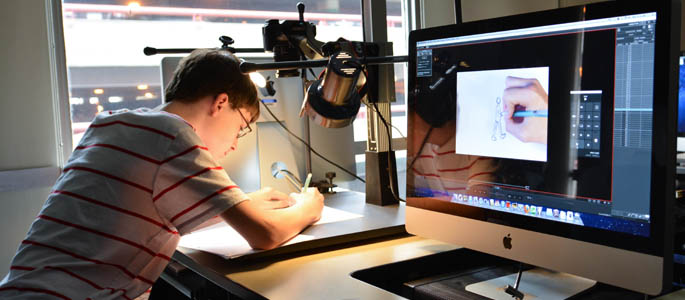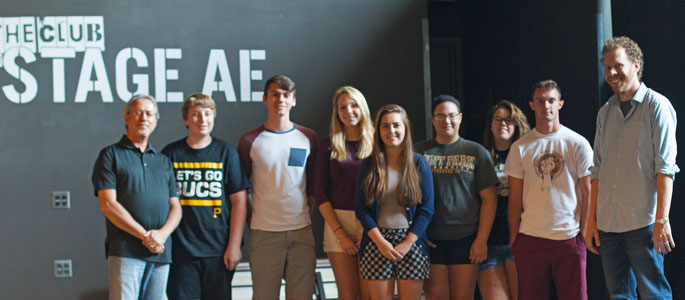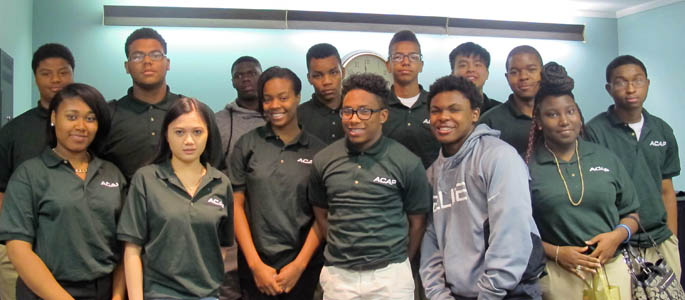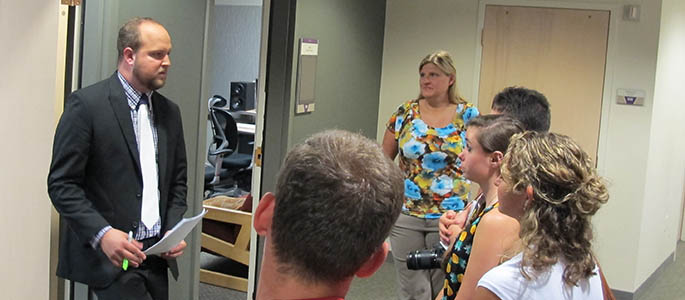 High school students are invited to visit Point Park University's campus in Downtown Pittsburgh to learn what it's like to study in one of our undergraduate majors. Explore specific information (fees and daily schedules) on each program below.
2D Animation and Visual Effects Workshop , July 18-22 - Learn the skills required to breathe life into the characters and stories that exist in your imagination by exploring the art of illustration, animation and the creation of worlds for the characters you imagine using Adobe Creative Suite.
3D Animation and Visual Effects Workshop , July 25-29 - Computer animation is everywhere. In this workshop, students will learn the fundamentals of 3D computer animation and modern visual effects, basic modeling skills to design virtual props, sets and characters, as well as animation techniques to create convincing lighting and textures.
Accounting Career Awareness Program (ACAP) , (

FILLED

) , June 26-July 1 - This one-week summer program introduces students to the accounting profession through an educational and interactive curriculum involving accounting, business, economics and finance professionals, University faculty and business, government and community mentors.
Camp Hollywood , July 11-21 - Learn to write, direct and edit your own short film. You'll also work on the crew of several of your classmates' movies, learn how to operate the Panasonic HVX-200 HD digital video camera and use Adobe Premiere CC editing software.
CSI Summer Camp , ( FILLED

),

July 12-15 - Investigate a mock crime scene from start to finish. This four-day camp features a mixture of lectures, labs and investigative work performed right on campus in Point Park's crime scene investigation house.
International Summer Dance , June 20-July 30 (three or six weeks) - Dance with nationally and internationally-recognized teaching artists while participating in this comprehensive program. The curriculum includes daily technique classes in ballet, jazz and modern, supplemented by pointe and variations, male technique, pas de deux, tap, music for dancers, Pilates and yoga (by audition only).
Screenwriting Camp , July 27-July 1 - Learn the elements of storytelling and find your voice as a writer. At the end of the course, you will have a completed short script, the tools to uncover the mysteries of storytelling and a collection of exercises to jump-start your creativity.
Sports, Arts and Entertainment Management Workshop , July 11-14 - This workshop consists of four days packed with info on what it's like to work in sports, event management, talent representation, venue design, marketing and more. Behind-the-scenes tours of Stage AE, the Pittsburgh Playhouse and the Benedum Center for the Performing Arts are included.
Summer Dance Workshop , July 18-29 - During this two-week program, students will participate in technique classes in ballet, jazz , modern, tap and pointe or strengthening (students who do not wish to take tap class can take pointe class five times a week). Classes are held Monday through Friday (no audition required).
Summer Multimedia Storytelling Workshop , June 20-24 - Get a taste of your career-to-be at one of our interactive multimedia workshops - learn about writing, video, audio, web, photography and social media. Students will meet journalists in their chosen specialty and get to tour Pittsburgh's best venues.
Learn more
Interested in learning more about Point Park? Take a virtual tour of campus or schedule a campus visit.
More About: Conservatory of Performing Arts, screenwriting camp, ACAP, forensic science, sports, arts and entertainment management, digital animation workshop, CSI house, international summer dance, high school programs, School of Communication, camp hollywood, traditional animation workshop, summer dance workshop, Downtown Pittsburgh, summer media workshops, accounting