more news
Women's Basketball Team Advances to National Championship
Wednesday, February 27, 2013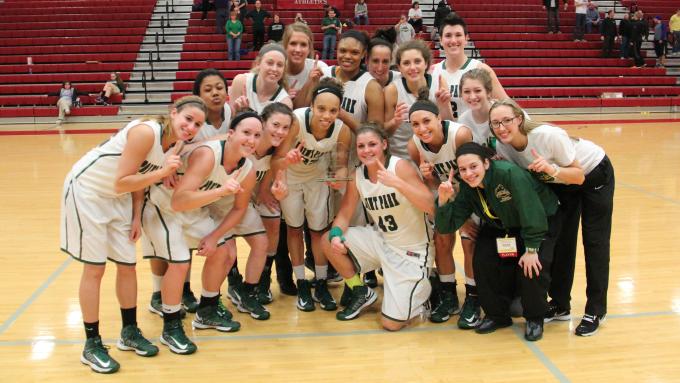 The Point Park University women's basketball team is going back to the NAIA Division II National Championship as the 2012-13 Kentucky Intercollegiate Athletic Conference champions.
The Pioneers, with a record of 25-6 overall and 11-4 in the KIAC, beat Asbury (Ky.) University, 67-58, in the KIAC Tournament Finals Feb. 26 to win the conference title and the automatic berth to the national tournament that goes with it.
Point Park will be among the 32 teams at the NAIA Division II National Championship March 6-12 in Sioux City, Iowa. It is the second year in a row that the Pioneers have made it to the national tournament after making it there for the first time last year at 23-7 overall.
To follow the Pioneers in the national tournament and for all information on Point Park women's basketball, visit the athletic Web site.
The NAIA will provide live, pay-per-view video broadcasts of all national tournament games. Visit the athletic Web site for links to coverage.