Lawrence Hall
On-campus Housing for First-Year and Upper-Level Students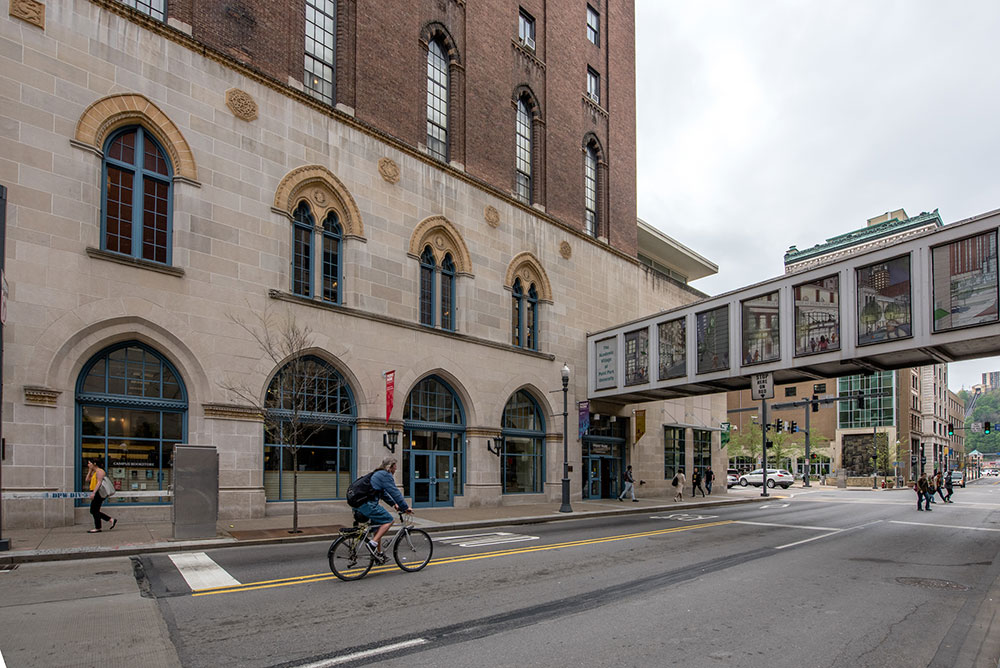 Lawrence Hall, originally built as the Keystone Athletic Club and later converted to the Sherwyn Hotel, houses approximately 450 students on the ninth through 20th floors. Each floor is coed. The building also houses our main dining hall on the third floor, the Point Café on the second floor, a commuter student lounge on the fourth floor and a student lounge on the second floor. Single, double and triple rooms are available.
How is my room outfitted?
Your room will have carpeting and a private bathroom. Each room has one ethernet connection per person in each room, all free as part of your housing contract. We also offer free, campus-wide WiFi access for all students.
Furniture includes (per person):
Twin bed
Desk
Chair
Dresser
Closet
Amenities
Ethernet
Carpeting
Private Bathrooms
Furniture
Free laundry facilities on 8th floor 
Cleaning: Common areas
Meal plan: Required
Security
Keycard for floor access
Key for room
Room sizes
Singles: Approximately 175 sq. feet
Doubles: Approximately 199 sq. feet
Triples: Approximately 302 sq. feet
You are welcome to bring things to make your space your own. Here's a list of some things you can bring, and some things you cannot bring.
Photo gallery: Lawrence Hall double room
Photos by Victoria A. Mikula, junior mass communication major
Meet Lawrence Hall resident Gabrielle Dixon

Video by Kelsey Sylvester and Damian Winterbottom, cinema and digital arts majors
What else is in Lawrence?
Lawrence Hall is also home to Pioneer Pantry, Point Closet Clothing Pantry, Culinart food services office, the bookstore, mailroom and ballroom.
University offices in Lawrence include University Counseling Center, Marketing and Communications, Community Classes, Conservatory of the Performing Arts, Humanities and Human Sciences.