more news
#PittsburghMe: Meet Carmella Cuomo, Dance Major
Student Profile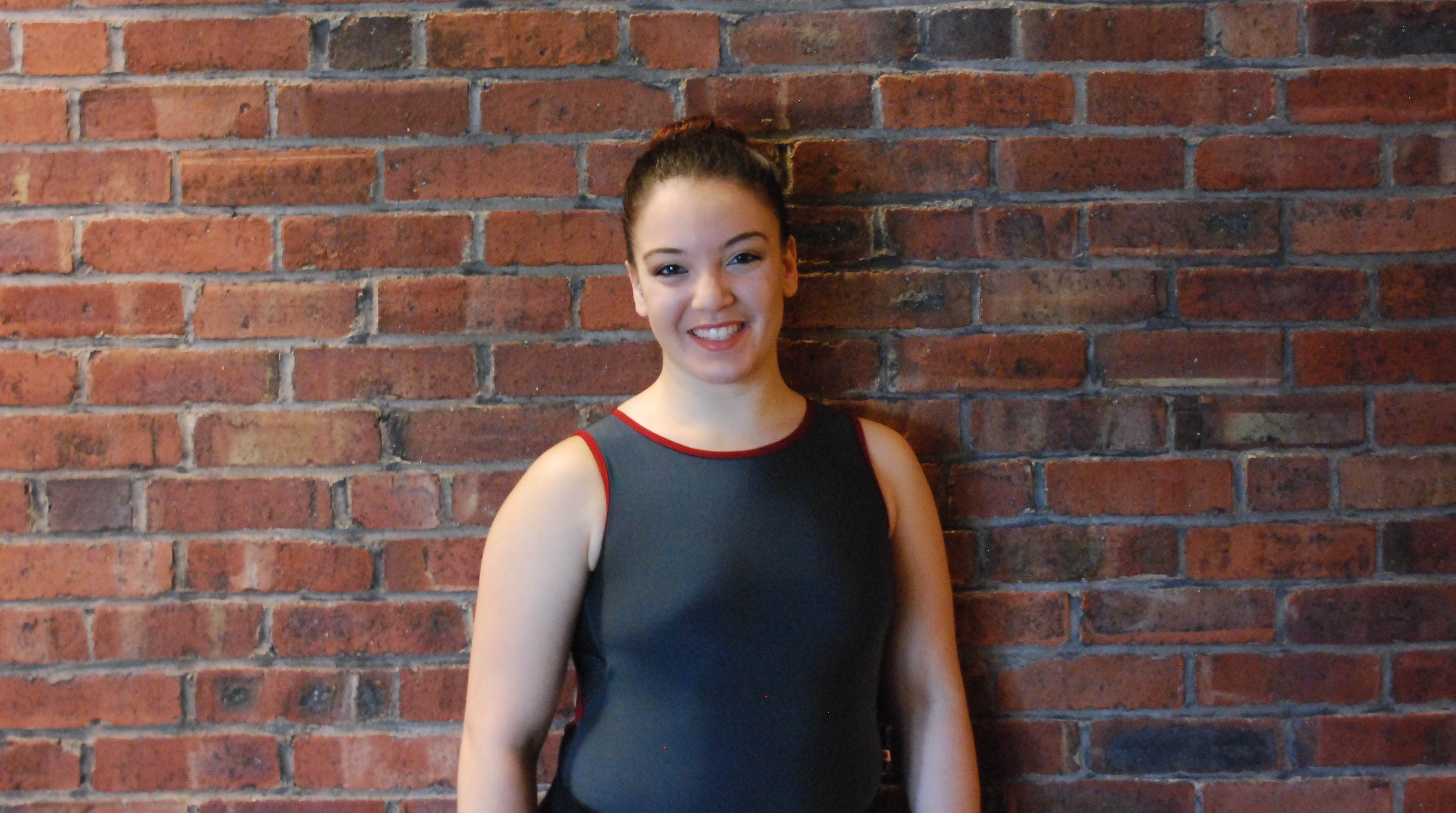 Meet Carmella Cuomo
Major

Dance (modern)

Minor

Psychology

Graduation

May 2018

Hometown

Fort Lauderdale, Fla.

High School

Monarch High School
"I really loved Point Park's location! Being in Downtown Pittsburgh puts you in the heart of the city and I wouldn't want to be anywhere else."
Carmella Cuomo
Why did you choose Point Park University?
I really loved Point Park's location! Being in Downtown Pittsburgh puts you in the heart of the city and I wouldn't want to be anywhere else. Our campus and student body are small, which makes us more of a community. We all know each other no matter what our major, and I have met so many wonderful people here! 
You're the special events coordinator for the
 

Campus Activities Board. Why did you join CAB?

I decided to join CAB because it was an opportunity to step outside my comfort zone and get fully involved on campus. I knew I loved planning events, so when I learned about this opportunity I had to run with it. CAB has allowed me to build my leadership skills and meet so many new people. 

Being the special events coordinator really allows my committee and I to be creative. We're able to put on unique events for students that don't necessarily happen every year. I like to call it the "wild card" committee because we are able to cater to our student body each year with something new and exciting. 
How do you manage your time balancing dance, class, club positions and jobs?
I currently hold three jobs, two club positions, and I'm a full-time student. In addition to being the special events coordinator for CAB, I'm secretary of the dance club and I manage their social media accounts. I also work in the Office of Admission on campus giving tours and helping out as an office assistant. During baseball season, I work at PNC Park with their retail company. I'm also employed as a host at Bakersfield restaurant Downtown.
Balancing all that I do can be tough at times, but overall, I've learned many new skills and have found I am capable of handling much more than I thought. Learning time-management skills while I am still in school will definitely help me in the future. It may feel like a lot at times, but remembering to take care of myself and taking days off is equally as important. A mental health day is always a good idea!
What is the most rewarding aspect of being a dancer?
The most rewarding part about being a dancer is the feeling you get after you know you did your personal best at something. That is when I feel the most alive. Being able to move my body in ways that others may have never experienced is pretty incredible. 
What's the biggest difference between Pittsburgh and your hometown?
The weather! The one thing I do miss from home is having the sunshine all the time and a beach close by. Weekend drives to the beach with the windows down and music blasting is something I have always loved. 
What advice do you have for incoming students?
Always remember to follow your heart and make life what you want. Anything and everything is possible if you put your mind to it! 
Read more #PittsburghMe profiles
---
 Text and photo by Sydney Patton, junior sports, arts, and entertainment management major