more news
#PittsburghMe: Meet Haley Beahr, Animation and Visual Effects Major
Student Profile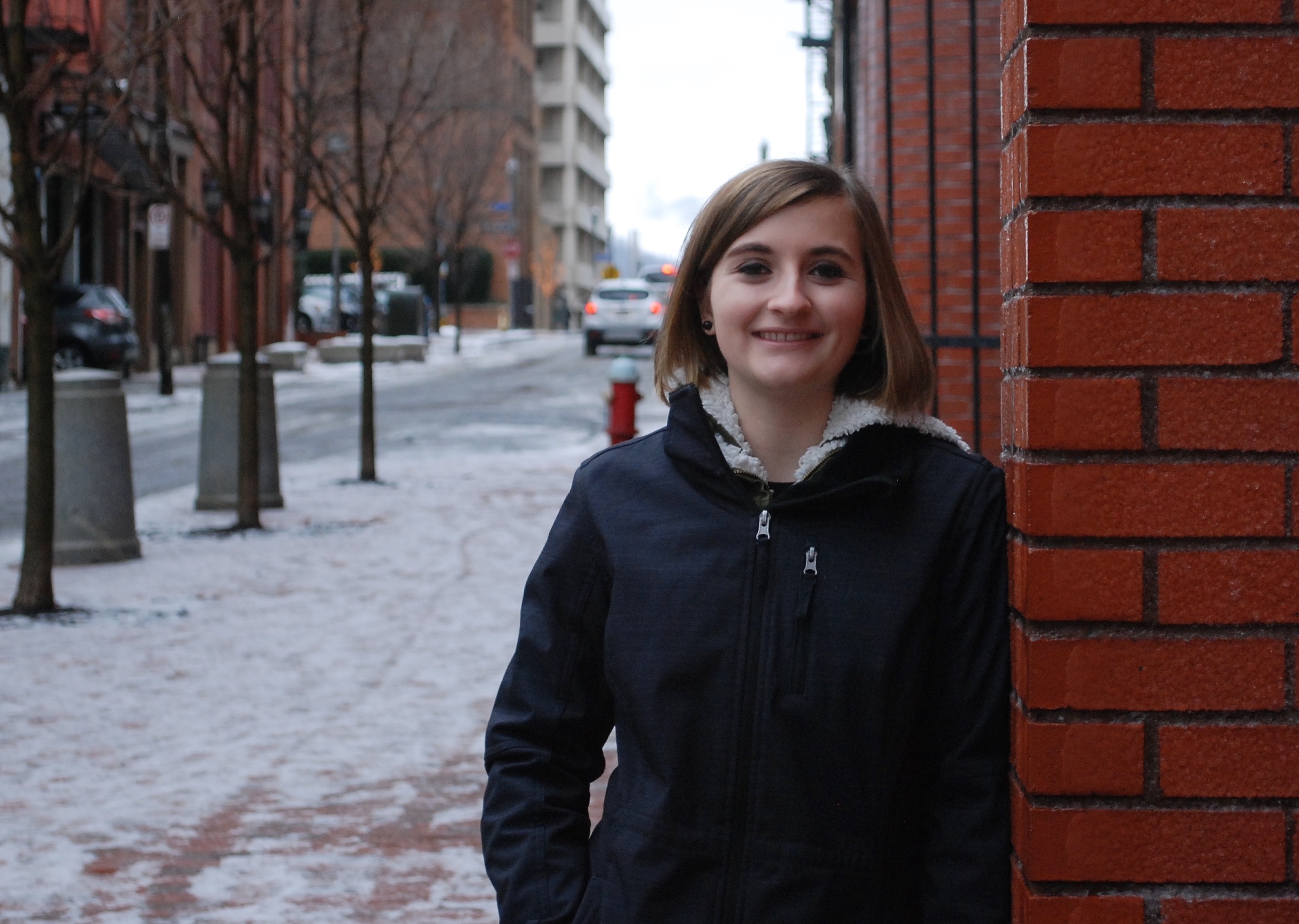 Meet Haley Beahr
Major

Animation

Graduation

May 2021

Scholarships

Local scholarships from my high school, artistic and academic scholarships from Point Park

Hometown

Rockwood, Pa.

High School

Rockwood Area High School

Dream Job

 A character animator or a concept artist for a company like Disney, or a video game designer. I'm easy to please as long as I get to create.
"There are so many things to see and do in Pittsburgh; it's hard to get bored. Before you know it, you've adjusted to college life."
Haley Beahr
Why did you choose Point Park University?
I chose Point Park because they were one of the only schools that offered the major I wanted. The location of the campus is perfect too, because it's within walking distance of the best things in Pittsburgh — sporting events, restaurants, and theater shows, just to name a few. Point Park offered me a lot of financial aid, which was another important deciding factor for me. The campus is also close to home.
How are you involved on campus?
I am on the Campus Activities Board graphic design team. CAB was the very first organization I joined, and I get to do work that supports what I'm learning in my major. I get to have a lot of fun and be creative with every project. I attend a good bit of the events hosted by CAB, which is a good way to get out there as a freshman. I also go to events hosted by other clubs, including the Body Christian Fellowship and the All Things Horror Club. 
What's your favorite activity to do with your friends in the city?
It may be a lame answer, but I love walking. Walking to Market Square for coffee, walking across the river for milkshakes, walking over to the Byham Theater for a show; I love it. The winter months make it harder to enjoy walking of course, but when it's warm out, I love the journey! 
As a first-year student, how have you adjusted to the college environment?
Because of their flexibility and location, Point Park has made adjusting to a new environment very easy. I could go home every weekend if I wanted to, but it's so easy to stay on campus because of all the activities. There are so many things to see and do in Pittsburgh; it's hard to get bored. Before you know it, you've adjusted to college life. 
Where can we find you hanging out on campus?
When I'm not in my room, I'm probably in West Penn or wandering around the city with a few friends. I'm honestly that person that you run into all the time around Downtown, but you never see anywhere else. 
What advice do you have for incoming students?
Do not be afraid. The first semester can be intimidating, but you'll eventually fall into a routine. If it feels like your first semester is going slow, that's because it is, and that's totally okay. You can join some clubs, but don't forget to pace yourself in the first semester. It's easy to become overwhelmed when you've never experienced anything like college before. Just take it easy, and go with the flow. You'll be just fine! 
Read more #PittsburghMe profiles
---
 Text and photo by Sydney Patton, junior sports, arts and entertainment management major
More About: Conservatory of Performing Arts, Campus Activities Board, cinema arts, animation and visual effects, Rockwood Area High School, Downtown Pittsburgh, animation