more news
#PittsburghMe: Meet Logan Garvey, Business Management Major
Student Profile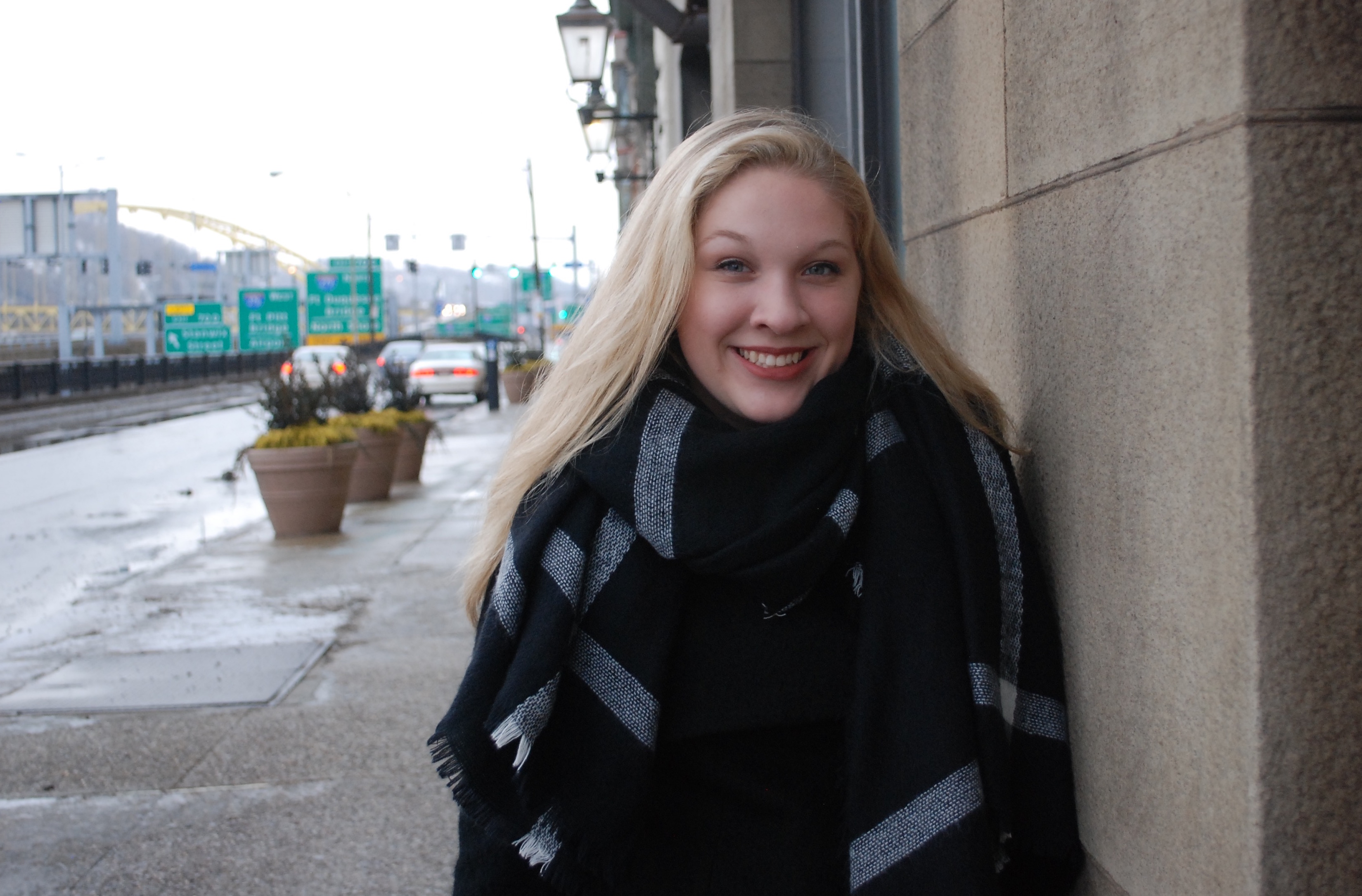 Meet Logan Garvey
Major

Business Management

Graduation

May 2021

Scholarships

Presidential

Hometown

York, Pa.

High School

Susquehannock High School

Dream Job

Working for the United Nations
"I chose Point Park because of the endless opportunities that the University and Downtown Pittsburgh provides for its students! So many activities and restaurants are within walking distance of the school, and I was eager to experience city life for the first time."
Logan Garvey
Why did you choose Point Park University?
I chose Point Park because of the endless opportunities that the University and Downtown Pittsburgh provide for its students! So many activities and restaurants are within walking distance of the school, and I was eager to experience city life for the first time.
I am involved with Strong Women Strong Girls, Phi Beta Lambda, and I am the general freshman representative for the executive board of the Honors Program. Working with these organizations has allowed me to pursue my passion of giving back, and I love being able to give back to so many students on campus. Getting involved has been one of the best decisions I've made since coming to Point Park!
You mention that giving back is one of your passions. How have you given back to the Pittsburgh community?
Volunteering has always been one of my passions, so I quickly got involved with a lot of different organizations that give back to Pittsburgh. I am volunteering at ALIVE Pittsburgh and I mentor young girls in the city through my involvement with Strong Women, Strong Girls. I plan on getting involved more with local charities and organizations Downtown, like the Red Doors Program and Winter Warming Station. It is an honor to be able to give back to both the Point Park and Pittsburgh community.
Where can we find you hanging out on campus?
I spend a lot of time in the lower level of the library that recently was remodeled, and in the Lawrence Hall second floor lounge that's modeled after the hotel that was here before Point Park! They are great places to study and hang out with your friends.
As a coffee connoisseur, what is your favorite cafe in the city?
I am absolutely in love with Rock 'n' Joes Coffee Bar! It's not a far walk from campus and the latte art created by the workers is definitely Instagram-worthy. Besides that, the wide variety of drinks and calm atmosphere make it a great place to go off-campus to do your homework. Rock 'n' Joes is definitely unlike any other coffee shop.
What advice do you have for incoming students?
Take advantage of all the opportunities given to you in college! I've met so many amazing people and had great experiences provided by the University, such as a leadership conference in New Orleans that I attended with Phi Beta Lambda. Come in with an open mind, and give yourself time to adjust to your new lifestyle during your first semester.
Read more #PittsburghMe profiles
---
 Text and photo by Sydney Patton, junior sports, arts and entertainment management major
More About: Rowland School of Business, business management, Downtown Pittsburgh, scholarships, Strong Women Strong Girls, Honors Program