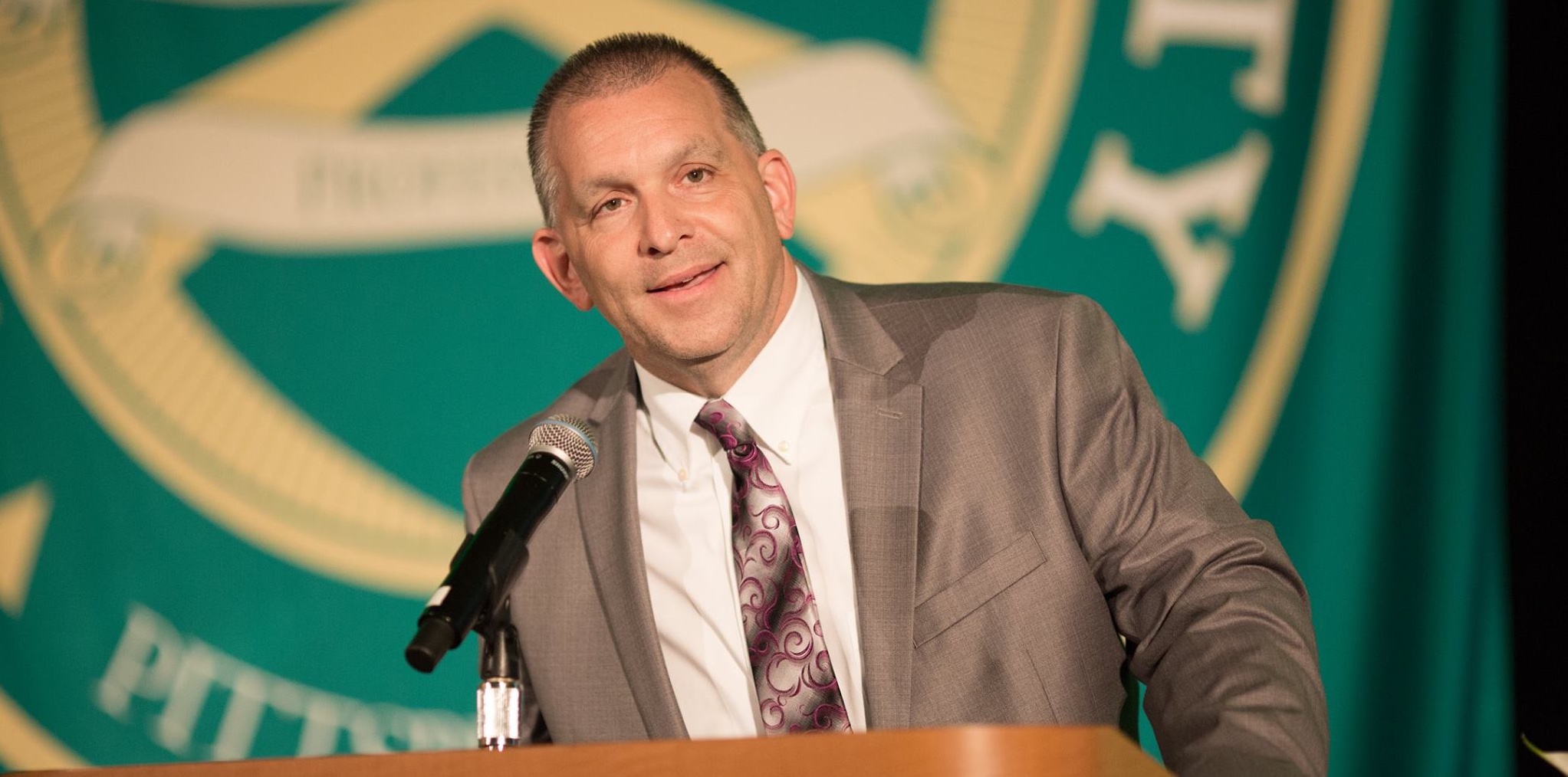 A Message from President Hennigan
We are proud to recognize the following winners of the 2021 Outstanding Student Awards. Please click here to see the descriptions of the awards.
Alumni Association Awards
Alumni's Distinguished Student Awards


Brittany Arp - Undergraduate Winner
Rachel Hienz - Master's Winner
Carrie Potter-Murray - Doctoral Winner

All Undergraduate Nominees: Zoey Angelucci, Brittany Arp, Alexandra Barr, Michelle Burns, Anjinee Carlisle, Serena Daywalt, Zoe Esperseth, Allison Hritz, Jordyn Hronec, Katie LaBelle, Nicole Lakovic, Christy Martin, Kelly Saal, Brooke Schwartz, Lloyd Louis Van Wees

All Master's Nominees: Prim Green, Rachel Hienz, Courtney List, Aislin Shannon, Mattie Winowitch
All Doctoral Nominees: Andy Conte, Andrew McIntyre, Carrie Potter-Murray
Co-Curricular Awards
Winner
Andrew (Cole) D'Alicandro

Throughout his Point Park career, Cole has served as a role model and source of support to his peers in more ways than anyone can count.  He especially poured his energy and passion into leadership roles at WPPJ, as a Pioneer Ambassador and Pioneer Ambassador Coordinator, and on the Student Government Association.  In all of these roles, Cole has dedicated himself to improving the organizations that he is a part of and to creating positive change at the university.  He has a personality and style that makes everyone comfortable and like their voices matter, and he's certainly impacted more of his fellow students than he realizes.
Finalists
Shannon Karoly
Nicole Lakovic
Kasey Newman
Mya Pici
All Nominees: Shelby Armetta, Sophie Burkholder, Alyssa Campbell, Emma Christley, Cole D'Alicandro, Stacey Federoff, Prim Green, Aryana Hempfield, Shannon Karoly, Nicole Lakovic, Logan LaMaster, Dennis McDermott, Chad Mercer, Kasey Newman, Shea O'Neill, Mya Pici, Shyanne Roberts, Lena Werner, Cam Wilson
Winner
Jake Dabkowski

Jake has been dedicated to providing quality, truthful and informative content across our campus media services. As the News Director at WPPJ, Jake works hard to make sure the entire campus stays informed. He is a great representation of a student leader as he is a good influence, well-informed and very active in making Point Park a meaningful place to live, study and work.
Finalists
Nanina Grund
Eleanor Nicholas
Madysen Piper
Kendra Summers
All Nominees: Alexis Bonifate, Jake Dabkowski, Nanina Grund, Riley Lang, Eleanor Nicholas, Kelly Parr, Madysen Piper, Matt Ross, Drew Simko, Kendra Summers
Winner
Catherine Hohman

Catherine has been a phenomenal member of SAEM Club. She came up with the idea of having a virtual music festival to raise money for COVID relief in the music industry which became SAEM Club's Point-Chella. She has had string attendance at meetings and events and has actively asked questions and assisted when possible. Catherine exemplifies what it means to be an active member of SAEM Club and has done an incredible job this year.
Finalists
Samantha Hindman
Anna Skeels
Emily Vath
Winner
Nick Tommarello

Nick has worked for the CMI's All Abilities Media program over the past four years, providing communication tools and education to people with all manners of disability and giving them the opportunity to tell their own stories in journalistic ways. Nick has invested himself in understanding what it's like to have a disability, and he treats other people with respect and attention to their needs.
Finalists
Shelby Armetta
Bri Fallahee
Allison Hritz
Zach Washington
All Nominees: Shelby Armetta, Bri Fallahee, Allison Hritz, Nick Tommarello, Pablo Uribasterra, Zach Washington
Winner
Taylor Spirito

Taylor has appeared on camera, written stories and managed all the behind-the-scenes duties of U-View while also being a full-time student and while working and interning. While she has many plates spinning all at once, her work with U-View has never faltered. She is kind, collaborative and helpful to all those around her, especially those who are new to the organization; some of whom she has taken under her wing to mentor.
Finalists
Mya Burns
Dana DeSantis
Stacey Federoff
Megan Fitzsimmons
All Nominees: Mya Burns, Dana DeSantis, Stacey Federoff, Meghan Fitzsimmons, Prim Green, Kasey Newman, Shea O'Neill, Kensley Semple, Taylor Spirito, Cam Wilson, Lena Werner
Winner
Alexis Bonifate

As an on-air radio host at WPPJ, Alexis' ability to provide dynamic and creative radio programming and commitment to the organization is important as someone not currently serving on the executive board. She serves as a positive example of a student organization member who supports WPPJ despite not being in a leadership role.
Finalists
Cassie Eccleston
Catherine Hohman
Reagan Kunesh
Cameron Meier
Winner
SAEM Club

The SAEM Club has displayed great leadership this challenging year in providing Point Park students excellent events to enrich their studies and career prep. SAEM had many online concerts, industry professional speakers and even a magic show for the campus that was done completely online. The Club has proven that they are SAEM strong and have done a great job as an organization this difficult year.
Finalists
The Globe
Honors Student Organization
Strong Women, Strong Girls
Student Government Association
All Nominees: Future Educators of America; The Globe; Honors Student Organization; PRSSA; Sports, Arts, and Entertainment Management Club; Strong Women, Strong Girls; Student Government Association; WPPJ
Winner
Graduate Student Organization

For the first time in four years – since 2015 when the GSA last went dormant – graduate students had a place to create their own community at Point Park. Even despite the effects of a global pandemic, the GSA was able to continue to further the group's mission: "to create more networking opportunities between graduate students, alumni and local professionals; to promote an ambiance of integration between all graduate schools within Point Park University; and foster cross-cultural understanding." This is the kind of organization that creates lasting connections - both among the participants and between the participants and the University.
Finalists
Project Outreach
Point Park eSports Club
Winner
WPPJ's Rock-a-Thon

The annual Rock-a-thon puts on a 67-hour straight broadcast of multiple radio shows and podcasts and consistently encourages the public to donate by buying merchandise or participating in games. This year the contributions of the generous donors and time of the executive board led to raising $4,000 for The Early Learning Institute (breaking a 13-year-old record) and recruiting some of the coolest sponsors, including Gabby Barrett, Hard Rock Cafe and The Clarks. Planning a 67-hour long event is hard, but they were able to pull it off, while keeping all of our students and DJs safe.
Finalists
CAB's Do or Dye
PRSSA's Welcome to the Neighborhood
SAEM Club's Lee Terbosic Virtual Magic Show
SWSG's Virtual Field Trip
All Nominees: CAB – Do or Die, CAB – Willy Wonka's Candy Craze, PRSSA – Welcome to the Neighborhood, SAEM Club – Lee Terbosic Virtual Magic Show, SWSG – Virtual Field Trip, WPPJ – Rock-A-Thon
Winner
Nicole Lakovic

Despite difficulties of the pandemic, Nicole put in a great deal of work over the summer to ensure that Point Park students would continue to have cocurricular programming for the upcoming year. She helped create policy and safety standards for student events, trained her team to ensure they were ready to serve student programming needs during the pandemic, and kept morale high among the other student executive members of the Campus Activities Board. She was instrumental to keeping this organization functioning and relevant to Point Park's students this year.
Finalists
Shelby Armetta
Jesse Dillon
Emily Rockwell
Caroline Travers
All Nominees: Shelby Armetta, Jesse Dillon, Nicole Lakovic, Logan LaMaster, Chad Mercer, Emily Rockwell, Caroline Travers
Winner
Kasey Newman

Kasey Newman is the foundation of our organization. She completely reformed the funding rules to be more accessible for clubs during the pandemic crises, managed one of the finest committees in the organization and organized the entire Diversity and Inclusion and awareness campaign for the Spring Semester. Kasey's flexibility, kindness and leadership ability in this position shines through and make her contributions to SGA necessary.
Finalists
Sophie Burkholder
Nanina Grund
Bryce Hayzlett
Dennis McDermott
All Nominees: Sophie Burkholder, Kari Dettore, Nanina Grund, Bryce Hayzlett, Dennis McDermott, Kasey Newman, Shivansh Waleacha
Winner
Shannon Karoly
Finalists
Cole D'Alicandro
Grace Tyler Frank-Rempel
Logan LaMaster
Cortnie Phillips
Winner
Matthew Ross

Matt truly cares about the students here and wants to help make their orientation experience one of the best experiences they have on campus. He brought an amazing energy to our training and interacted in a positive way with all his peers. Seeing him grow into his role as a Pioneer Ambassador Coordinator shows just how capable he is of making a great impact on this campus and its students.
Finalists
Francesca Bracey
Madison Corcoran
Nanina Grund
Vittoria Wills
All Nominees: Francesca Bracey, Madison Corcoran, Nanina Grund, Michael Horan, Sarah Juba, Celeste McCray, Cortnie Phillips, Matt Ross, Drew Simko, Vittoria Wills
Winners
Alexis Bonifate

Alexis has made connections with her residents from day one. She has made herself available to her residents and has gone above her duties to ensure they can call on her for anything they need. Alexis has demonstrated her passion for helping her residents and has provided a positive experience through various programs and communications.
Nia Goodman

Nia's determination and leadership follows her throughout all of her classes and extra-curriculars. She is a force to be reckoned with. She approaches every task with equal energy and enthusiasm. Nia is truly an OUTSTANDING STUDENT.
Katt Kersting
Katt tries her absolute hardest and does everything she can to better help her floors. She cares about the people on her floor, and she puts a lot of effort into her events, while taking time to listen to feedback. Overall, she's a great RE.
All Nominees: Alexis Bonifate, Lily Fields, Nia Goodman, Katt Kersting, Madison Mitchell, Michael Moran, Lena Werner
Athletics Awards
Winner
Maddie Horn, Sr., Softball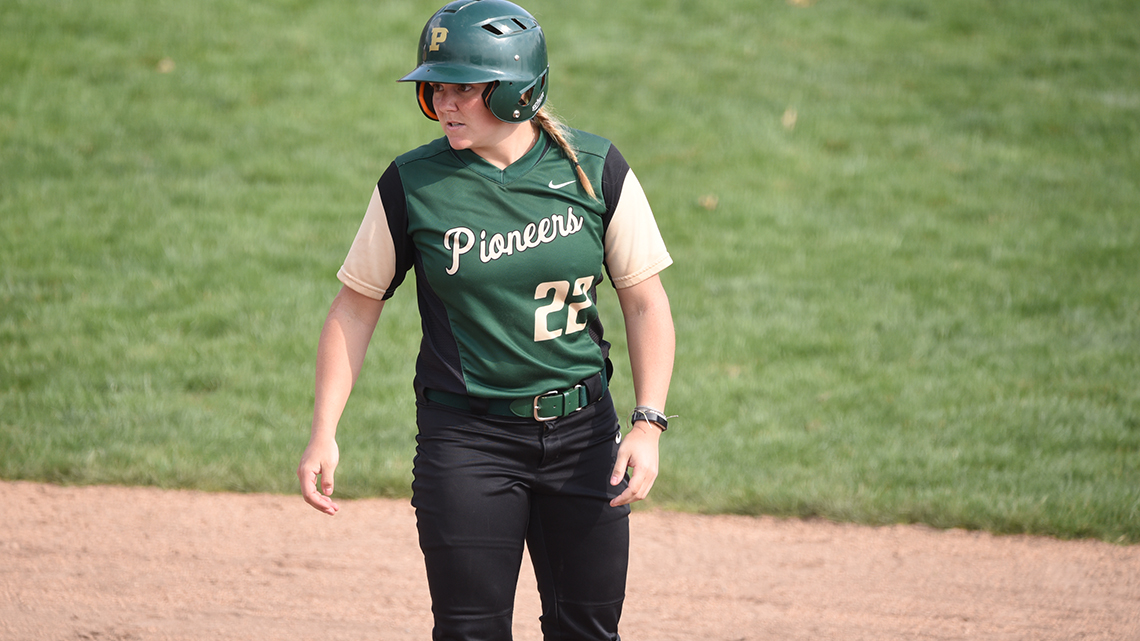 Maddie Horn has been a standout player for Point Park softball the last four years. She is a four-year starter and team captain. Maddie is an outstanding player as an all-conference center fielder and also a top hitter on the team. She is also the consummate team leader and teammate providing an example to the entire team. She has a 3.98 GPA majoring in biology and pre-med. She has already been accepted in the medical school through the LECOM program. She has coordinated Red Cross Blood Drives on campus, has been involved in the pre-med club and is a member of the Student-Athlete Advisory Council. In the summers, she has worked as an EMT, gone on mission trips and been a youth leader for younger athletes in her hometown.
The Anna Shields Outstanding Female Student Athlete Award is given annually to one female student-athlete who is a junior or senior and embodies the values, spirit and tradition of the being a model student-athlete. Deserving candidates are outstanding representatives of the school and department in the classroom, in the community and in the sport they play. The award is named for Point Park alumnus Anna Shields, who won 10 NAIA National Championship as a member of the Pioneers track and cross country teams from 2016-19.
Finalists
Michelle Burns, Women's Basketball
Alyssa Boyd, Women's Cross Country and Track & Field
Bailey Boyd, Women's Soccer
Maddie Horn, Softball
Nicole Kapalko, Competitive Cheer & Dance
Jazlyn Rozier, Volleyball
Winner
Nicholas Beardsley, Sr., Baseball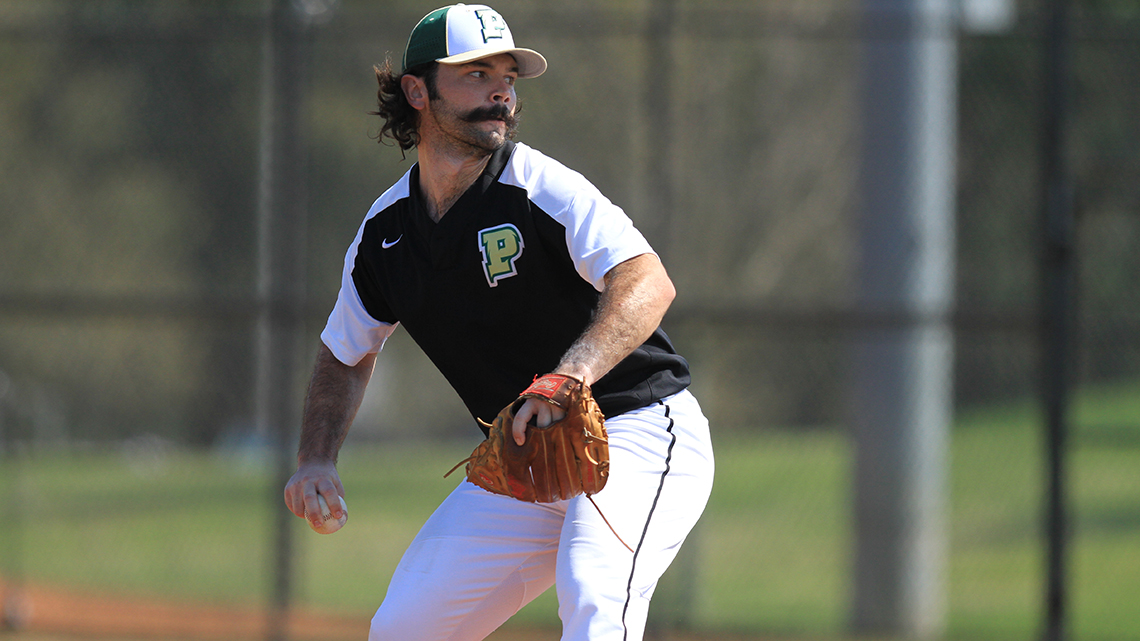 Nicholas Beardsley has been a member of the baseball team for five years. He is a three-year team captain and a two-time all-conference player going into this his senior year. He is a member of the Chi Alpha Sigma National College Athlete Honor Society Point Park Rho Chapter for those with a 3.25+ GPA. He is a team leader of high character who also excels on the field as a pitcher. He is among the all-time leaders in career wins in Point Park history, and he recently broke the school record for career strikeouts. He is currently pursuing a master's degree after coming back from an injury that kept him out in 2019.
The Don Kelly Outstanding Male Student-Athlete Award is given annually to one male student-athlete who is a junior or senior and embodies the values, spirit and tradition of the being a model student-athlete. Deserving candidates are outstanding representatives of the school and department in the classroom, in the community and in the sport they play. The award is named for Point Park alumnus Don Kelly, who played baseball for the Pioneers before going on to a career in Major League Baseball.
Finalists
Dylan Allen – Men's Cross Country and Track & Field
Nicholas Beardsley -- Baseball
Mitchell Roell – Men's Soccer
Communication Awards
Honors Recognition
Brittany Arp
Barbara Badcock 
Mya Burns
Serena Daywalt (December Graduate)
Camryn Drabenstadt
Logan Garvey  (December Graduate)
Madisyn Hale
Allison Hritz
Kaitlyn LaBelle  (December Graduate)
Christy Martin
Edisa Music
Meridyth Rosato
Vanessa Vivas
Kelsey Wagner

Once again, we would like to congratulate all winners and inductees for the 2021 Outstanding Student Awards!