Professor, Electrical Engineering
Coordinator, Electrical Engineering Technology Program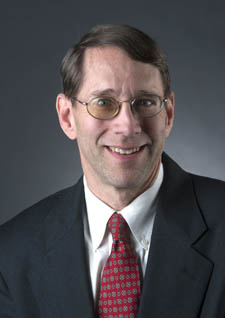 Contact information
Education
Bachelor of Science, Electrical Engineering, Virginia Polytechnic Institute and State University
Master of Science, Electrical Engineering, Virginia Polytechnic Institute and State University
Doctor of Philosophy, Electrical Engineering, Virginia Polytechnic Institute and State University
Courses Taught
Direct Current Circuits
Alternating Current Circuits
Digital Electronics I
Microprocessors I
C Programming for Science and Technology
Technical Writing
Background
Professor Donald Keller, Ph.D., has been teaching at Point Park for more than 12 years. Prior to Point Park, he was a computer engineer in the Department of Food Science and Technology at Virginia Polytechnic Institute and State University and an electrical engineer for Olver, Inc., both in Blacksburg, Va. Keller also served as a visiting assistant professor, instructor and teaching assistant in the Department of Electrical Engineering at Virginia Polytechnic Institute and State University.
Professional certifications
Professional Engineer (Virginia)
Class A Building and Electrical Contractor (Virginia)
Master Electrician (Virginia)
Selected Publications and Presentations
"Engineering science and engineering technology education for the modern workplace," (with Mark Farrell, Ph.D.), Pittsburgh Engineer, Spring 2007.
"Who really invented television?" Engineers' Society of Western Pennsylvania, Pittsburgh, Pa., March 2005.
"An Evaluation of the Hands-Free Capability of Audiovox Family Radio Service Transceivers", consulting report to Malkoff, Doyle & Finberg, P.C., Pittsburgh, Pa. June 2002.
"Periodic functions and the discrete Fourier transform: a time-domain view," IEEE Transactions on Education, Feb. 1991.
"Frequency-Domain Analysis of Memoryless Nonlinearities Having Large-Signal, Almost Periodic Excitations," Ph.D. dissertation, May 1988.
"Calibration of Hewlett-Packard Network Analyzers: A Precision Viewpoint," (with William A. Davis), final contract report to NASA-Langley Research Center, Nov. 1987.
Research Interests
Network analyzer calibration
Digital music
Application of technology to education
Professional memberships
Institute of Electrical and Electronics Engineers
IEEE Society on the Social Implications of Technology
Engineers' Society of Western Pennsylvania
American Society for Engineering Education
Selected Awards and Honors
Member of Tau Beta Pi honor society
Member of Eta Kappa Nu honor society
Professional Services
Member of the advisory board, Engineering Technology at the Community College of Allegheny County, Pittsburgh, Pa., 2004-2007
Engineering consultant, St. John the Evangelist Roman Catholic Church during the reconstruction of their steeple and belfry, Fenelton, Pa., 2001-2004