DEGREE REQUIREMENTS | COURSE DESCRIPTIONS | FACULTY | SCHEDULE OF COURSES

Learn how this concentration helped Neha Goel transition to a career as a business analyst for UPMC Health Plan.
Concentrate in Health Systems Management and Expand Your Career Opportunities
Faculty Profile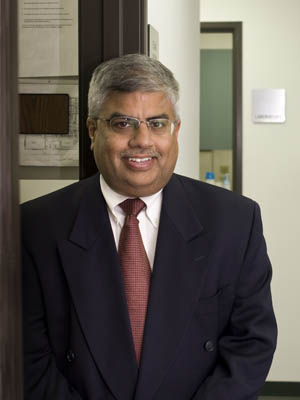 "Archish Maharaja, Ed.D., educates professionals and patients in health care management." Read the story and check out Maharaja's bio page.
---
Related Links
Due to the rapidly aging population and overall expansion of health care in the United States, there is a growing demand for highly-trained professionals to manage health care centers and services. Pittsburgh, which has one of the highest populations of seniors in the country, is well known for its health care systems and ground-breaking medical discoveries. 
Point Park University's health systems management concentration in the M.B.A. program, located in Downtown Pittsburgh, equips current health care professionals — and those seeking a new career in the health care field — with the tools and skills needed to successfully plan, direct and coordinate medical and health services.
Concentration Course Work
This concentration integrates theoretical learning, scholarly research and case analysis in national and global health care policies and practices.
Courses are taught by faculty members with a diverse range of professional experience in the health care management field.  
Health systems management concentration courses include:
Financial Management of Health Care
Health Care Policy Analysis
Health Economics
Health Systems Management and Administration or Special Topics in the Health Field
For a comprehensive list of M.B.A. program requirements, see the degree requirements and course descriptions.