Tuition Discount Programs
Pursue a bachelor's or master's degree at Point Park University

Not yet a tuition partner? Let's talk!

We welcome inquiries from companies, organizations or their employees about tuition partnership programs.
To learn more, contact Lynn Ribar, director of graduate admission, at 412-392-3808 or lribar@pointpark.edu.
---
Point Park University is pleased to offer tuition discounts to select companies and organizations that have established agreements with the University as a benefit to their employees or members. The level of the discount varies according to the agreement in place.
We offer more than 100 undergraduate and master's degree programs on our campus in Downtown Pittsburgh. We have part-time options, as well as many courses available online.*
Note: Tuition discounts offered through the programs  below cannot be combined with any other discount or scholarship offered by Point Park University. In addition, fully online degree programs offered through Point Park University Online,

as well as doctoral programs,

are not eligible for tuition discounts.
Check the listing below for details for each participating company or organization.
Allegheny County Employees
20 percent tuition discount
Undergraduate (part time) and master's degree programs
BNY Mellon
20 percent tuition discount
Undergraduate (part time) and master's degree programs
City of Pittsburgh Employees
20 percent tuition discount
Undergraduate (part time) and master's degree programs
Education Paraprofessionals
34 percent tuition discount
Open to education paraprofessionals earning their undergraduate education degree on a part-time basis; applicants must provide an employer letter verifying position as a paraprofessional
Applicants may also be eligible for PA Keys Rising Star Tuition Assistance Program
Emergency Medical Services Personnel
Open to employees or affiliated volunteers with a Pennsylvania Department of Health licensed emergency medical service, recognized Quick Response Service or VRSC rescue service in Allegheny County
20 percent tuition discount
Undergraduate (part time) and master's degree programs

ERT
20 percent tuition discount
Undergraduate (part time) and master's degree programs
Giant Eagle
20 percent tuition discount
Undergraduate (part time) and master's degree programs
Goodwill of Southwestern Pennsylvania
20 percent tuition discount
Undergraduate (part time) and master's degree programs

Green Building Alliance
5 percent tuition discount for Champion level members
Undergraduate (part time) and master's degree programs
Lake Michigan Credit Union Members and Employees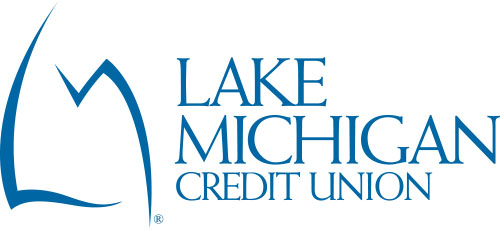 25% tuition discount on select online programs for LMCU members and their dependent children
25% tuition discount on select online programs for LMCU employees, spouses and dependent children
Applies to select online programs
Law Enforcement Professionals
20 percent discount offered to all current full or part-time employees of a municipal, county or state police department or public safety department/bureau
Applies to on-campus programs
Law enforcement professionals must prove eligibility by submitting a signed letter on official letterhead
Monongahela Valley Hospital
20 percent discount offered to all current and future full or part-time employees of Mon Valley Hospital
Applies to on-campus undergraduate (part time) and master's degree programs
Pittsburgh Downtown Partnership
Undergraduate (part time) and master's degree programs
Tuition discount is based on employer's PDP membership level:

Renaissance Leader: 15 percent
Downtown Visionary: 10 percent
Downtown Champion: 5 percent
Patron: 5 percent
Pittsburgh Human Resources Association

Open to professional members of the PHRA for at least one year prior to enrollment
20 percent tuition discount
Undergraduate (part time) and master's degree programs
Pittsburgh Promise
30 percent tuition discount
Open to any Pittsburgh Promise alumni pursuing a master's level degree
PNC Financial Services Group
20 percent tuition discount
Undergraduate (part time) and master's degree programs
Point Park Undergraduate and Graduate Alumni
25 percent tuition discount
for Point Park undergraduate and graduate alumni pursuing a master's-level degree