Choreography Collective
Immerse yourself in an 8-day intensive designed to further explore and discover the depths of your authentic artistic voice.

Two Sessions Available | Resident & Commuter Options

Emerging choreographers are invited to create in a stimulating, supportive, and rewarding environment of dance-making. Daily sessions include movement studies, educational explorations, and studio lab time. 
Choose one from two tracks: Creator or Collaborator
Those on the Creator Track (ages 18+) will develop and choreograph a new or existing work. Those on the Collaborator Track (ages 15+) will be the dancing artists for two different Creators. 
The collections of creative flow will culminate in a showcase presentation.
Each session is limited to 40 students. 
Students can attend an individual session (option A or B) or both sessions back-to-back (2-weeks total). 
(A): Sunday, July 10-17, 2022
(B): Sunday, July 17-24, 2022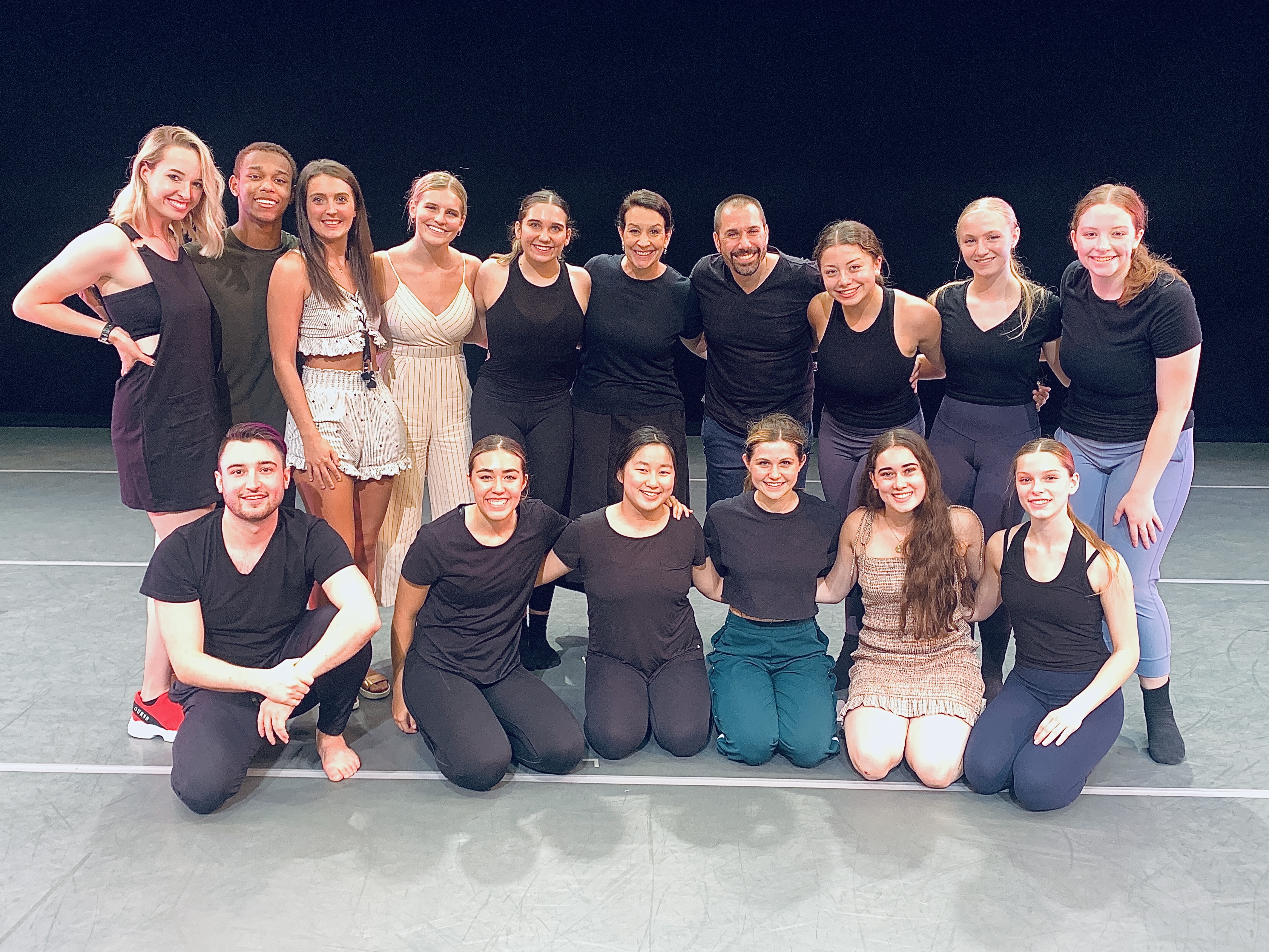 Congrats to the students who joined us in 2021 for our inaugural year. 

Students must be accepted into the program before they can register except for current PPU students.
All students are required to be fully vaccinated (meaning a person has received their primary series of COVID-19 vaccines) in order to participate in our program.

Qualified students have the option to choose between one of two artistic tracks.
Please see the next blue accordion for application requirements for each track.

Creator Track:
For ages 18 and up.
Participate as a Choreographer and gain the opportunity to evolve a new or developing work.
Students are required to submit an application and be accepted before participating in this track.

Collaborator Track:
For ages 15 and up with intermediate to advanced levels of dance training.
Participate as a dancer. Opportunity to experience the creative process of learning a new/developing dance work.
Students are required to submit an application and be accepted before participating in this track.

Point Park Students:
Currently enrolled Point Park students are encouraged to attend this program as a FOR credit or NON-credit student. No application is required for either student.

FOR credit students should reach out to Amy Kier, akier@pointpark.edu to learn additional details on how to register. 

NON-credit students can register automatically via this webpage and should enter code PPUSTUDENT22 for 50% off tuition. The deposit and room/board fees are not included in this discount. 
All auditions will be by video submission for the 2022 summer season. 



To access our video audition portal, please visit:

 

https://app.getacceptd.com/pointparksummer 

Video Audition Fee: 
All video auditions will be charged a $40.00 fee due upon submission. This payment will be collected via Accept'd by debit or credit card. Unable to pay the audition fee? Apply for a fee waiver via Accept'd HERE. 
Video Submission:

Extended to Friday, May 13
All video submissions should be framed as horizontal/landscape. Your video audition will need to include the following:


Creator Track: Choreographer
Application requirements: 
1. A 1-minute video essay to share the concept you hope to design. Be sure to include the genre or style of dance this will encompass. 
2. A recent photo or headshot (.jpg only).
3. A professional resume including performance and choreographic experience (.pdf only).

Collaborator Track: Dancer
Application requirements: 
1. A 1-minute sample of movement or dance representative of skill level.
2. A 1-minute video essay introducing why you should be considered for this program. Be sure to describe your future goals.
3. A recent photo or headshot (.jpg only).
4. A professional resume including performance and training experience (.pdf only).
Important Dates:


SESSION A
Residential and Commuter Check-In: Sunday, July 10 from 1pm - 4pm
Program Dates: Sunday, July 10 - 17
Showcase Presentation: Sunday, July 17 at 1:00pm (open to family and friends)


SESSION B
Residential and Commuter Check-In: Sunday, July 17 from 1pm - 4pm
Program Dates: Sunday, July 17 - 24
Showcase Presentation: Sunday, July 24 at 1:00pm (open to family and friends)


Class Outlook:
Classes will be held daily from 9:00am - 8:00pm, with a 1-hour lunch and dinner break on campus. Each day will consist of lectures and hands-on lab time.

Check-In + Day 1
4:30-5:30pm: Welcome! Informational Meetings Goals and Expectations| JVH TH
5:30-6:30pm: Dinner | LH Ballroom (3rd Floor)
6:30-7:00pm: Individual warm-up for auditions | GRW Dance Complex
7:00-8:00pm: Auditions- Informal auditions for Creators to cast Collaborators | GRW Dance Complex


DAYS 2 - 7
9:00-5:00pm: Refer to Daytime Schedule Below

EVENING SCHEDULE | Sunday-Tuesday-Thursday
5:00-6:00pm: Dinner
6:00-8:00pm: Collective Conversations 

EVENING SCHEDULE | Monday-Wednesday-Friday
5:00-6:00pm: Dinner
6:00-8:00pm: Create and Collaborate

DAY 8
9:00-10:00am: Warm-Up and Organize
10:00-12:00pm: Run Throughs
12:00-1:00pm: LUNCH
1:00-3:00pm: Presentations INFORMAL PRESENTATIONS Open to limited family/friends
Address: GRW Dance Complex, 201 Wood Street, Pittsburgh, PA 15222 
DAYTIME SCHEDULE
9:00am - 10:00am
Goal setting and daily visions
(moderated by Program Director)
10:00am - 11:00am
Full company dance class
(led by Point Park University dance professors)
11:00am - 12:00pm

Dance Composition 

Study of the Day


(individual or group exploration optional)

12:00pm - 1:00pm

LUNCH

1:00pm - 5:00pm
The LAB
(creation, collaboration, exploration)

Track One (Creators 1-2-3)
1:00-3:00 with dancers
3:00-5:00 individual process and one on one meetings with program directors

Track Two (Creators 4-5-6)
1:00-3:00 individual process, 1 on 1 meetings w/ program directors
3:00-5:00 with dancers

5:00pm - 6:00pm

DINNER

6:00pm - 8:00pm
The Collective
(unpack, document, process, and envision next day goals)
Kiesha Lalama
International Choreographer of Stage, Film, and Television
Kiesha brings over 25 years of experience and expertise. Kiesha created over 50 dance works for professional dance companies around the country. From 2011-2018, Kiesha was the resident choreographer for the world-renowned Dayton Contemporary Dance Company.
Kiesha is best known for her film and television work from Perks of Being a Wallflower and the PBS hit series, Broadway or Bust. Kiesha is a member of SDC, having choreographed a variety of musicals for regional theaters across the country. Kiesha is entering her 12th year as founding choreographer for the Broadway show, the Jimmy Awards.
Kiesha currently serves as a Professor in Point Park University's Dance Department and Director of Community Engagement for the Pittsburgh CLO. Kiesha holds an MFA from Goddard College in Interdisciplinary Arts.


---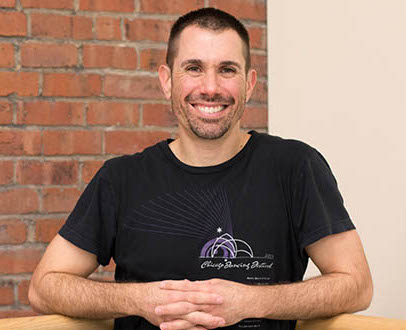 Jason McDole
Assistant Professor of Dance
Jason McDole was born in Aliquippa, PA. He received a B.F.A. from The Juilliard School under the direction of Benjamin Harkarvy in 1997. He has danced in the companies of Twyla Tharp, David Parsons and Lar Lubovitch.

McDole was a founding member and assistant to Robert Battle of Battleworks Dance Company. He has been privileged to work on projects with Zvi Gotheiner, Mark Dendy and Graciela Daniele. On Broadway, he originated the role of the Dog in Twyla Tharp / Bob Dylan's The Times They are a Changin'. McDole has taught and staged works throughout the U.S. and abroad.

He received his M.F.A. in Interdisciplinary Arts from Goddard College. McDole is an Associate Professor of Dance at Point Park University in Pittsburgh, Pennsylvania.
Welcome to our

 

campus!

All classes will be held on campus at Point Park University. Dance classes will take place in Lawrence Hall (LH) and the George Rowland White (GRW) Dance Complex. Students must enter through the Lawrence Hall doors with their student ID to access LH and GRW Dance Studios.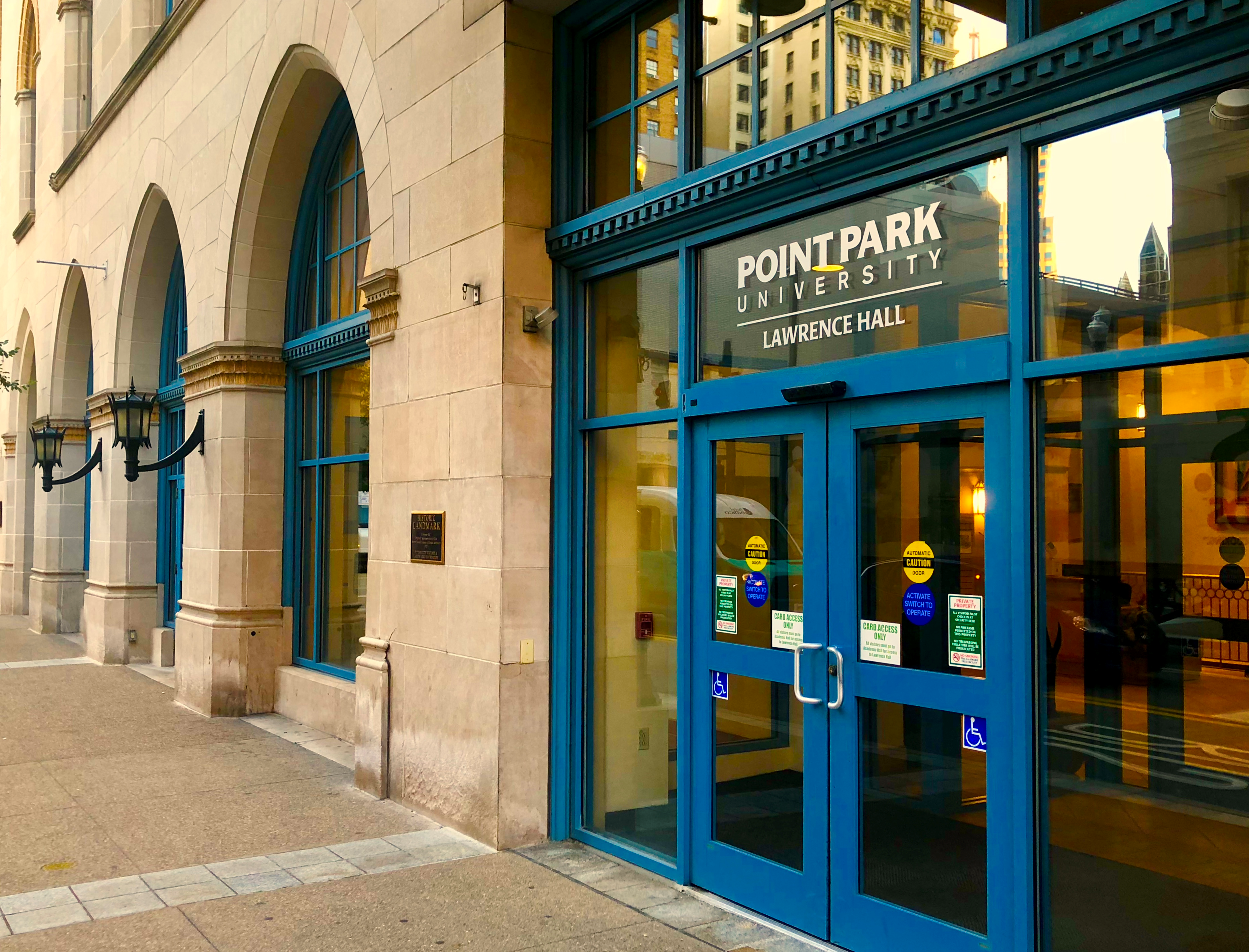 Address: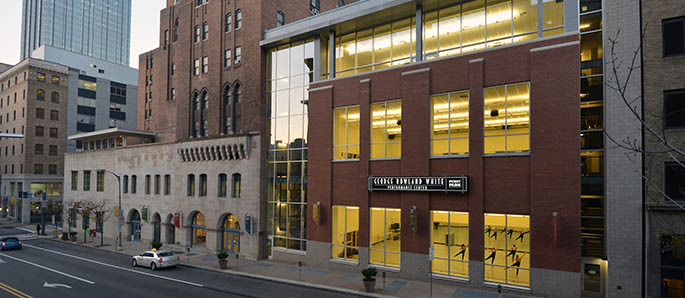 George Rowland White Performance Center
The $16 million George Rowland White Performance Center opened in 2008 in the heart of Downtown Pittsburgh. It is a Gold LEED-certified building and one of the few green arts facilities in the region. The 44,000-square-foot center includes:
Four floors with extra-height ceilings, comparable in size to a six-story building. 
Eight studios for rehearsals and performances (We are an accredited institutional member of the National Association of Schools of Dance.)
State-of-the-art heating and cooling systems, ventilation, flooring, lighting, acoustics and equipment.
Grand pianos and state-of-the-art sound systems.
On-site student lockers, showers, changing spaces and bike racks.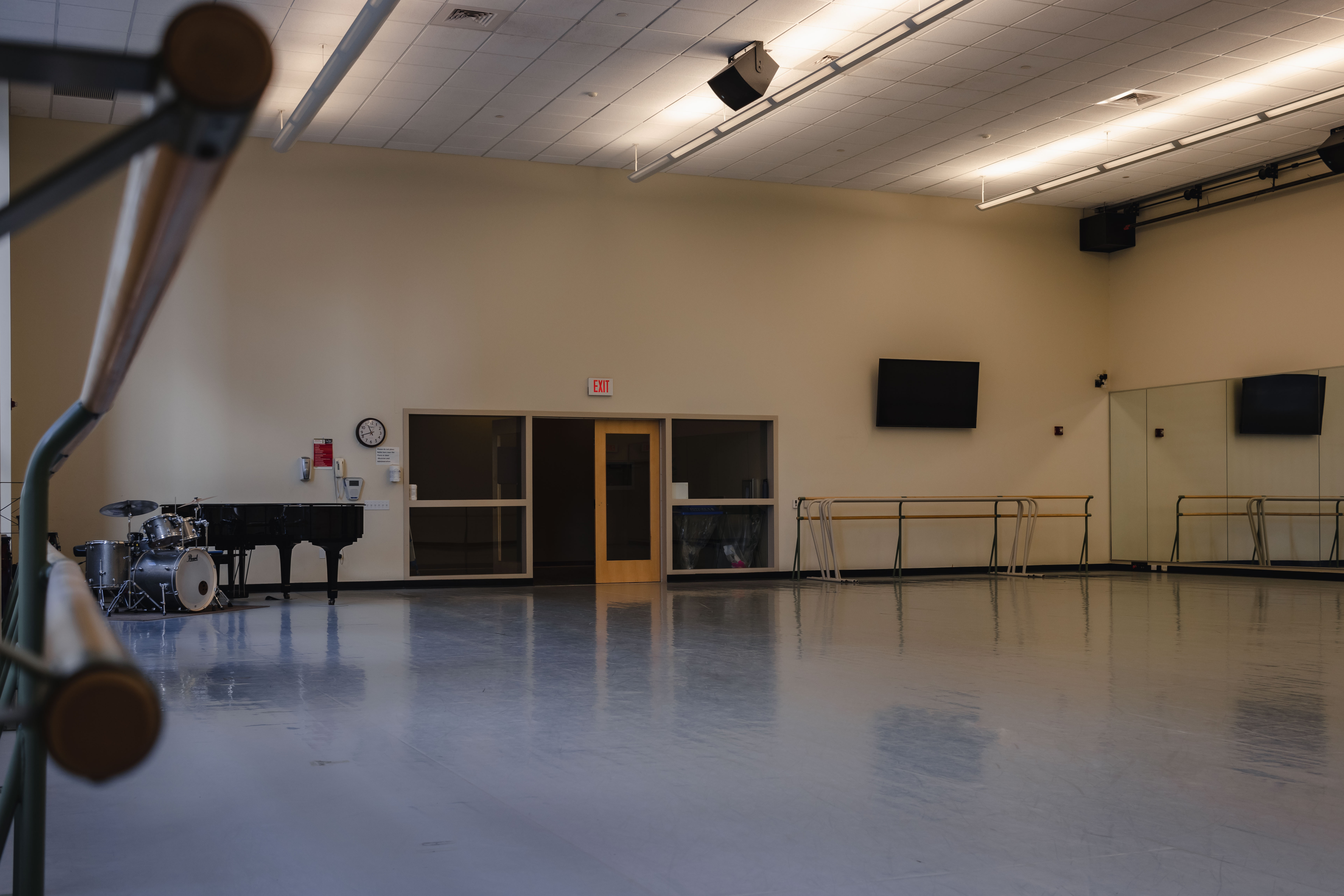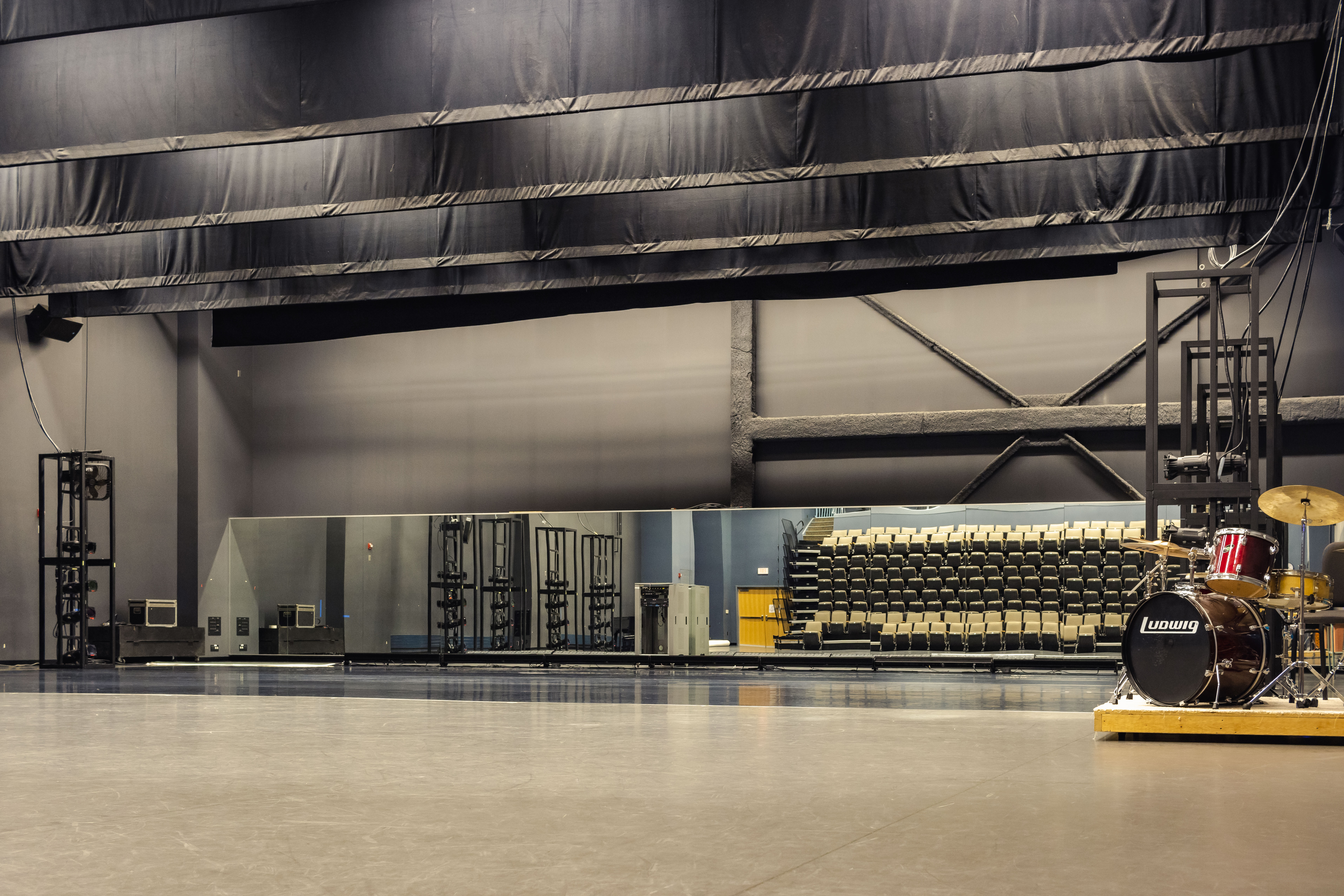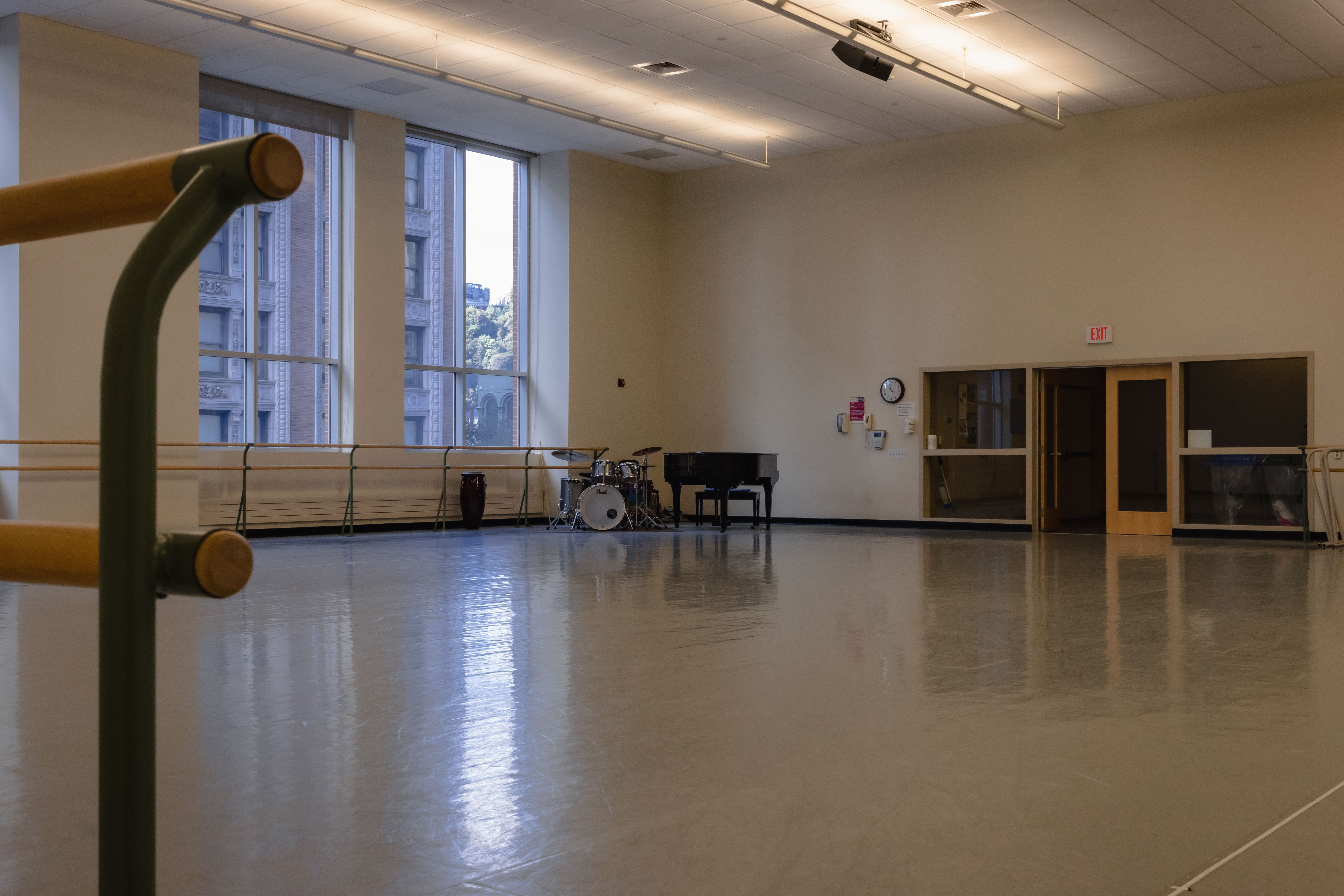 To view more information about our state-of-the-art dance facilities, click here.
Payment Information:
All payments are due June 30, 2022. 


Registration and payments will be handled through our easy, user-friendly online registration platform, CampDoc. Students must be accepted into the program before they can register. Visa, Mastercard, Discover and Electronic Checks are accepted. Payment plans are available. Students receive a t-shirt with seasonal swag and an ID holder with their registration. 


Non-Refundable Deposit: 
A non-refundable deposit of $200.00 is required to reserve your space in a session. Please review our FAQs for the most up-to-date information on cancellations and refunds. 

Room / Board Information:
Residential students receive 3 meals on weekdays and 2 meals on weekends (19 meals total per week). Commuters receive a daily lunch and dinner buffet. All meals take place in our Lawrence Hall Dining Room.
Weekly Cost Breakdown

| | |
| --- | --- |
| Deposit | $200 |
| Tuition |  $995 |
| Total Commuter | $1,195.00   |
| Add-On: Room/Board |  $700 |
| Total Resident | $1,895.00 |
Available Discounts:
1. A 30% tuition discount is currently offered to Point Park University employees, alumni, and their immediate family members. Family is defined as yourself, your spouse/partner, and/or your children. Deposit and room/ board costs are not available for this discount.

2. Currently enrolled undergraduate or graduate Point Park students who take the NON-credit program receive 50% off of tuition (deposit and room/board is not applicable). No discount is available for students taking this program FOR credit. 
3. Returner high school or non-credit students who attend any session will receive $150.00 off of their tuition cost. Thanks for your continued interest in our program. 
We will do our best to fulfill roommate requests, but requests are NOT guaranteed. Students will have the opportunity to enter requests during the registration process. 
Each residence hall has multiple points of secure access to student living areas, such as keycards, access codes, and lock and key. 
Adult resident advisers live on campus to supervise students who are minors. Each adviser is responsible for eight to ten minors. Parents of participating students and current Point Park students may apply to serve as a resident adviser. A limited number of positions are available. Apply Here.
As an undergraduate student at Point Park, you'll have access to opportunities only a world-class city can offer — and few universities can match — for a real-world, career-oriented education. Consider a B.F.A. or B.A. in Dance.