Ishwari Subedi, M.Acc., M.Com.
Lecturer, Accounting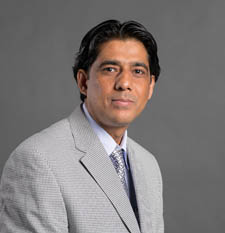 Education
B.Com., Accountancy with honors, St. Joseph's College, University of North Bengal, Darjeeling, India
M.Com., Accounting and Finance, University of North Bengal, West Bengal, India
M.Acc., Accounting, auditing track, Bowling Green State University
Courses Taught
Introductory Accounting I
Introductory Accounting II
Managerial Accounting
Accounting for Managers
Background
Ishwari Subedi, M.Com., M.Acc., is a full-time instructor of accounting for Point Park University's School of Business. Prior to joining Point Park, Subedi was a staff accountant for the Vermont Refugee Resettlement program's field office of the United States Committee for Refugees and Immigrants. In addition, Subedi was a lecturer at Tribhuvan University's Amity College in Nepal and University of North Bengal's St. Joseph's College in Darjeeling, India. Subedi also served as a coordinator for the Bachelor of Business Administration program at St. Joseph's College.
Research Interests
Accounting and audting regulations
Judgment and decision making in auditing
Internal control
Presentations
"Connecting Cultures at the University of Vermont," New England Survivors of Torture and Trauma conference, in collaboration with the University of Vermont's Department of Psychology, Burlington, Vt., 2012.
Honors and Awards
Academic scholarship, Bowling Green University, 2013-2014
Outstanding teaching award, St. Joseph's College, University of North Bengal, 2009
Outstanding teaching award, Amity College, Tribhuvan University, 2006
Academic scholarship, St. Joseph's College, University of North Bengal, 1998-2001
Volunteer Work
University library advisory committee, St. Joseph's College, University of North Bengal, 2006-2009
Undergraduate mentor, St. Joseph's College Career Center, University of North Bengal, 2006-2009
Taught middle school mathematics and social studies in a Nepal refugee camp, 1995-1996 and 2001-2002
Point Park Features