WIN Campus Speaker Series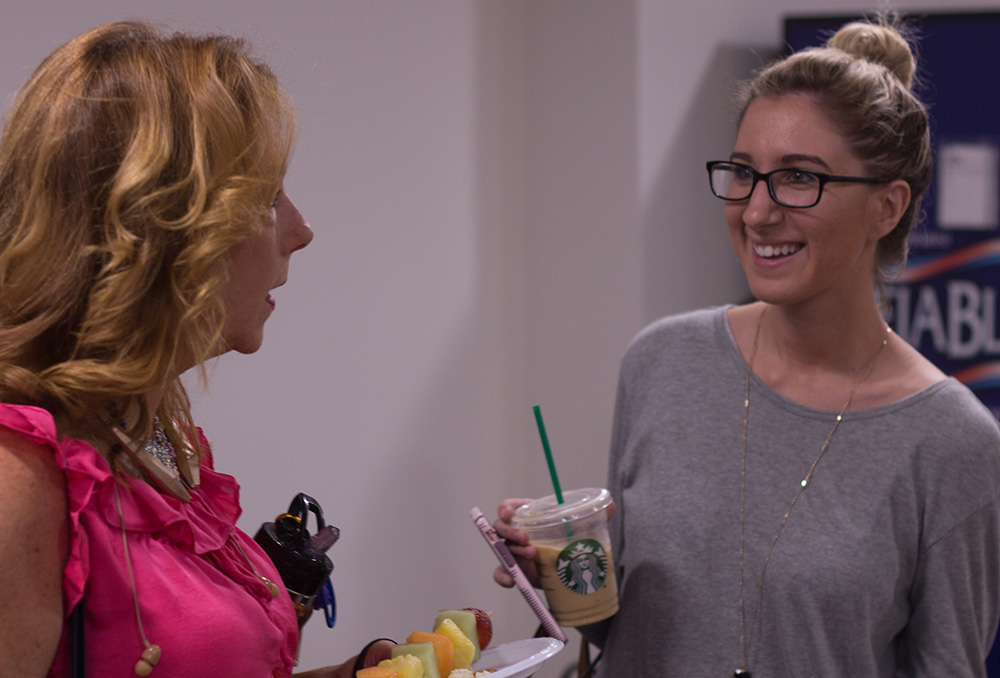 The Women In Industry (WIN) Campus Speaker Series in the Rowland School of Business is an opportunity for Point Park University undergraduate and graduate students to hear first-hand experiences from — and network with — leading female professionals in the business world.
By encouraging open and honest conversations, the WIN Speaker Series allows young aspiring businesswomen and men to hear the triumphs, failures and everything in between from successful business professionals.
Previous WIN Speakers
Emily Bezak, digital marketing officer, Dollar Bank
Robin Connolly, chief learning officer, PNC Financial Services Group
Amy Criss, director of supplier diversity and women business enterprise development, 84 Lumber Company
Malesia Dunn, executive director of PPG Industries Foundation & global corporate social responsibility, PPG
Jennifer Ferris-Glick, owner, co-director and CEO for Exhale Pittsburgh, Wholistic Whealth & Ilan Enterprises and The Dog Shop
Deborah Rice-Johnson, president, Highmark
Karen Larrimer, head of retail banking and chief customer officer, PNC Financial Services Group
Linda Leonhardt, senior vice president and market manager, First National Bank
Megan Livingston, manager of talent development, Highmark Health
Terra McBride, vice president of marketing and professional development, Fi360
Mandy Merchant, principal, CliftonLarsonAllen
Amanda Munsch, vice president and senior manager of communications, PNC Financial Services Group
Sara Pilarski, co-owner of Bruster's Real Ice Cream in Gibsonia, Pa.
Denise Sabolcik, vice president of IT, FedEx
Celeste Suchko, managing principal, CliftonLarsonAllen
Angèle Stoebener, assistant vice president and business credit portfolio manager, First National Bank 
Learn More
Being part of the Women In Industry Speaker Series means that you are helping to empower women to break barriers, strive to achieve their entrepreneurial ambitions and WIN in the business world.
To learn more about the WIN Speaker Series, contact Steve Tanzilli, J.D., dean of the Rowland School of Business, at stanzilli@pointpark.edu.