Earn a B.F.A. + MBA 
Point Park University's Conservatory of Performing Arts (COPA) and Rowland School of Business are one of the first to offer a new opportunity to students to earn two degrees in four years, plus one additional semester in the summer, as part of the Early Start Master's program.
This program gives students an affordable opportunity to earn both a Bachelor of Fine Arts degree from the Conservatory — and an MBA from the Rowland School of Business — in four years plus one additional semester in the summer.
"That students have the option of earning a B.F.A. with an MBA by the time they graduate signals our commitment to centering students' goals and aspirations for their future," said Garfield Lemonius, M.F.A., COPA dean and artistic director. "Our students are career-ready, supported with transferable skills that will guarantee their success in their career pursuits."
"Being employable in different areas is important to COPA students graduating in the next decade," said Stephen Tanzilli, J.D., dean of the Rowland School of Business. "When they understand the business side of the house and business concepts, it makes them so much more attractive to potential employers. It also means they can establish their own businesses. It's an exciting collaboration."
The Early Start program is available to all COPA students enrolled in a B.F.A. program.
B.F.A. in Dance + M.Ed. Programs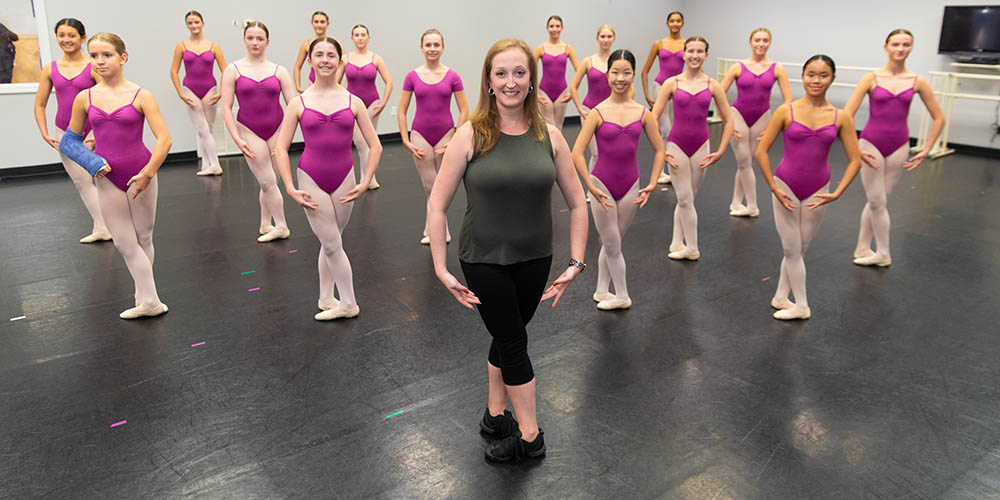 Additionally, Point Park's Department of Dance and School of Education offer two accelerated, dual degree programs to dance majors interested in expanding their career options in the education field:
Point Park University
201 Wood Street
Pittsburgh, PA 15222-1984
Ready to learn more?