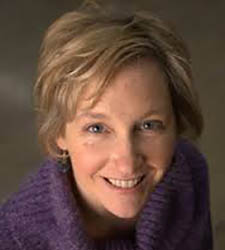 Chair of Theatre
Associate Professor
Contact Information
Education
M.F.A., Directing, Florida State University
B.F.A., Theatre/Acting, Florida State University
Courses Taught
Acting
Directing
Ensemble Lab
Theatre for Change
Voice and Speech I, II and III
Background
April Daras began her professional life as an actor, later discovering directing and teaching to be increasingly satisfying pursuits. As an actor, Daras performed in a number of regional theatres, including Florida Stage, New Theatre, Caldwell Playhouse, The Asolo and Theatre Southeast. She participated in the birth and evolution of several new plays, acting with the South Florida-based company Theatre With Your Coffee and Florida Playwright's Theatre. Most recently, Daras played the role of Sebastian in Indiana University of Pennsylvania's Theater-by-the-Grove's production of Dr. Rick's Traveling Circus Presents The Tempest. She is a member of Pittsburgh Playback Theatre, an improvisational theatre ensemble committed to honoring the experiences and stories of others.
Her work as a director covers a range of styles and genres from classical to contemporary, experimental to commercial. New work holds a special place in her heart and she is honored to have had the opportunity to collaborate with playwrights in the development of new work. She worked with labor poet Mark Nowak in the staging and dramatization of his collection of found poems, Coal Mountain Elementary, an event that received national attention from National Public Radio and The Poetry Foundation. Her ongoing work with playwright and producer Ian Mairs, in collaboration with an impressive cadre of performers, has led to the growth of several new plays, as well as the opportunity to stage a series of original live radio show/podcast recordings of Mairs' Swamp Radio.
Professional Organizations
Voice and Speech Trainers Association
Association for Theater in Higher Education
Southeastern Theatre Conference
Actor's Equity Membership Program
Selected Artistic Works
Directing
Vinegar Tom, Pittsburgh Playhouse
Pinkalicious, Playhouse Jr., Pittsburgh Playhouse
We are Proud to Present ..., IUP Theater-by-the-Grove
Soldier's Heart, IUP Theater-by-the-Grove
Learning Curve, Swine Palace, LSU
Little Shop of Horrors, Boiler House Theater, Davis & Elkins
Macbeth, Boiler House Theatre, Davis & Elkins
Antigone, Boiler House Theatre, Davis & Elkins
The Merchant of Venice, Capital City Shakespeare
Three Sisters, Florida State University
Original Projects
Away From Home: An Evening of Playback Theatre presented by SPaTe: Simulated Patient/Applied Theatre Ensemble, IUP
Coal Mountain Elementary, Davis & Elkins College, University of Pittsburgh and venues in West Virginia
Enter: The Fool: An Experimental Theater Project, Boiler House Theater, Elkins, W.Va.
Shake Up Your Shakespeare!, Tallahassee, Fla. and Cairo, Ga.
Acting
The Diary of Anne Frank, Prime Stage Theatre, Pittsburgh, Pa. 
Proof, Theatre Southeast, Tallahassee, Fla.
Burn This, Public Theatre, Fort Lauderdale, Fla.
Picnic, Caldwell Theatre Company, Boca Raton, Fla.
Still Waters, Florida Stage, Manalapan, Fla.
Giorgio, Florida Playwright's Theatre, Hollywood, Fla.
The Middle Ages, New Theatre, Coral Gables, Fla.
Research Interests
Acting and Singing with Archetypes
Shakespeare in Performance
Voice, Speech and Dialects
Physical Approaches to Acting
Theatre of Service and Playback Theatre
Applied Theatre in Healthcare
Selected Presentations
"Improvisation with a Soul: An Introduction to Playback Theatre," Southeastern Theatre Conference, Greensboro, N.C.
"Making the Best of the Last Impression: Moving from Good to Great," Indiana Regional Medial Center, Unit Based Educator Training.
"Early Stages: Finding a Common Language," Central Connecticut State University (workshop presenter and performer).
"Conversation: Poet Mark Nowak and Director April Daras Discuss 'Coal Mountain Elementary," Public Broadcasting System, April 2009.
Selected Honors and Awards
Invited production: Soldier's Heart by Tammy Ryan, Kennedy Center American College Theatre Festival, 2016.
Innovative Teaching Award, Association for Theatre in Higher Education, Kennedy Center College American Theatre Festival Region II, 2015.
Student Mentor Recognition, Davis & Elkins College, 2006-2013.
Point Park Feature