Senior Showcase Helps Launch Students' Careers
Each year, Point Park University seniors majoring in theatre and cinema participate in the Conservatory of Performing Arts annual showcases to help launch their careers. This year's showcase season includes:
2021 Virtual Theatre Showcase
Over the course of the school year, students trained with leading professionals in the industry to prepare them to showcase their skills for industry professionals.
Due to the COVID-19 pandemic, our graduating seniors are presenting a virtual showcase. Meet the Class of 2021 showcase seniors:
The artistic team included:
Zeva Barzell, showcase director, head of Point Park's musical theatre program
John McManus, showcase director, head of Point Park's acting program
Camille Rolla, showcase music director and accompanist
Rachel Hoffman, showcase creative consultant
Merri Sugarman, showcase creative consultant, casting director at Tara Rubin Casting
Destiny Lilly, showcase creative consultant
Alexandra Yargeau, showcase coordinator, assistant to the chair of Point Park's theatre program
All production and post-production is by Suspension Productions.
Additional information 
Alexandra Yargeau
ayargeau@pointpark.edu
412-392-3460 
---
2021 Virtual Cinema Arts Showcase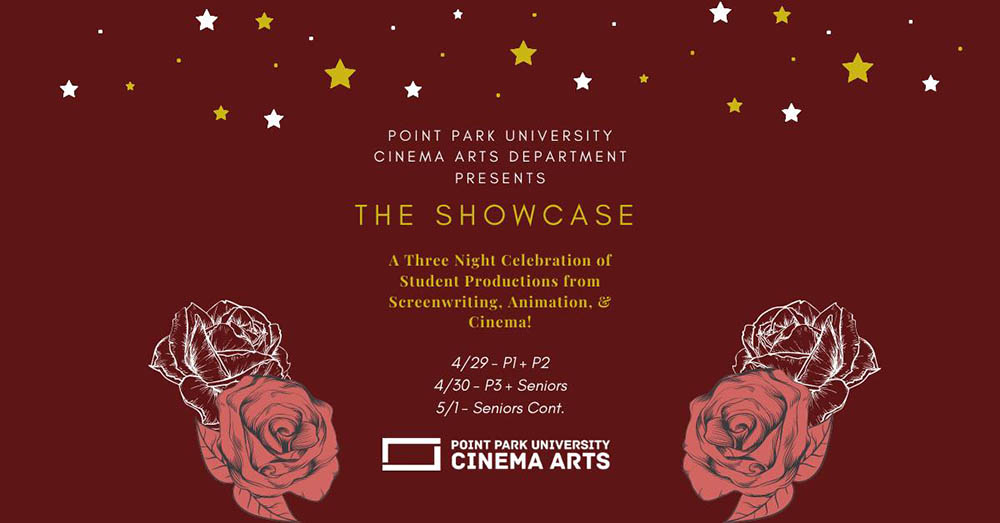 The Department of Cinema Arts hosted a virtual event to showcase the work of students from the 2019-20 and 2020-21 academic year. Check out more of their work on their Facebook page.