We are not accepting applications for the College Now program for 2022-23. 


Be Better Prepared for Your Future: Earn College Credits While Still in High School
Point Park University's College Now dual enrollment program gives junior and senior students living and attending high school in the Mon Valley region of Pennsylvania the opportunity to enroll in Point Park University as a part-time student while also being enrolled in high school. Students can earn college credits for courses taken on Point Park's campus at a substantially discounted rate. Such courses count toward high school graduation and college.
College Now participants can also seek guidance and support from Point Park faculty and advisors. The program also provides a valuable mentorship element. Participating students have the opportunity to gain support from education majors at Point Park who serve as mentors to the students. College Now participants may also access all amenities and services on the Point Park campus. 
Key Benefits of the College Now Program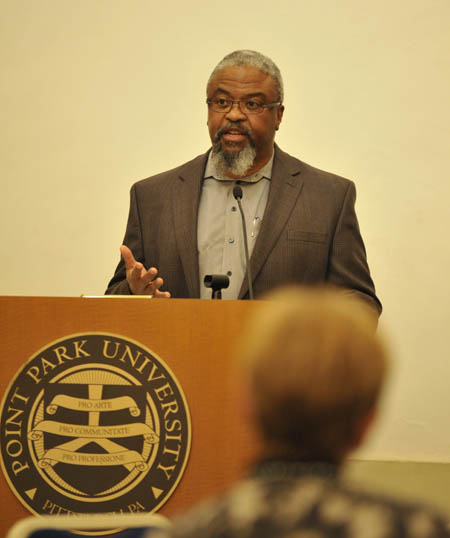 Professor of Education Stanley Denton,
Ph.D., speaks with College Now families.

Earn up to 36 college credits in junior and senior year of high school.
Receive a significant tuition discount for College Now courses, saving thousands of dollars in college tuition.
Participate in the registration and scheduling process for your courses.
Apply course credit to both high school and college requirements. Depending on transfer policies, course credit may be used at any college.
Receive personal support from College Now mentors and advisers.
Engage in class with college students and participate in activities at Point Park's dynamic Downtown Pittsburgh campus.
Additional benefits for students enrolled in Point Park's College Now program include increased confidence in college success, increased motivation to attend college and improved academic performance in high school.
Students have also reported that participation in the program has helped them make a smooth transition to college.
Types of Classes
College Now students have taken introductory classes in a wide variety of subjects including business, economics, English, natural sciences, government, history, speech communications, journalism, mathematics, political science, psychology and sociology. View the full list of eligible courses for the College Now program. 
The College Now program is a valuable opportunity for students to complete core courses, which are transferable to a number of universities. Students who participate in College Now for two years may graduate high school with up to 36 college credits, which may be transferred to a college of their choice. 
Requirements for Admission to College Now
Cumulative 3.0 G.P.A.
Minimum of one recommendation from a high school teacher
Participation of high school in College Now program. See Participating Schools list below.
While not a requirement, high school students who are interested in majoring in education will be given admission preference into the program.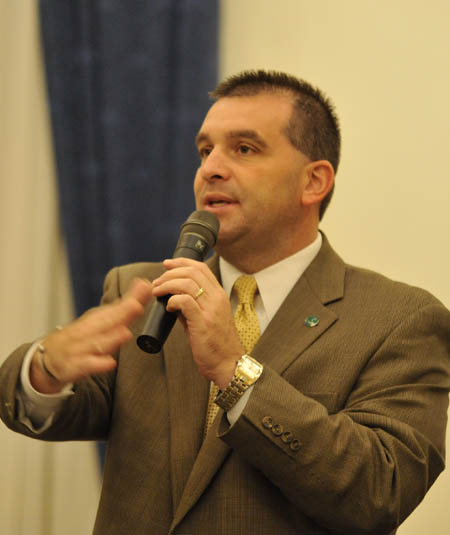 Keith Paylo, Point Park University dean
of students 

Participating Schools
The following schools have participated in the program:
The Success Rate
Research suggests that dual enrollment programs increase the likelihood of students who had not anticipated obtaining a bachelor's degree, graduating with one.
Two out of three College Now students continue with the program through their senior year.
According to a recent survey, 92% of College Now students enroll in college after high school.
Feedback from Students
"The College Now program, without a doubt, has led to my success at the university level. Starting freshman year (of college) with previous college experience put me at a tremendous advantage immediately. … I plan on graduating early."
"Participation in the program gave me an opportunity to progress in my future and gain a head start on my college credits. I saw it as a once in a lifetime chance that I should take advantage of in order to prepare for my freshman year."
"Being a high school student in the College Now program exposed me to greater responsibilities such as being on my own and not having someone guide me every step of the way."
"The courses have prepared me for college." 
"The College Now program lessens the burden of paying more tuition." 
Request Information
Point Park welcomes inquiries from school districts interested in participating in the College Now program. For more information about the College Now program, contact: