Confluence Psychology Alliance Student Group
A Special Interest Group of the
American Psychological Association's
Division 32, Humanistic Psychology
Always fighting apathy!

Confluence is an undergraduate humanistic psychology alliance that offers a place for multiplicity and diversity of thought, community, friendship and pro-action/activist outreach. We are open to all majors - all those interested in the psychological life of fiction, film, dance, politics, music, philosophy and everything else under the sun. We are unapologetic about our intellectual pursuits and unabashedly passionate!

Confluence embraces the belief in interparticipatory and interdisciplinary experiences and exchanges. We imagine all students as themselves points of confluence - drawn to learn, engage, relate and change.
Founder/Advisor of Confluence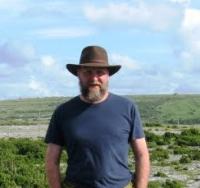 Check out Professor McInerney's faculty video.
Lauren Daly
Chairperson

I am a junior psychology major here at Point Park University, and I was born and raised in Pittsburgh! I am thrilled to be a member of Confluence and to have the opportunity to get more involved with the organization, as well as the community we work with. As for my future, I hope to further my education by attending graduate school, and hopefully someday I will pursue a doctoral degree! I'm not sure what career path I will end up on, but I plan to be involved in something that helps others, whether that ends up being through community work and nonprofits, individual therapy, or something in between. I hope to be able to travel, maybe in conjunction with my education or career. Regardless, I am excited to be co-chair for Confluence, help and serve our community and see where this experience takes me!
Jeannéa Cobb
Chairperson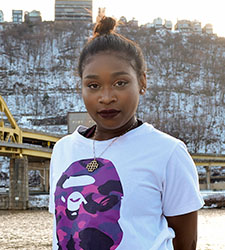 As a clinical psychology major here at Point Park University, I have been a part of the Confluence Psychology Alliance for a little over a year. Now as a Junior, I plan to apply to the University's master's program in clinical-community psychology. After pursuing a master's degree, I wish to advance my education by pursuing a doctorate as well. Originally, I am from Cleveland, Ohio, and have done some work within the community there, as well as in the City of Pittsburgh. I have done work with The Alcohol, Drug Addiction and Mental Health Services (ADAMHS) Board of Cuyahoga County, located in Cleveland, Ohio, specifically within their internal and external affairs departments, along with their training institute. In addition, I have also done work with Kingdom Developers Consulting Incorporation, a nonprofit, private practice located in South Euclid, Ohio. Throughout the academic year, I am a part of the University's Competitive Cheer and Dance teams. Following my educational plans here at the University, I wish to potentially work in a clinical-community setting or at a private practice. Confluence allows me to get the experience and gratification of helping those within the community, as well as providing the education and resources to those in need. I am eager to see where this year takes us as a group!

Isabella (Issy) Yobbaggy
Chairperson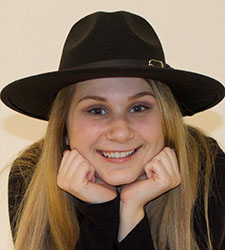 Hello everyone! I am a junior psychology major and criminal justice minor at Point Park University. I am from a small city called Ebensburg, which is about an hour and a half away from Pittsburgh. I hope to further my education after earning my bachelor's degree and then attending graduate school. Not only am I involved with Confluence, but I am also a member of the Campus Activities Board at Point Park. Outside of classes, one can find me studying in the campus library, going on an adventure in Pittsburgh or on coffee runs with my friends. I absolutely love Confluence and everyone in it; they are such incredible people. I can't wait to be more involved with Confluence and continue helping the community this year. 


Jared Ross
Treasurer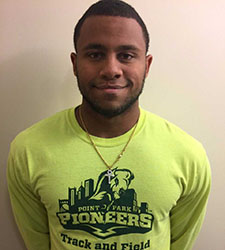 I am from a small city called Greensburg, which is about 45 minutes from Pittsburgh. Currently, I am a junior criminal justice major and psychology minor at Point Park University. I am debating if I want to come back after I graduate and go to graduate school. I am also a sprinter/jumper for Point Park's track team. I am excited to see what we can accomplish this year through Confluence! 
Learn more
Existential View on Education and Career
IMPORTANT CONFLUENCE LINKS:
Check us out on Facebook and Instagram.
Confluence Events
Confluence Committees
Confluence Humanistic Journal
Criteria for Membership*
1. We ask that members give their student ID numbers (for record purposes).
2. We ask that members exhibit an active participation by responding to Confluence communication (i.e. the Confluence Psychology Alliance Facebook page, Confluence e-mails, Postings on Orgsync.com etc.).
3. We ask that members exhibit an active participation by making an attempt to be involved in, and attend, most activities and meetings.
*Membership criteria is decided upon by the students of Confluence
Interested in being a member of Confluence?
Contact Faculty Advisor Robert McInerney, Ph.D., at rmcinerney@pointpark.edu.

* Point Park University is located in Downtown Pittsburgh near the confluence of three rivers (Allegheny, Monongahela, and Ohio rivers). Confluence means "with flow" or "streaming together" and describes both a place as well as continuous change. As streams come together they are momentarily both individual and undivided; they are never static, never simply one or many. The interstice of self with other within the University is the point of confluence. And so, we imagine all students as temporary points of confluence drawn to learn, engage, relate and change.

Oh yeah, and join Confluence to get a button: