Advisory Boards and Co-Directors
Student advisory board
The student advisory board of the Pittsburgh Center for Sports Media and Marketing is made up of Point Park students interested in careers in sports media and marketing. Members provide valuable input to the co-directors on topics, programs and speakers while serving as the center's ambassadors on campus.
Corporate and alumni advisory board
Brittany Bishop, regional marketing manager, Live Nation Pittsburgh
Greg Brown, play-by-play announcer, Pittsburgh Pirates
Leah Brown, director, government and community, Charter Communication
Josh Croup, weekend anchor, digital desk anchor and multimedia journalist, WTVG-TV
Mike DeCourcy, college basketball studio analyst, Big Ten Network, college basketball columnist, Sporting News
Matt Desmond, founder/president, Sports Creative Community
Mike "Doc" Emrick, former NHL announcer, NBC
David Flora, senior video producer, Highmark Health
Jeff Gregor, former CMO & chief catalyst officer, Turner Broadcasting
Ed Haberle, vice president of North America Sporting Goods, Nike
Micky Haney, production manager, NBC Universal
Sean Hanrahan, marketing/media strategy advisor, BBTHD
Dan Hart, director of media relations, Pittsburgh Pirates
Tom Kayser, president, Texas League
Casey McGaw, media manager, Steel City
Jimmy Miller, principal/co-founder, Mosaic Media Group
Rebekah Mohrmann, social media coordinator, Nashville Predators
Bob Pompeani, sports anchor, KDKA-TV
Krystin Roczko, manager, onsite service, Grainger
Evan Schall, senior director of communications, Pittsburgh Penguins
Stephanie Spezialetti, manager, social media corporate & community strategy, Arizona Diamondbacks
Bob Walsh, director of mobile engineering, NEP
Center co-directors
The Pittsburgh Center for Sports Media and Marketing was established in 2011 by Tom McMillan and Mike Fetchko, both Point Park alumni who are active sports executives in Pittsburgh.
Mike Fetchko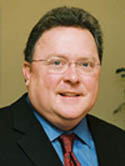 Mike Fetchko has been a senior marketing executive for more than 40 years with an emphasis on sports marketing and is currently owner and managing director of ISM-USA, a private marketing services company with offices in Pittsburgh, Atlanta and Bradenton, Fla. He has created and developed national award-winning programs for clients such as ESPN, Nabisco, AT&T, Coca-Cola and Sony. He also has been an executive with the Cleveland Indians, where he was in-house legal counsel, director of broadcasting and a member of the board of directors, and with the athletic department at Temple University. Mike is the lead author of an undergraduate and graduate textbook, "Sports Marketing - Creating-Customer Centered Experiences," which is being used in 25 countries globally. While a student at Point Park University, Fetchko was the play-by-play announcer on WPPJ radio during baseball games and a member of the Air Hockey club. He graduated from Point Park in 1978 with a double major in journalism and mass communication and political science. Fetchko graduated from Temple University's School of Law in 1981.
Tom McMillan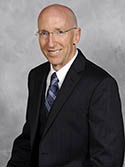 Tom McMillan, a retired historian/author, served as vice president of communications for the Pittsburgh Penguins for 25 years, and was a charter member of the NHL's Communications Advisory Board. Before that, McMillan spent 18 years in sports media, mostly as a sports writer for the Pittsburgh Post-Gazette but also as a radio talk show host, freelance writer and author. He has covered the Olympics, the Super Bowl, the World Series, the Stanley Cup Finals, the NBA Finals and the MLB, NHL and NBA All-Star games. He authored Flight 93: The Story, the Aftermath and the Legacy of American Courage on 9/11. While a student at Point Park, McMillan covered Point Park baseball for The Globe student newspaper, and was Point Park's Air Hockey champion in 1977. He graduated from Point Park in 1978.