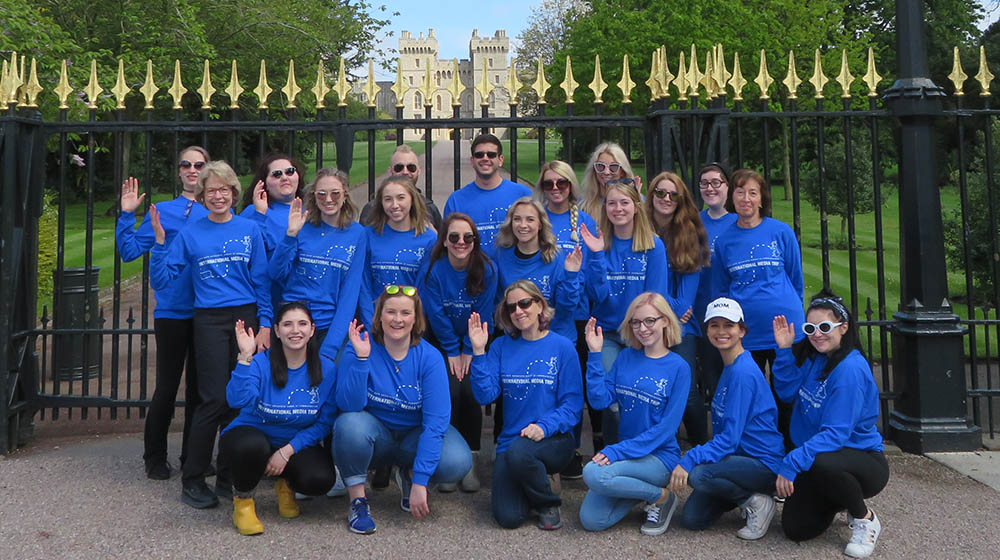 Key Benefits of Studying Abroad
As a study abroad student, you will have the opportunity to:
Gain new insights, ideas and perspectives on the world
Immerse yourself in different cultural environments
Experience independence like never before
Make memories to last a lifetime
In addition, your study abroad experience will enhance your co-curricular transcript by demonstrating to potential employers you are a well-rounded candidate for any position.
Study Abroad Destination Options
Students have three options for pursuing a study abroad experience:
Point Park-approved programs through Regent's University London, American University of Rome, University of Salford and CSDMA Madrid. Musical theatre majors have the opportunity to study abroad at the University of West London during the fall semester of their junior year.
Study abroad programs at other destinations such as Semester at Sea® and IES Abroad®
International travel on faculty-led trips for shorter periods of time (two to three weeks on average)
Learn more about your options on the study abroad destinations page.
Preparing to Study Abroad
From the application process and meeting with your academic advisor, to applying for/renewing your passport and making travel arrangements, studying abroad requires extensive planning.
If you are considering studying abroad, visit the preparing to study abroad page for helpful tips on planning for your trip.
Learn More
For questions and more information, visit Point Park's PointSync study abroad site or contact Amanda Anderson, study abroad coordinator, at 412-392-8026 or studyabroad@pointpark.edu.
Students are also welcome to stop by the Office of Student Life, seventh floor of the Student Center.