2022 Distinguished Alumni Awards: David Peart '84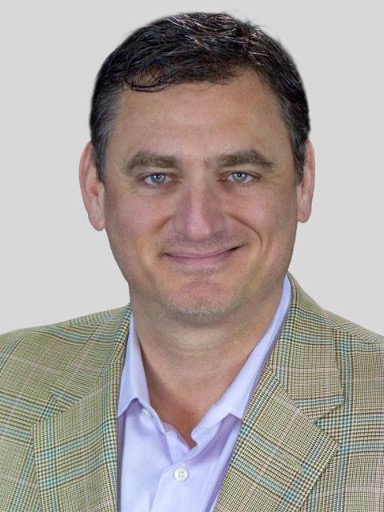 Name: David Peart
Degree/Program: Bachelor of Arts in Journalism
Now living in: Houston, TX
Job title: General Manager at AT&T SportsNet, Southwest Region
 
"Point Park is quintessentially Pittsburgh." David Peart shared that although he has lived and worked across the United States and spent much of his career outside of his hometown, he is "a product of being from Pittsburgh." It is part of his makeup and helped to form his work ethic: "My time growing up in Pittsburgh and attending Point Park University reinforced the importance and value of hard work.
Peart credits his success and experiences in the sports industry to his time at Point Park University. The school's hands-on, practical approach to learning fit his personality and formed the foundation that prepared Peart for his career as a leader for numerous professional sports teams across the country.

Peart is a respected sports, entertainment, and media executive with over 30 years of experience as a leader and innovator. He joined AT&T SportsNet Southwest in March of 2015 after more than 25 years in sports management. A return to broadcasting is a return to his early experiences at Point Park University's WPPJ Radio and his early job at KQV Radio.  As General Manager in Houston, TX, Peart oversees the day-to-day operations for the regional sports network that reaches fans in five southwestern states and is the broadcast home to the MLB Houston Astros and NBA Houston Rockets. Previously, Peart held senior executive positions with several professional teams, including the Dallas Stars, Texas Rangers, Houston Texans, San Francisco 49ers, and two stints with the Pittsburgh Penguins. Under his leadership, organizations managed by Peart have been recognized for innovation, record-setting business results, and contributions to the community.

Peart has contributed to numerous publications and books and has served as a featured sports and media management lecturer at universities, most notably: Stanford University Graduate School of Business; University of California, Berkeley; and Princeton University. He has also served as a founding member of the Board of Advisors of Sports Sponsorship and Sales Program at Baylor University and Advisor at Texas Southern University School of Communications.

Community support has always been an important focus for Peart. He has served on the boards of the Barbara Bush Houston Literacy Foundation, JA of Western PA, the National Aviary, and as a past Trustee for Point Park University. In addition, Peart has served numerous community and non-profit organizations, and developed an annual charity broadcast in partnership with the Houston Astros and Rockets, which has raised nearly $2 million dollars for local Houston beneficiaries. Committed to diversity, inclusion, and equity initiatives, he has partnered with several organizations in Southeast Texas to raise awareness for the importance of DEI issues in sports and sports broadcasting.

In addition to his Journalism and Communications degree from Point Park University, Peart studied Public Management at Carnegie Mellon University as well as the Program for Managers at Rice University Jones Graduate School of Business. Peart and his wife Julie live in Houston, TX, and are the proud parents of James Tyler Peart (also a proud Point Park University Alumnus) and Kelsey Reed Peart.