2022 Distinguished Alumni Awards: Debra DeCourcy '82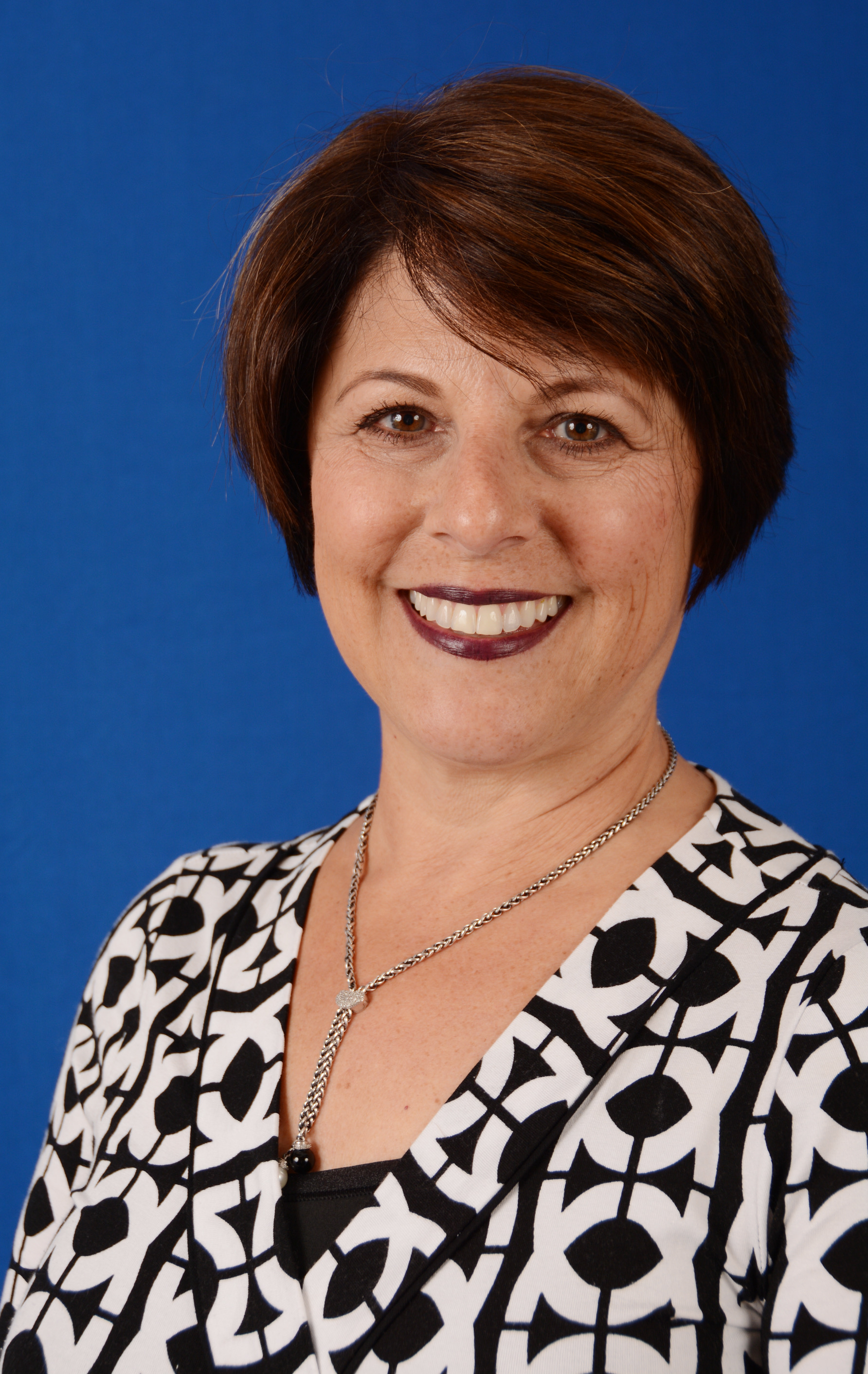 Name: Debra DeCourcy, APR
Degree/Program: Bachelor of Arts in Journalism and Communication
Now living in: Indianapolis, IN
Job title: Executive Director of Marketing at
Indiana Farm Bureau Incorporated

Born and raised in the Lawrenceville neighborhood of Pittsburgh, Debra (Konieczka) DeCourcy, APR, had her sights set on the sunny coastline of Pepperdine University after receiving a catalog that showcased the breathtaking mountains and majestic beach. Unfortunately, that dream was cut short by the not-so-desirable price tag. After researching Pittsburgh schools that would let her write professionally, and after receiving a generous scholarship offer to Point Park College, she became a Pioneer.

From the day she stepped on campus, "it was a fit"; she had a great connection with her professors, always feeling like she could ask for help, and had a great circle of friends with whom she shared the challenges of being a young adult figuring it all out. During her time at Point Park, Debra could be found at WPPJ radio serving as the News Director, studying, and spending time with her now-husband, Michael, a Point Park alumnus.

After graduating summa cum laude, Debra chose between two job offers: radio and PR. She took the PR job with PennDOT and later to Port Authority in media relations. Debra then moved on to Mellon Bank (now BNY Mellon) while Michael was at The Pittsburgh Press until that paper folded. Upon the closure of the Press, the DeCourcys moved to Memphis and Debra's experience working in communications for Mellon landed her a new role at a PR agency with a bank as a new client. After four years in Memphis, family needs then moved her to Cincinnati and to another PR firm, the largest in the city. Her PennDOT experience came in handy when her team steered communications for the Fort Washington Way reconstruction project. She also managed communications for the demolition of Cinergy Field and the construction of Great American Ball Park.

During the Great Recession, Debra led the corporate communications department of Fifth Third Bank. She juggled managing rumors and employees who speculated if they'd had a job from one day to the next. Through a highly challenging time, her department received an award from the Public Relations Society of America (PRSA) for its internal communication efforts centered on honesty and transparency. In her words, "If you can manage a leading corporate communication team of a Fortune 500 company through that time and live to tell about it, you can handle anything."

A Vice President of Corporate Communications opportunity at Angie's List (now Angi) brought her to Indianapolis. The company had just gone from a private start-up to a public corporation, and she took the team from two people to six. Debra then moved to her current job as the Executive Director of Marketing for Indiana Farm Bureau, Inc., the largest general farm organization in Indiana.

Debra's passion for helping others is evident. While in Cincinnati, she became very involved in the American Cancer Society, volunteering to manage the communication committee. She then became the President of the advisory board of the Hamilton County chapter, which was instrumental in helping Ohio pass the Smoke-Free Ohio Workplace Act. Also, in Cincinnati, she joined the board of Women Helping Women, a domestic violence support organization, where she managed communication and later was elected president of the board. 

In Indianapolis, she has been involved with the American Heart Association's "Go Red for Women" campaign. In addition, she volunteers through PRSA to help younger professionals become accredited through the society and is a member of the FBI Citizen's Academy board of directors, where she works to bridge the communication gap between what people's view of the FBI is and what ambassadors like her know and can share.

Through her professional endeavors, she has worked to support diversity, equity, and inclusion initiatives by considering people from all walks of life for employment opportunities. Point Park "changed her life" by providing opportunities to apply herself and by laying a solid foundation, which has helped her throughout her career.