more news
Criminal Justice and M.A. Organizational Leadership Alumna Working in Arizona
Monday, July 8, 2013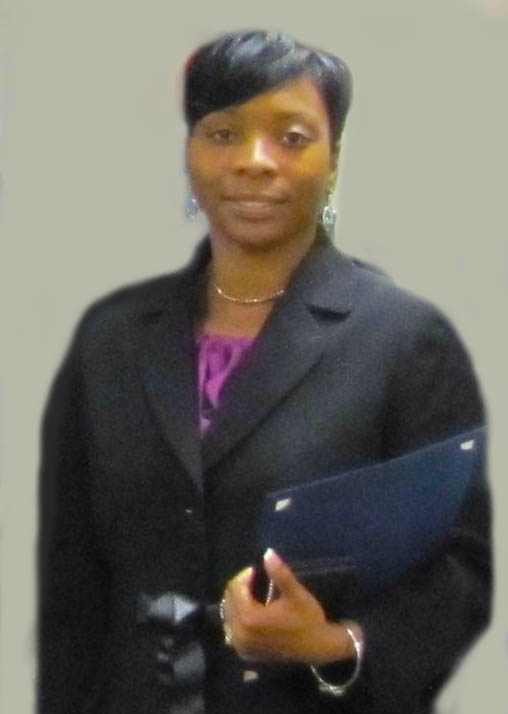 Meet Taneka Davis
Current job title: Adult Probation Officer
Employer: The Judicial Branch of Arizona - Maricopa County
Degrees earned: Master of Arts in Organizational Leadership and Bachelor of Science in criminal justice, Point Park University
Graduation years: 2013 and 2010
College Activities: Alpha Phi Sigma National Criminal Justice Honors Society
Hometown: Pittsburgh, Pa.
High School: Peabody High School
Now living in: Phoenix, Arizona
Hobbies/interests: Exercising, shopping and music
What factors made you choose Point Park for your bachelor's and master's degrees?
I liked the fact that Point Park was located in Downtown Pittsburgh and that the University is continually growing and adding more programs. I decided to get an M.A. in organizational leadership because it would allow me to work in management. Overall, I liked that both degrees offered a considerable amount of job opportunities.
How have both of your degrees helped you in your current role as a probation officer?
Both of my degrees played a very important part in being selected for my current position. My master's degree will help me advance in my career, especially if I decide to progress within my current organization.
What's it like living and working in Arizona?
It is wonderful living in Arizona. The people are very friendly and the work environment is very structured. It's a great place to learn and grow.
What were your favorite experiences at Point Park?
I enjoyed the talented professors at Point Park and how they were willing to help you with projects and took on a true hands-on approach. They were very nurturing so you never felt like you were just a number in a classroom.
One of my favorite experiences was completing the capstone research project assigned by Dr. Jamie Talbott in the master's in organizational leadership program. I enjoyed interviewing business professionals and getting their feedback on mentoring and how they were able to become successful.
Also, the Women and Leadership class taught by Dr. Helena Knorr was great and I appreciated the overall support I received from Dr. Trudy Avery in the criminal justice program. She's worked in the areas of law that I would like to work in someday.
What are your career goals?
I would really love to go to law school and strive to become a juvenile judge.
Is there anything else you'd like to add?
Point Park is a really phenomenal school. Life has not been easy for me but my experiences have built my character. Many of the classes at Point Park have been therapeutic and have helped me with where I want to go in the future.
More About: alumni, success story, Pittsburgh Public Schools, Downtown Pittsburgh, criminal justice