more news
Criminal Justice Career-Ready: A Q&A with Faculty About Preparing Point Park Students for the Field
Friday, May 29, 2020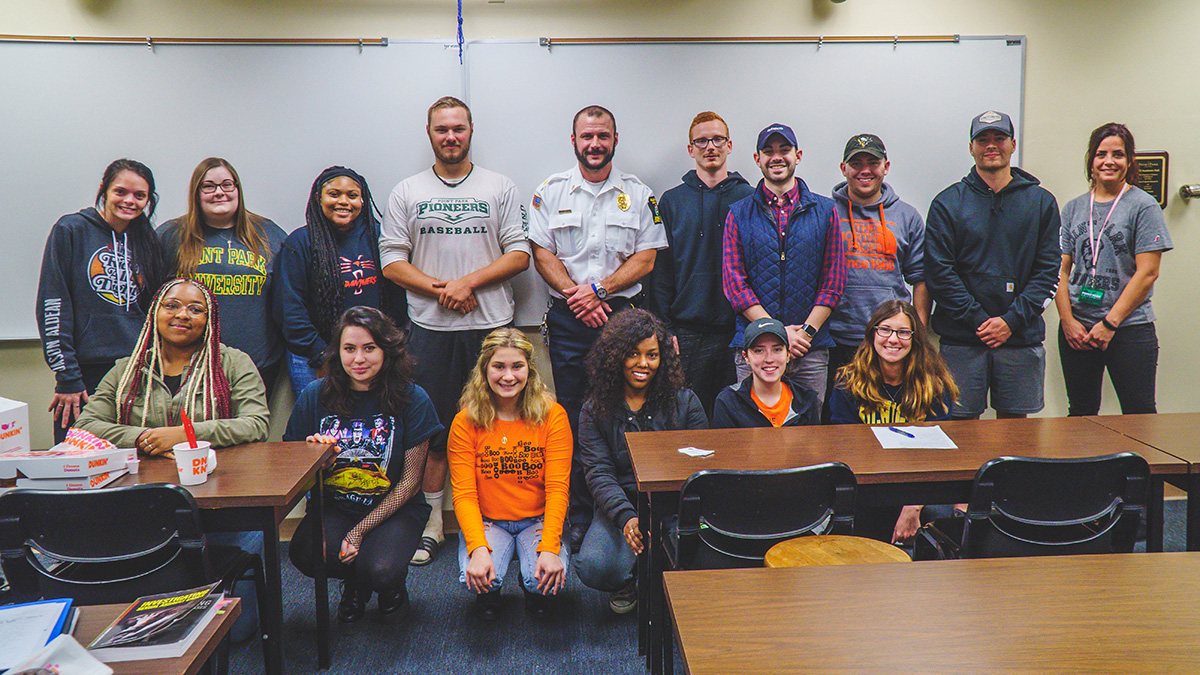 "Many of our graduates have moved through the ranks to managerial, supervisory and command positions with various agencies. Local, regional and national agencies come to Point Park to recruit since the educational opportunities we provide our students make them prime candidates for successful employment."
Richard Linzer, J.D., associate professor of criminal justice
Why is criminal justice a strong career field, even during challenging times like the current COVID-19 pandemic?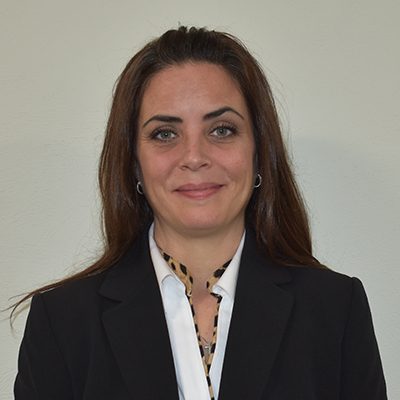 Lecturer Christine Secilia
Components of the criminal justice system are always at work even during pandemics. Aside from court dates being postponed because of the COVID-19 pandemic, police officers, correction officers and judges are not postponed.
Crime has not stopped in wake of the pandemic. Therefore, law enforcement officers cannot stop their essential job performance and work from home. Correctional officers cannot leave the jails and prisons unsupervised and judges need to be available for the time allotted between arrest and arraignment hearings.
Forensic scientists and crime scene investigators are needed for evidence collection, crime scene and laboratory processing. Criminal justice is a strong career field not only for the reasons stated above, but because crime will always exist and this field is constantly in need of good people.
Unlike many other professions, the criminal justice field offers many career avenues on federal, state, county and local levels. Key components of the criminal justice system, even during challenging times, are the professionals who maintain order in our society and keep us safe. — Christine Secilia, M.S., lecturer
What makes Point Park's criminal justice program stand apart from other universities with similar programs?
The Department of Criminal Justice and Intelligence Studies professors at Point Park University are experienced in the criminal justice field. We have retired and current police officers on federal and local levels who teach criminal justice courses and are well versed with the criminal justice system. The attorneys who teach in our program have served as criminal defense counsel, as well as prosecutors at the county level (assistant district attorneys), the state level (deputy attorney general) and the federal level (special assistant United States attorney).
Our students not only receive the required academics for their degrees, they get to enjoy our professors' field experiences. Also, we have a crime scene investigation house where students gain hands-on experience.
Because of the criminal justice professionals teaching at Point Park University, many of these professors have outside resources that they share with students to experience the field. Guest speakers and police recruiters from many police departments often come to the University to speak to our criminal justice students and oftentimes hold on-the-spot internship and job interviews.
Field trips are often taken to the local jails and prisons, courts, police departments and crime labs. Many of our students have visited Washington D.C., the White House and FBI and intelligence operations. Point Park University is located in the heart of Downtown Pittsburgh, which makes traveling convenient. — Christine Secilia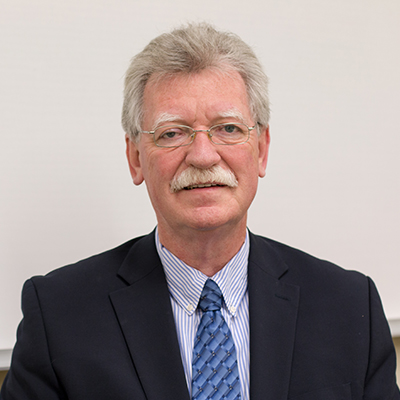 Lecturer Andrew Richards
How will Point Park make me career-ready in criminal justice?
Education is about preparation, an understanding of the foundation and basis for what you are about to engage in as a career. We see the need for those in law enforcement and social services careers to require thoughtful people — one who sees beyond the written words in a code book. The only way to have this building block is to understand the varied perspectives of those who write the laws, those who enforce the laws and those who judge its application. 
From the agency you decide to go with, you will learn the crimes codes and how to make an arrest, or the correct protocol for the intake of a prisoner, as well as the interaction with a juvenile offender.
However, there is no better way to learn than to be taught by professors who have decades of these experiences in these applications. We teach you to affect change for the betterment of our community and to improve upon our current social experience. — Andrew Richards, M.A., lecturer
What academic and student life opportunities are there for criminal justice majors at Point Park? 
Point Park offers both academic and student life opportunities for our criminal justice majors that are unique. Because of the structure of our department, students are offered the ability to join clubs in the areas of criminal justice, forensic science and intelligence.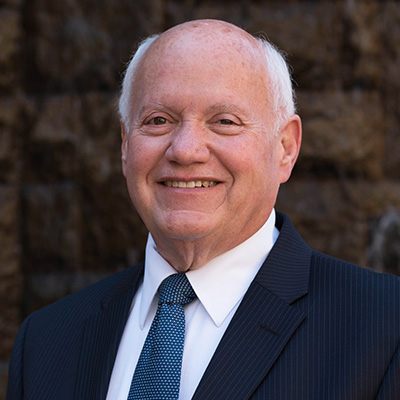 Associate Professor Richard Linzer
These clubs welcome all of our criminal justice students and are open to all students. The clubs provide social and educational interaction and programs featuring special speakers and interaction with law enforcement (Criminal Justice Club), mystery dinners (Forensic Science Club) and interaction with the intelligence community (Intelligence Club). 
Our criminal justice program offers membership to Alpha Phi Sigma, an honor society for students based on high academic achievement. Alpha Phi Sigma is the only national criminal justice society in the United States and its membership includes students, faculty and criminal justice professionals. Every spring, inductees and their families are invited to a candle lighting induction where students receive their membership pins, certificates and honor cords for graduation.
Also, our department provides speakers and recruiters from various law enforcement departments not only in the Pittsburgh area, but from various state and federal agencies. — Richard Linzer, J.D., associate professor
Where have graduates of your program landed internships and jobs?
Because of our location in the heart of Downtown Pittsburgh, our students have myriad internship possibilities. To name a few, our students have done internships with Pittsburgh Police, Allegheny County Medical Examiner's Office, Allegheny County Jail, Allegheny County District Attorney's Office and Allegheny County Sheriff's Office.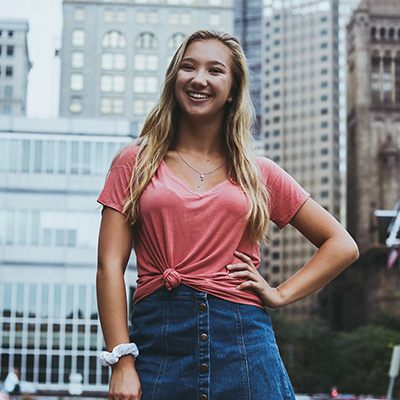 Criminal justice major Kayla McDonald '21
We also work with students in creating internships for agencies where they might have a personal interest in working such as departments in their home communities. Students can receive academic credit for these internships and they often lead to career employment. Additionally, we work with the Pennsylvania State Police to provide our students positions with the PSP underage drinking enforcement program. Students also have the opportunity to obtain summer employment with such agencies as the Ocean City Maryland Police Department. 
Our graduates have obtained or hold employment positions with various law enforcement agencies including Pittsburgh Police, Allegheny County Police, Allegheny County Sheriff's Office, American University Police Department in Washington, D.C., UPMC Police Department and the police force for the United States Supreme Court.
Many of our graduates have moved through the ranks to managerial, supervisory and command positions with various agencies. Local, regional and national agencies come to Point Park to recruit since the educational opportunities we provide our students make them prime candidates for successful employment. — Richard Linzer
More About: faculty, criminal justice, School of Arts and Sciences, CSI house